TELECOM | PLDT-Smart marches on with relentless network build
Smart increased the number of its base stations to over 59,000 at the end of 2020 and as well rolled out additional 5G sites.
The Philippines' leading integrated telco PLDT and its wireless arm Smart Communications, Inc. (Smart) are further enhancing their network capabilities to serve customers better.
As of December 2020, PLDT's fiber infrastructure, the most extensive in the country, comprised of more than 429,000 kilometers. This fiber infrastructure supports Smart's mobile networks, which now cover 96% of the population and is available in 95% of the country's cities and municipalities.
Smart increased the number of its base stations to over 59,000 at the end of 2020 and as well rolled out additional 5G sites as it accelerates its 5G commercial services nationwide.
"The year 2020 was a fateful year for many, but it also accelerated our digital transformation," said Alfredo S. Panlilio, Smart Communications president and chief executive and PLDT chief revenue officer."Building on the strengths of our technological capabilities and laser focus on customer-centricity, we stepped into 2021 with many new aspirations. Our journey continues further by capitalizing on the various improvements we made in 2020, when we pivoted toward market leadership. This year, we will accelerate our capabilities and achieve more milestones."
Heeding the government's call to elevate the country's telecommunications industry and deliver world-class services, PLDT announced that it was prepared to invest between Php 88 billion and Php 92 billion this year to meet the requirements of its mobile and fixed line customers.
The PLDT Group's investments in capital expenditures totaled P260 billion from 2015 to 2019.
Aided by the Anti-Red Tape Authority's issuance of its Joint Memorandum Circular in August, PLDT and Smart also secured a record number of permits in the second half of 2020. Since July, Smart has secured over 2,500 permits to build more cell sites and fast track the telco's goal to improve customer experience across the country.
To date, Smart has over 10,000 sites across the country, including more than 700 new cell sites fired up in 2020 despite mobility restrictions and supply chain challenges due to COVID-19. These enabled Smart to increase its LTE population coverage, cover more municipalities and provide more capacity for dense areas. Smart is planning to roll out an additional 2,000 cell sites in 2021.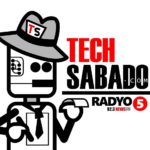 by TechSabado.com editors