COMPUTEX 2018 | A Taipei trade show
Computex 2018, one of Asia's biggest technology trade shows, kicked-off on June 5.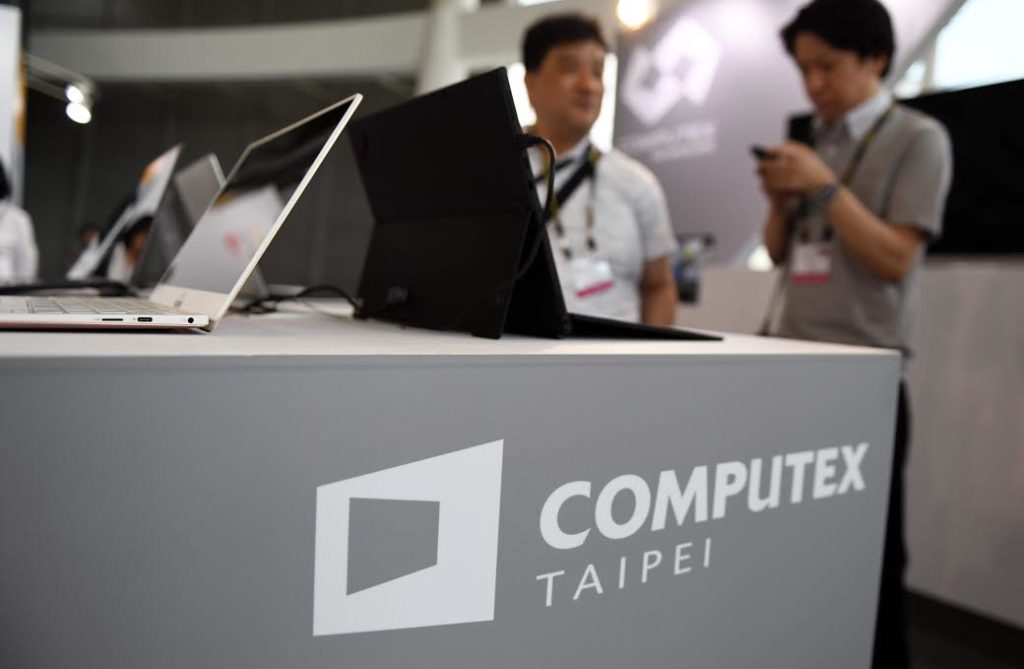 Originally posted at The Manila Times
TAIPEI, TAIWAN: Computex 2018, one of Asia's biggest technology trade shows, kicked-off on June 5 with an international press conference to unveil the highlights and features of the 5-day exhibition and the winners of this year's d&i awards.
This year's Computex gathered a total of 1,602 exhibitors from 30 countries, using 5,015 booths, while InnoVEX just achieved a record-breaking number of 388 startups from 21 countries participating, demonstrating the annual trade show's technical capacity to build global technology ecosystems with global partners.
Computex d&i awards, now on its 11th year, added 3 specialty awards in the categories of IoT, Startups, and Applications & Solutions. Among a total of 212 applications from 10 countries, 5 key criteria, including Innovation and Elaboration, Functionality, Aesthetics, Responsibility and Positioning were used to select 60 ground-breaking innovations. In particular, the Systems + Mobile Communication category garnered the most awards, including the following ten exceptional, innovative companies, namely BLEUJOUR, WINCOMM, Senor Tech, ZOTAC, MSI, Cincoze, Dell, and Lenovo.
All of the awarded products were displayed during the trade show exhibition on the 4F Light Gallery of Nangang Exhibition Center. They will also go on a display tour to major ICT exhibitions around the world, in the hope to encourage corporations to integrate applications across different fields and demonstrate their technology innovation capacities.
As a benchmark for global B2B professional technology exhibition, Computex continues to evolve with the times. This year, hottest topics, including 5G and Blockchain, as well as AI, IoT, Innovations & Startups, and Gaming & VR continue to be the focus.
Computex 2018 utilized 4 major exhibition venues, including TWTC Exhibition Hall 1, TWTC Exhibition Hall 3, Nangang Exhibition Hall 1 and TICC to construct a diverse exchange platform for showcasing.
Two major international gaming competitions have joined forces: Cooler Master Overclocking and Zotac Cup Masters were present to bring together top gamers.
Moreover, the forums held during Computex led to the latest technology trends where attendees interacted directly with heavyweight industry leaders from Taiwan and abroad.
Invited at the Forum include: Amazon, ARM, Gartner, Intel, Advantech, Nvidia, NXP as well as first-time participants, Google, Microsoft, Lite-On Technology Corp., and other technology giants.
Discussed were three major themes, namely AI Session, Future Trends, and IoT Session. They shared industry trends and the vision of the future technology ecosystems.
InnoVEX Forum, on the other hand, invited Bitmark, KKFARM, Health2Sync to share Blockchain technology trends and industrial applications via a panel discussion.
"Since its inception, Computex has continued to grow and expand in scale, and it has also accompanied the growth of the ICT industry every step of the way. said Walter Yeh, TAITRA president & chief executive. "This year, we have added two brand new elements, Blockchain and 5G, to display the latest trends to encourage more creative thinking and to assist global technology partners in planning their future markets strategically."
Originally posted at The Manila Times
From the Sunday Business & I.T. Updates page of The Manila Times