TECH SPACE | Coming up next: 5G mobile technology
Globe Telecom formally announced its adoption of the next (5th) generation wireless network in the Philippines with the availability of the first 5G Globe at Home commercial service by the second quarter of 2019.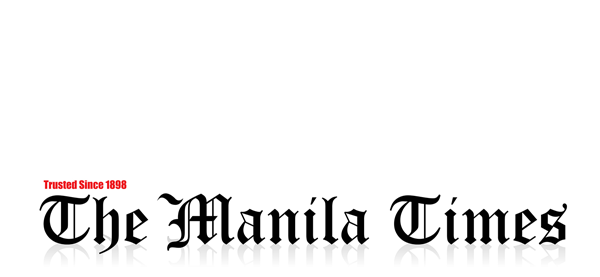 From the pages of The Manila Times
Globe Telecom formally announced its adoption of the next (5th) generation wireless network in the Philippines with the availability of the first 5G Globe at Home commercial service by the second quarter of 2019.
In a statement, Globe president and CEO Ernest L. Cu said the 5G technology will enable Globe to deploy Air Fiber internet which uses fixed location wireless radios instead of fiber to provide speeds ranging from 50 MBps to 100 MBps.
Cu explained that Globe will be rolling out home broadband first because people are watching more and more video. And as demand for video goes up, Globe must be able to provide higher speeds of service not just on one but on multiple screens in households, he added.
5G: What's in store?
The joy of streaming your favorite YouTube video or movie in real-time is just one of the many technical and practical wonders of 5G technology.
Marvelous state-of-the art benefits will be delivered by 5G technology, which telecom industry observers believe to be an evolution and not just a set of mere improvements over the earlier 4G. It should be noted that after 4G came 4.5G (LTE Advanced), which boasts of enhancements on the major features of the 4G/LTE prototype.
With faster data speeds and lower latency over 3G, 4G introduced the world to mobile data connectivity, which opened up access to mobile apps and social media networks.
Since 4G's launch, the volume of data especially on the Internet has grown exponentially. 4G mobile networks cannot handle adequately the avalanche of data so 5G needed to be developed to support increasing demand for many types of data-heavy services to be delivered over mobile networks.
Then there's the new-fangled Internet of Things (IoT), which has yet to have a formal, internationally accepted definition but may be described as a digital ecosystem where networks can serve communication needs for billions of connected devices, with the right trade-offs between speed, latency, and cost.
5G performance and architecture is essentially based on 1 to10 Gbits/sec bandwidth, 1ms latency and support for a density of 100 or more devices. It's instantaneously available, always-on, and can download an 8GB HD movie in a 6 seconds, for example. It can even assist in performing interactive 3D brain imaging.
To further illustrate, low latency provides real-time interactivity with cloud services to enable the rise of self-driving cars, for instance. Also, low power consumption will allow connected objects or devices to operate on their own for months or years, without the need for human intervention.
Only the evolved power of 5G can deliver advanced applications in the following areas: transportation systems; wireless health services; industrial automation; virtual and augmented reality; and smart cities.
Vehicle-to-vehicle (V2V), and related Intelligent Transport Systems (ITS) applications. 5G can provide a much lower latency in safety facilities than is currently available on 4G/LTE. For example,real-time safety systems that can exchange data with other vehicles and fixed infrastructure in the immediate surroundings will be crucial in the success of driverless cars and the next generation of computer-assisted vehicles. Additionally, ports, airports, railways, and shipping sector will be a significant market for 5G wireless connectivity.
Mobile health applications. Presently, the mobile network is a tool in many countries for health research and to track and support patients located outside of the health service premises. Faster, more reliable, lower-latency 5G networks will open up opportunities for wider use of existing applications, and their improvement (such as high-definition video for better visual diagnosis and the use of implantable technologies and smart pills) as well as innovations in mission-critical medical interventions like the use of Virtual Reality technologies in remote, robotic surgery.
Industrial automation and utilities. A collection of technologies defined as Industry 4.0 has been developed to improve the efficiency of industry through ICT innovation. 5G will facilitate the three essential parts of Industry 4.0: 1) Connectivity and interoperability within and beyond smart factories, 2) Virtualization where agile networked sensors monitor physical factories, and, 3) Real-time process control of the entire operation from end to end.
Virtual reality (VR) and augmented reality (AR). Once the province of the military, VR and AR devices are becoming mainstream in gaming and in other industries where a clear, enhanced view of the world around you, or a simulation thereof is of utmost importance. When headsets and other displays are wirelessly connected, only the low latencies and high reliability of 5G networks can support the transport of large volume of data in real-time for a clear view of your surroundings.
Smart cities. A compelling case of a smart city application is when a single connected IT infrastructure brings together data from multiple governance sectors such as transportation, public administration, health services, and welfare services, among others. It's a scenario that 5G will be able to cope up with in real-time and one that can lead to better planning and faster automated responses to changing situations.
Forecast for the next five years
LTE-Advanced will still be of major use for a lot of mobile users worldwide as around 10 to 15 early 5G networks will be providing at least one performance-enhancing aspect of 5G technology in the next year. They will become fully 5G only by 2020 when the standardization process is completed. By 2025, there will be over 270 networks worldwide with local or regional areas exhibiting full 5G capability.
When 5G technology finally arrives, it won't be an instant hit for most people, basically because plans are likely to be expensive. The technology is yet to be widespread and mobile operators may have to charge early customers a lot as telecom companies recoup their costly investments on premium communications spectrum.
From the pages of The Manila Times