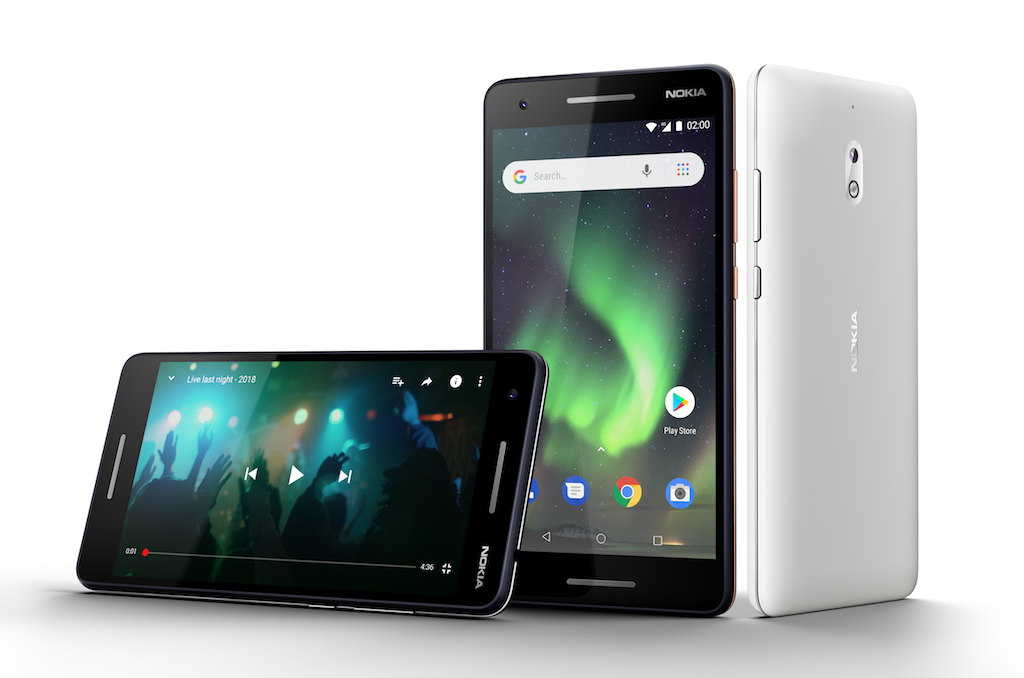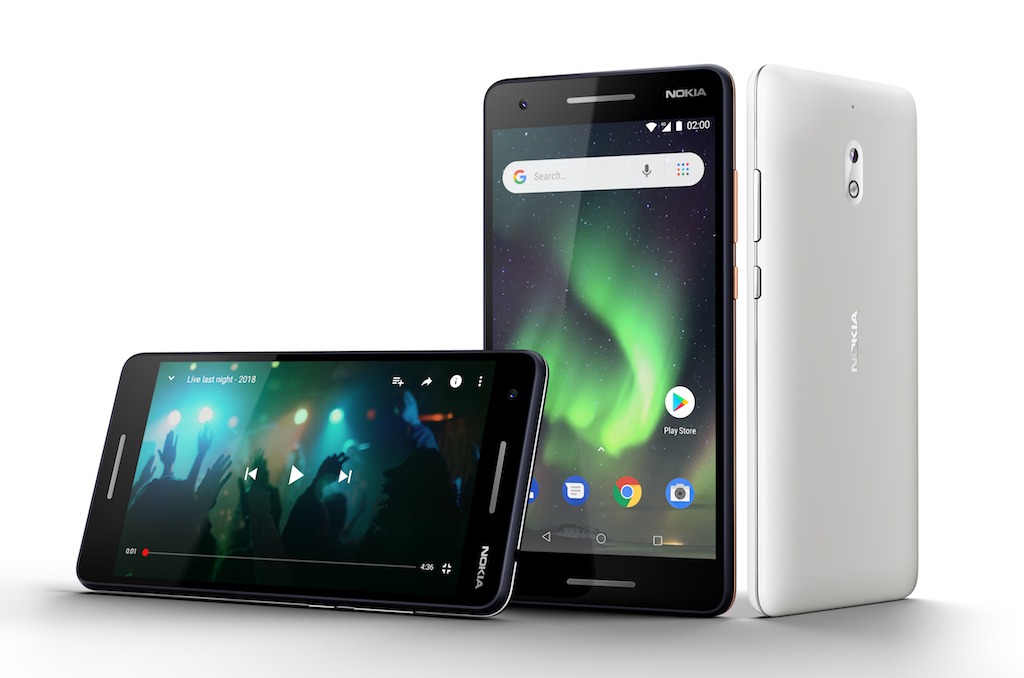 MANILA, PHILIPPINES — HMD Global, the home of Nokia phones, announces that the new Nokia 2.1 and Nokia 3.1 will be available for P5,990 and P9,990, respectively, starting August 29.
Delivering premium experience and a sophisticated aluminum design, the Nokia 3.1 exudes the quality and craftsmanship fans can expect from a Nokia smartphone. Joining the Android One family, the Nokia 3.1 is endorsed by Google as a best-in-class experience across hardware and software given its price point.
On top of 50 percent performance boost over its predecessor, the Nokia 2.1 combines a larger screen and dual front-front facing speakers with an incredible 2-day battery life to give users everything they need for entertainment on the go.
"At HMD Global, innovation means merging premium quality with affordability and accessibility," said Shannon Mead, HMD Global Philippines country manager. "The Nokia 3.1 and Nokia 2.1 are just two of the breakthroughs we are proud to bring to the Filipinos, with the design and technology upgrade for even better mobile experience.
The Nokia 3.1 brings perfect balance between power and design while the Nokia 2.1 gives better and long-lasting experience with its great battery life, faster processor, bigger screen and dual front-facing stereo speakers."
Premium design, high-quality experience
Like the original, the new Nokia 3.1 blends a careful selection of materials into a perfect harmony with a stunning design. Its anodized machined metal frame and sculpted glass display deliver the perfect combination for both stand-out looks and comfortable feel in the hand. Subtle but striking metal accents are matched with dual diamond cuts for a premium finish.
The Nokia 3.1 is Nokia mobile's most-affordable 18:9 smartphone, delivering the same screen ratio users get from modern flagships to give them more content with a single glance in a slim device. Just the right size for single-handed use, it now packs a larger 5.2-inch HD+ display protected by a damage-resistant 2.5D curved Corning Gorilla Glass 3 to keep its original aesthetic.
The Nokia 3.1 runs on an octa-core MediaTek 6750 chip, which gives its user twice the processor cores and 50 percent faster performance than the previous generation to keep up with modern users' busy and fast-paced lifestyle. Featuring an upgraded 13MP auto-focus rear camera, the Nokia 3.1 captures the memories that its user would want to relive over and over while the wide-angle front camera fits more subjects into every selfie.
Thanks to its full set of sensors – usually only found on premium phones – the Nokia 3.1 runs the latest apps and features effortlessly. Users can make the most out of popular AR apps such as Pokémon Go, pay securely and easily with Google Pay, and capture the whole scene with panoramic imaging.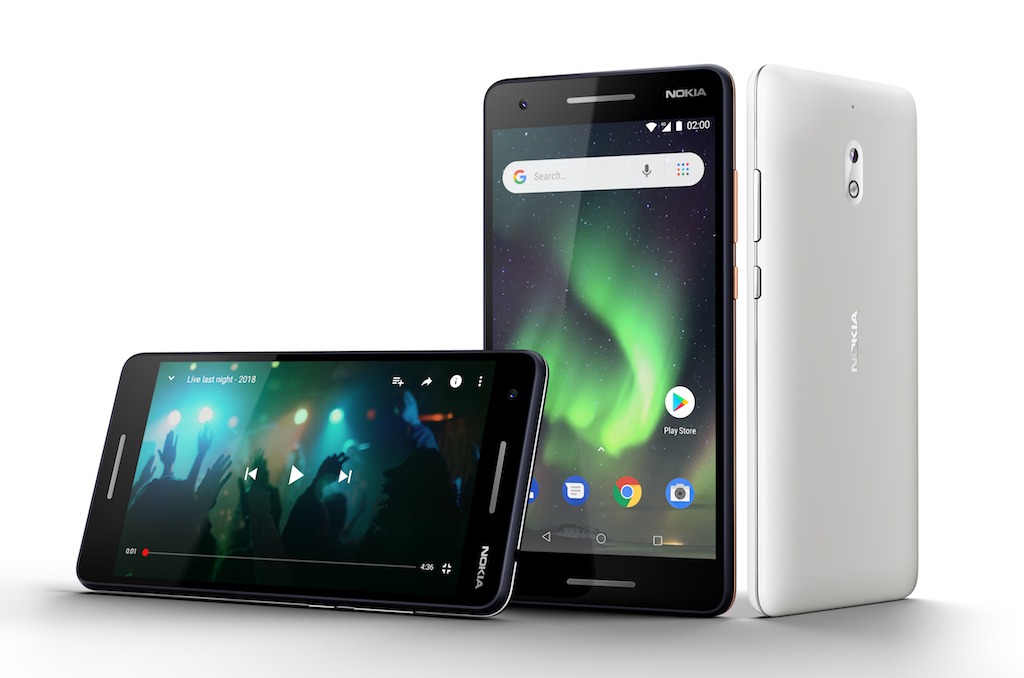 Long-lasting entertainment, designed to be powerful
Designed to deliver long-lasting entertainment to consumers who are always on-the-go, the Nokia 2.1 comes with 2-day battery life, a large 5.5-inch HD screen and dual front-facing stereo speakers. The Nokia 2.1's powerful 4,000mAh battery now charges even faster so users can get back up and running even more quickly than before.
With its HD display 20 percent bigger than the original, Nokia mobile fans can now enjoy high-definition videos on the go. The dual speakers, with bespoke 3D formed stainless steel detail, provide amazing stereo sound.
The upgraded Qualcomm Snapdragon 425 64-bit Mobile Platform gives users 50 percent faster and smoother performance to enable efficient and fast switching between apps.
Nokia 2.1's cameras allow users to capture the action wherever they are with its 5MP front-facing selfie snapper or 8MP rear camera with auto focus.
Offering the quality and style fans expect from a Nokia phone, Nokia 2.1's sophisticated Nordic design and metallic accents guarantee that its user will stand out from the crowd. Its sleek, rounded and ergonomically designed, inherently colored polycarbonate back keeps the phone looking great even after long periods of use.
Pure, secure and up-to-date Android
The Nokia 3.1 is entering the Android One family where it joins the comprehensive range of Nokia smartphones already delivering an experience designed by Google that is smart, secure and simply amazing. Nokia smartphones with Android One offer more storage and battery life out of the box as well as the latest AI-powered innovations from Google to help the user stay ahead of the game every day. The Nokia 3.1 will receive three years of monthly security patches and two years of OS updates as guaranteed in the Android One program. This puts the new Nokia 3.1 among the most-secure phones out there, always up-to-date with the latest Google services such as Google Assistant and Google Photos with free unlimited high-quality photo storage.
Tailored to devices with 1GB RAM or less, Android Oreo (Go edition) is what's operating Nokia 2.1 with a new range of apps from Google designed to run faster while consuming less data. Optimized to be smooth and fast, these include Google Go web search app, Google Maps Go, YouTube Go and Google Assistant for Android (Go edition), to quickly send messages, make calls, set alarms and do more, simply by using your voice.