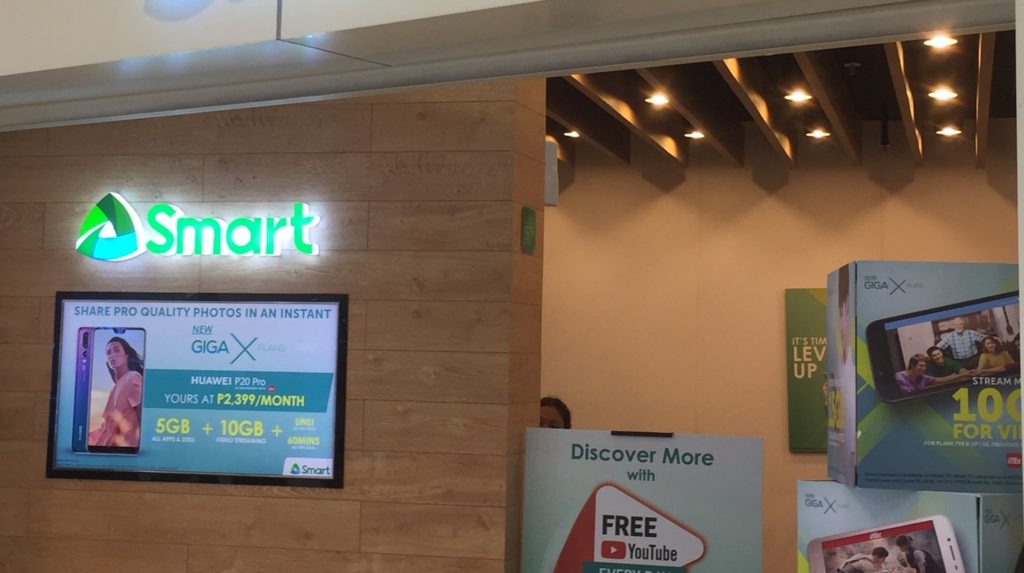 PLDT's wireless brand, Smart Communications Inc., shares with the public the process which guides how disaster alerts and notifications from concerned government agencies are sent the telco's customers.
In a statement to media Friday afternoon, Smart said that "under the law, only government agencies such as the NDRRMC are authorized to issue alerts to prepare people for impending disasters."
Further, "the role of mobile network operators such as Smart Communications is to deliver these alerts to our customers through our text messaging and emergency cell broadcast services."
In the case of typhoon Ompong, which is currently battering parts of Northern Luzon, Smart said the the company received instructions from NDRRMC to send out three alerts to customers in specific areas identified by the disaster agencies, early Friday morning.
The first was sent out to mobile users in the provinces of Aurora, Cagayan, and Isabela. The second message added the provinces of Apayao, Abra, Kalinga, Mountain Province, Ifugao, Nueva Vizcaya, and Quirino, while the third message was sent to our customers in Batanes, Ilocos Norte, Ilocos Sur, La Union, Benguet, Pangasinan, Tarlac, Nueva Ecija, and Zambales.
"Please note that mobile messaging is one of several communication channels used by the government disaster authorities to deliver alerts to the public," the statement said. "These channels also include other media, such as TV, radio, print and also social media."
Emergency alerts are vital in helping people prepare for disasters. Smart, together with the entire PLDT Group, will continue to work closely with the government disaster agencies to make the process as effective as possible.