Popular music retail chain Lyric expands their acoustic range, so to speak. The business that started in 1964 selling pianos is now playing a new tune through a partnership with Japanese company TOA Electronics. TOA provides commercial-scale audio solutions to 120 countries worldwide. Now an authorized distributor of TOA, Lyric adds to its product lines conference systems, PA systems, mass notification systems, and other voice-specific communication systems.
To Lyric President Alma Joy Cristobal, the product line expansion is a natural progression from selling pianos in the 60s, other musical instruments like drums and guitars, and audio electronics like amplifiers and speakers. The vision is to provide customers an end-to-end acoustic solution – from microphones, instruments, audio equipment, to mass-scale voice and music systems. This is also the first time that Lyric is venturing into the commercial space by marketing TOA products to schools, malls, hospitals, stadiums, churches, and other public locations.
TOA Managing Director Takashi Nishino is confident in entering the Philippine market with a product that put TOA in the map – public address systems and commercial audio systems in chain stores. He cites Uniqlo and Shangri-la at The Fort as some of their notable customers in the Philippines. In Asia, they have installations in Taipei 101 in Taiwan, Cartoon Network in Thailand, the National Mosque in Malaysia, and the Asian Games Stadium in Indonesia. WIth emphasis on clarity and delivering voice, TOA expects to deliver value to the Philippine market.
The announcement of the Lyric-TOA partnership was made on September 18, 2018, at the Lyric branch in SM Mall of Asia.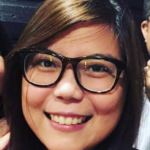 by Marvi Torres, contributing writer