GADGETS | Pinoy photographers create lasting impact at Canon PhotoMarathon PH
Hundreds of visual storytellers take on the challenge at the much-awaited Philippine leg of the biggest on-the-spot photography competition in Asia.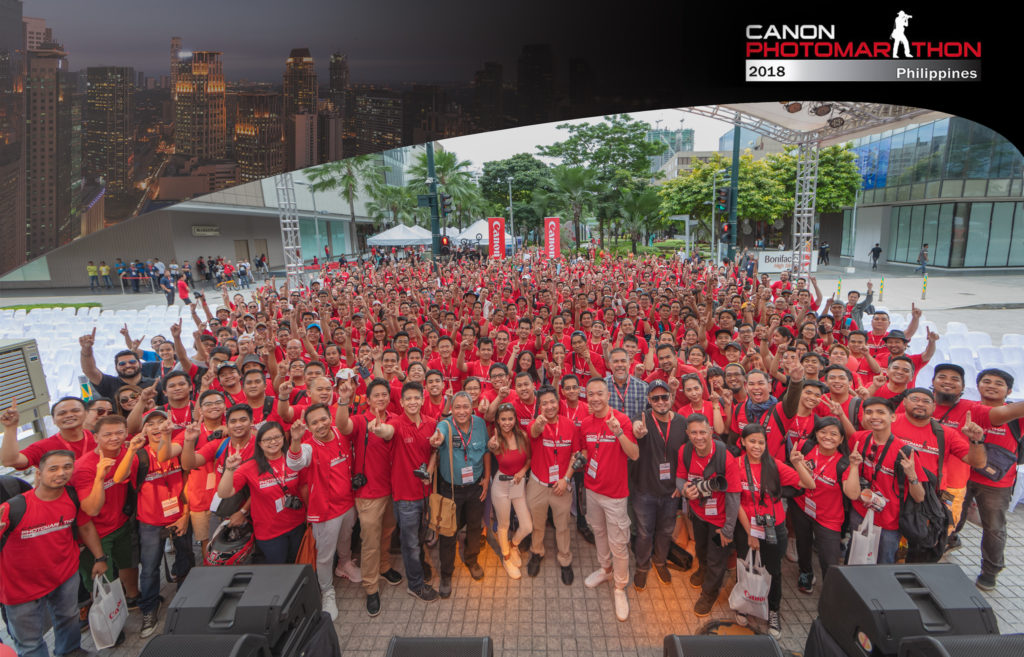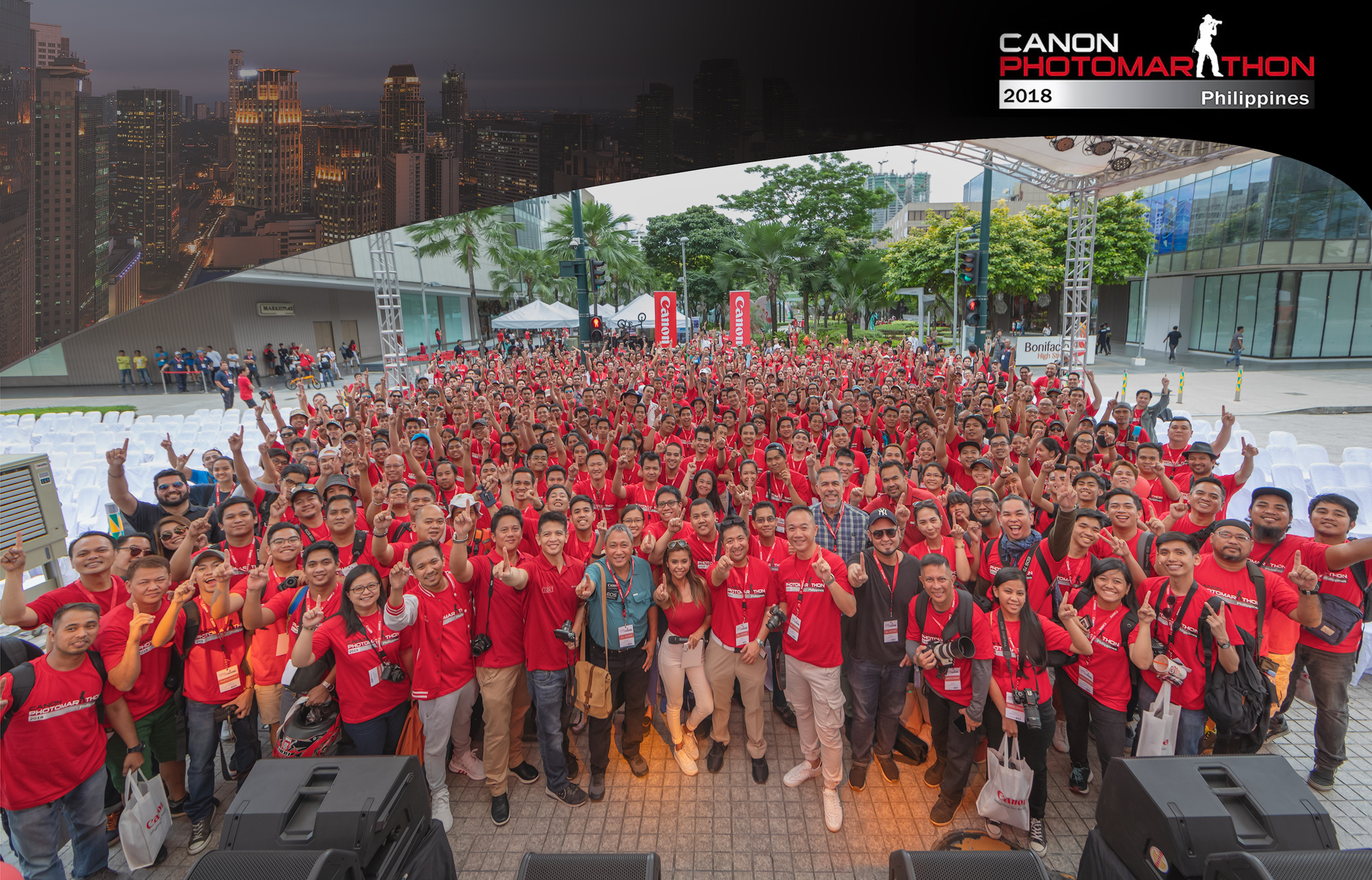 MANILA, PHILIPPINES — During the Canon PhotoMarathon Philippines 2018, hundreds of Filipino photographers took on the challenge to capture only the most memorable and meaningful subjects, scenes, and emotions that tell powerful stories. This year's Philippine leg of the much-awaited and largest on-the-spot photography competition in Asia centered on extending the power of photographs to help improve the lives of children supported by Canon's local partner organization, Operation Smile Philippines.
"We at Canon believe that every captured image has the power to tell a story that, in one way or another, can affect lives," said Kazuhiro Ozawa, President & CEO of Canon Marketing (Philippines) Inc (CMPI). "From being a platform that brings communities closer together and cultivates the culture of photography, we bring this year's Canon PhotoMarathon in the Philippines one step further to allow Filipino photographers to use powerful pictures to tell stories and to create impact in the lives of the future generation."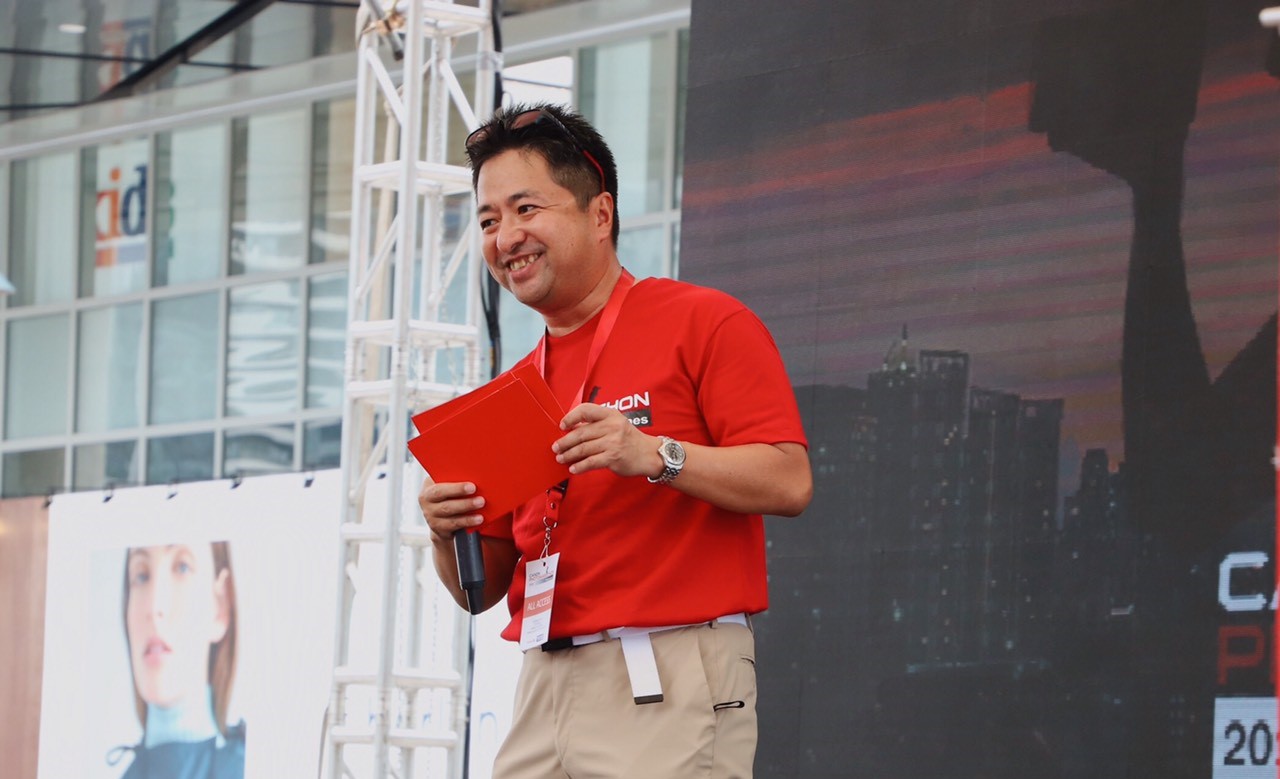 Canon PhotoMarathon Philippines 2018 has been dedicated to support the cause of Operation Smile Philippines. A partner of CMPI since 2011, the organization provides free reconstructive facial surgery to indigent children and young adults born with cleft lip and cleft palate deformity. A portion of the registration fee of each Canon PhotoMarathon Philippines 2018 participant as well as proceeds generated from Print for Smiles, Canon's corporate social responsibility program, were dedicated to help raise funds for Operation Smile to conduct more surgeries and allow these children to overcome their deformities.
"We are grateful for the continued support of Canon Marketing Philippines to the organization. Through the years, Print for Smiles has helped fund the free reconstructive surgeries of children with cleft lip and palate deformities," said Bobby Manzano, country director of Development of Operation Smile Philippines. "With the help of each participant at this year's Canon PhotoMarathon Philippines, we look forward to seeing more Filipino children smile."
The competition
The participants were challenged to capture stunning visual masterpieces according to themes "The World in The Eyes of The Next Generation" and "What Makes a Smile" under time pressure. Entries were judged by esteemed Canon Crusaders of Light Ernie Sarmiento, Wesley Villarica, Jijo de Guzman, Wig Tysmans and CMPI Head of Consumer Imaging and Information division Benny Yu according to relevance to theme, creativity, and composition. The panel of judges used ViewSonic VP2468 monitors to evaluate the entries, ensuring the accuracy and vividness of colors of the images submitted.
Luke Anthony Obusan Singson was hailed as Canon PhotoMarathon Philippines 2018 champion with his winning photo for the theme "The World in The Eyes of The Next Generation." Singson took home a brand new Canon EOS R full-frame mirrorless camera worth Php147,998, a ViewSonic VP2468 24" Professional Monitor, 1-year Membership at Celebrity Fitness, One Bonifacio High Street, and will represent the country at the Canon PhotoMarathon grand finals in Japan in 2019.
"Thank you, Canon, for the best experience of winning the Canon PhotoMarathon 2018! I'm beyond happy and blessed! I know that Canon will continue to help photographers like me in making their dreams come true," said Singson.
Joining Singson in this year's roster of winners from the Philippines are over-all 1st runner up Leslie Yu Chua, Theme 1 2nd runner up Edwin Pascual Forsuelo, Theme 2 2nd runner up Danilo Victoriano, Theme 1 3rd runner up Jonathan Rosales Maniago, and Theme 2 3rd runner up Cesar Binuya Diaz.
Aside from the competition proper, this year's participants were treated to several free workshops by Canon Crusaders of Light Wesley Villarica, Jay Tablante, Edwin Martinez, and food blogger Jill Tan to further hone their photography skills. ViewSonic brand ambassador Christian Calimosa also offered tips on choosing a reliable monitor to ensure input to output quality calibration, and Celebrity Fitness StarMakers gave the participants a lively performance.
Canon PhotoMarathon started in Singapore in 2003 and is currently the largest on-the-spot photography contest in Asia. Now held in Nepal, Brunei, Cambodia, China Mainland, Hong Kong, India, Indonesia, Malaysia, Sri Lanka, Taiwan, Thailand, Vietnam, and the Philippines, Canon PhotoMarathon has been receiving overwhelming reception among different communities in the Asian region throughout the years.
"As Canon continues to equip and empower users with cutting-edge products and services that allow them to capture and share powerful visual stories, we will also continue to create platforms where Filipino photographers and videographers nationwide can both expand their skills and showcase their talent," said Benny Yu, CMPI head of Consumer Imaging and Information division.
To know more about Canon and its products and programs, visit ph.canon. Canon PhotoMarathon Philippines 2018 is supported by its official professional monitor partner ViewSonic and official wellness partner Celebrity Fitness.