TELECOM | Smart posts big lead in video experience, speeds – Opensignal
Customers of PLDT wireless subsidiary Smart are enjoying better overall video quality, faster loading times and fewer interruptions during playback.
Customers of PLDT wireless subsidiary Smart Communications, Inc. (Smart) are enjoying better overall video quality, faster loading times and fewer interruptions during playback, as Smart widens its lead in nationwide Download Speed Experience and closes gap in 4G Availability, according to mobile analytics firm Opensignal.
The Opensignal results come amid ever-increasing demand for mobile data in the country, as studies show that Filipinos are spending the most number of hours online at 10 hours every day, and continue to be the among the world's most avid video and social media users.
"The future of the consumer mobile experience in the Philippines looks positive," Opensignal said in its Mobile Network Experience Report for the Philippines for March 2019, noting that 4G Availability has "increased dramatically" as customers can now find an LTE connection "more than 70 percent of the time."
Compared to March 2017, Smart's LTE availability score has nearly doubled, and Opensignal attributed this "rapid rise" to "maturing LTE services."
"Smart's gains were particularly impressive. It won four of Opensignal's awards outright and tied with Globe for the fifth. It has already established considerable distance from Globe in our download speed, upload speed and video experience metrics, and is now threatening to surpass Globe in 4G availability," wrote OpenSignal principal analyst Kevin Fitchard, who authored the report.
Apart from investing in nationwide network expansion and transformation, Smart has also teamed up with device manufacturers in making more LTE devices available in market, as well as offered various promos, such as GigaSurf with Video Every Day, to enable more users to access mobile data services.
"Mobile data has become an integral part of our customers' everyday lives, when they use it in communicating with family and workmates, accessing important online services like banking and shopping, or consuming content via video streaming, among other activities. These latest results are proof that our investments in improving our network are paying off, and our customers can already feel their overall mobile data experience improving," said Mario G. Tamayo, PLDT-Smart senior vice president for network planning and engineering.
The latest report, which draws on Opensignal's active Philippine userbase of over 270,000 unique devices which collected over 900 million measurements between Nov. 1, 2018 and Jan. 29, 2019, also included a regional analysis covering key urban cities Manila, Cebu and Davao. It found that in these three regions, Smart is ahead in terms of Video Experience, as well as Upload and Download Speed Experience.
Ahead in video, download speed, latency experience
On the national level, Smart garnered a "fair" video score of 44.4, way ahead of competition's "poor" rating of 28.4, while its download speed experience is almost double that of competition at 9 Mbps (vs 5.5 Mbps). In terms of 4G Download Speed in particular, Smart is also ahead at 13.6 Mbps (vs 7.5 Mbps.)
Opensignal's Video Experience metric measures exactly what consumers are experiencing when they watch videos. Built on an International Telecommunication Union (ITU)-based approach for measuring video quality, it is derived from several underlying parameters based on real-world measurements of video streams from the world's largest video content providers.
Smart also leads in Latency Experience at 69.4ms (vs 74.6ms). Latency, an important measure of network responsiveness, affects experience on a host of mobile applications and experiences, particularly real-time multiplayer gaming. The lower the score, the better the experience.
In terms of 4G availability, Opensignal noted that Smart has further closed the gap with its competitor.
"Smart's lengthy struggle to catch up with Globe in 4G reach is over. In our most recent test period, Smart closed the already-dwindling gap between itself and Globe in our 4G availability metric, producing a two-way tie for our award in the category. Smart's progress in just six months is impressive," Fitchard added.
Leader in key cities
Across key urban areas of Manila, Cebu and Davao, Smart also leads in terms of video experience at 55.4 (vs 35.2), 48 (vs 30.3) and 49.5 (vs. 31.7), respectively. In terms of Download Speed Experience, Smart is also ahead of competition at 15.2 Mbps in Manila, 6.8 Mbps in Cebu and 7.1 Mbps in Davao.
"The timing of Smart's new network enhancements likely isn't mere coincidence. The Mislatel consortium is set to launch the Philippines' third national mobile operator, putting competitive pressure on both Globe and Smart. In the coming months we would expect to see both operators shore up their mobile broadband services in anticipation of Mislatel's launch," Fitchard wrote.
These results come as PLDT and Smart ramp up their integrated fixed and wireless network expansion. PLDT has committed historic levels of resources to support network transformation which is estimated to amount to $5 billion from 2016 to 2020. In 2018, capital expenditures were at P58 billion.
Alongside Smart's ramped-up Long Term Evolution (LTE) and LTE-Advanced (LTE-A) roll out, PLDT is also aggressively rolling out its fiber broadband service, which also supports the stepped-up deployment of the mobile network by providing high-capacity links for cellular base stations.
To date, Smart has also already fulfilled its commitment to the National Telecommunications Commission to cover at least 90 percent of cities and municipalities to address the growing demand for broadband infrastructure and internet access within three years from the grant of the use of frequencies by the NTC in 2016.
*Opensignal Awards – Mobile Network Experience: Philippines report March 2019, based on independent analysis of mobile measurements recorded during the period Nov 1, 2018 – Jan 29, 2019.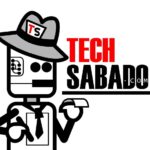 by TechSabado.com editors