Palo Alto Networks, the global cybersecurity leader, recently hosted the Cybersecurity Forum in the Philippines and introduced Cortex XDR, the industry's only open and integrated, AI-based continuous security platform. This new approach to detection and response aims to help organizations protect themselves against cyberattacks more effectively.
Themed 'Disrupting the Cybersecurity Status Quo', the day-long event included keynote presentations by Oscar Visaya, country manager for the Philippines at Palo Alto Networks, and Vicky Ray, principal researcher, Unit 42, Palo Alto Networks.
Cortex XDR is the first-of-its-kind detection, investigation and response product that natively integrates network, endpoint and cloud data. Cortex XDR uncovers threats using behavioral analytics, accelerates investigations with automation, and stops attacks before damage is done through tight integration with existing enforcement points.
Palo Alto Networks also introduced the latest version of Traps – Traps 6.0 – an endpoint protection and response which includes a Behavioral Threat Protection engine that stops advanced threats in real time by stitching together a chain of events to identify malicious activity. Traps 6.0 acts as the ultimate data collection sensor for Cortex Data Lake, gathering the most comprehensive endpoint security data in the industry. In conjunction with Cortex XDR, customers can use Traps to extend their prevention capabilities to include detection and response across their entire digital infrastructure with a single agent.
The forum was organized in collaboration with Microsoft, whereby participants took in the latest cybersecurity insights, best practices shared by industry peers and also key policy changes that can continue to drive the industry agenda. There were also demonstrations of the latest innovations, problem-solving opportunities, and networking sessions with partners, associates and peers at the event.
"There are increasing vulnerabilities and security breaches looming ahead as cybercriminals continue to utilize sophisticated tactics to launch cyberattacks, that result in reputational and financial losses by organizations," said Oscar Visaya, country manager, Palo Alto Networks Philippines. "Today, we are pleased to introduce the significant advancements that use the power of advanced artificial intelligence and machine learning to help organizations detect, protect, and respond to sophisticated attacks across enterprises, spanning network, cloud and endpoints."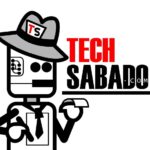 by TechSabado.com editors