GADGETS | Huawei offers 'special warranty program'
Special warranty program ensures continued use of Google apps on Huawei devices.
MANILA, PHILIPPINES — To assure consumers, partner retailers and dealers will offer a "Special Warranty Program" for upcoming purchases of any current Huawei phone.
All devices covered by this special warranty will have no issue concerning usage of Google apps and services such as the Google Play Store, Gmail, Google Maps, Photos, Chrome and YouTube, as well as non-Google ones such as Facebook, Instagram and WhatsApp.
This special warranty is offered exclusively by participating dealers to provide a worry-free experience for consumers with their new Huawei device. Plenty of retail partners such as MemoXpress, Rulls, and around 30 more support the special warranty program, reassuring consumers that all Huawei devices purchased from them are fully equipped with Google services ready to go.
"We are one with Huawei in pushing for quality service including after-sales initiatives that will surely put Filipino consumers first." said Edward Tan, vice president for Operations at MemoXpress, one of the major retailers rallying behind Huawei. "We express our support and full trust with Huawei through this special warranty program to prove that Huawei devices are safe to purchase."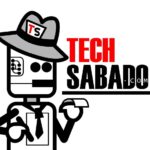 by TechSabado.com editors