ENTERPRISE UPDATE | Sagesoft, Acronis join forces to ensure data availability
Sagesoft joined forces with Acronis to supply businesses with a heightened on premise and cloud software for backup, disaster recovery and secure file sync and data access.
Sagesoft Solutions Inc., a leading local IT solutions company has recently joined forces with Acronis International of Switzerland to supply businesses with a heightened on premise and cloud software for backup, disaster recovery and secure file sync and data access.
Sagesoft is backed by 15 years of expertise with more than 250 employees working to meet the specific needs of over 5,000 plus clients from SME to Large Enterprise. It carries market leading software solutions developed by handpicked international partners. To date, the company works with 40 plus first-rate authorized suppliers.
Acronis, from its end, more than meets the exacting demands of clients.
It is a global technology company with corporate headquarters in Switzerland and international headquarters in Singapore plus 18 offices worldwide. It's R&D centers called Acronis Labs are based in the United States and Singapore. It was established in Switzerland in 2013, with cloud data centers in several countries including Germany, United States, Japan, France and Singapore.
The company offers one of the world's most reliable and easy-to-use backup for businesses big and small.
The Acronis Backup Advanced is the first release of the most advanced hybrid backup solution in the market. It is the world's easiest and fastest backup solution protecting all data on 21 platforms on premise, in remote systems, in private and public cloud and on mobile devices.
Acronis ensures full availability with no downtime. It keeps every bit of data no matter what technology a client is using or the amount of data the latter generates. It allows a business to run backup as often as needed with no impact on performance.
Acronis is a new generation data protection that has Proactive Ransomware Protection. This avoids downtime by actively protecting files from unauthorized modification and/or encryption. It uses AI and machine learning technologies and white-listing to keep data safe.
It offers complete protection whether a client has a growing amount of data, is adopting new business processes, migrating to new applications, platforms or cloud.
Acronis employs Instant Restore to manage recovery time objective and minimize process disruption to seconds while maintaining the company's overall productivity with its unique runMV technology.
Blockchain Notarization is another technology employed by Acronis to prevent damage or tampering by attacks on archive files.
The Hybrid Cloud Architecture of Acronis manages all forms of data protection within one workflow through a centralized management and unified control interface.
Finally, Acronis is of such unmatched simplicity. Licensing, education, integration and daily operations can be done with a simple scalable tool that manages any data protection task. Even IT generalists can perform backup tasks efficiently.
"Acronis offers us endless possibilities," saind Anson Uy, president & chief executive of Sagesoft Solutions. Any client from any industry can benefit from this almost unparalleled technology. We welcome Acronis into our stable of partners and we foresee a fruitful long-term relationship with them.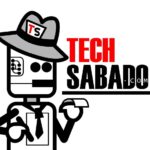 by TechSabado.com editors