Private firms should now adopt telecommuting for their workers in light of rising cases of the dreaded Covid-19 particularly in Metro Manila, which in now under a "community quarantine", since Sunday.
Covid-19, now declared a global pandemic by he World Health Organization (WHO), is the disease caused by the novel corona virus which originated from Wuhan, China.
This prompted the Duterte gov't to put the country under a state of public health emergency on Monday, March 9, then on Thursday announced the "lockdown" of the National Capital Region (NCR) to start on March 15 and to end on April 14.
For his part, Senator Joel Villanueva said, "telecommuting work arrangements can keep workers safe from infectious diseases like Covid-19 and maintain their productivity since they can continue fulfilling their duties and responsibilities wherever they are."
The lawmaker said "telecommuting allows organizations to maintain a level of productivity as we wait out for diseases like Covid-19 to taper off."
Cases of Covid-19 spiked to 140 confirmed cases with 12 deaths as of Monday, March 16, according to the Department of Health.
Most of the confirmed cases are in Metro Manila, which is home to more than 12 million people. The city of Manila, which is just one of 16 cities in Metro Manila, has a population of almost 2 million.
Villanueva also called on the Department of Labor and Employment "to encourage companies to implement telecommuting work arrangements."
The Philippines has a law in place especially for telecommuting.
Enacted in July 2018, Republic Act. No. 11165 or the Telecommuting Act encourages the private sector to adopt a telecommuting work arrangement.
According to this law, "an employer in private sector may offer a telecommuting program to its employees on a voluntary bases, and upon such terms and conditions as they may mutually agree upon: Provided, That such terms and conditions shall not be less than the minimum labor standards set by law, and shall include compensable work hours, minimum number of work hours, overtime, rest days, and entitlement to leave benefits."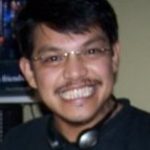 by Joel Pinaroc, contributing editor