BUSINESS TECH | After taking $16M funding Axinan rebrands to Igloo
Axinan is a Singapore-headquartered insurtech startup with offices and business across Southeast Asia.
SINGAPORE -– Singapore-headquartered insurtech startup – Igloo (previously known as "Axinan"), announced recently that it has successfully closed its Series A+ funding round, bringing its total funding to US$16 million.
The full-stack insurtech firm works with leading e-commerce and travel players in Southeast Asia including Bhinneka, Bukalapak, Lazada, RedDoorz, Shippit, and Shopee, as well as regional insurance partners Allianz, Baoviet, FWD Singapore, Mercantile, and Sompo. Since the company was founded in 2016, Igloo's insurance products have already benefitted over 15 million customers, effectively protecting over 50 million transactions in the past year (February 2019 to February 2020). The categories include electronics, home, personal accident and travel.
The company has formally rebranded to "Igloo" from April 2020, across its current markets in Singapore, Indonesia, Malaysia, Thailand, the Philippines, and Australia. Igloo was chosen as it is the existing name of the company's flagship digital insurance product line that caters to Southeast Asia's growing population of digitally-savvy consumers.
Igloo's Series A+ funding round was led by InVent, the corporate venture capital arm of Intouch Holdings PLC, an asset management and investment company serving the telecommunications, media, and technology sectors. Intouch Holdings is also known as the parent company of Advanced Info Services PLC (AIS) and Thaicom PLC, which focuses on investing in new emerging businesses and tech startups. Igloo's existing investors Openspace Ventures, a venture capital fund that invests in Southeast Asia, and Linear Capital, a Shanghai-based early-stage venture capital firm focusing on tech-driven startups, also participated in this round. Other new investors include Singtel Innov8, Cathay Innovation, and Partech Partners.
Igloo was founded by Mr. Wei Zhu, who was previously the Chief Technology Officer of Grab. Mr. Wei has over 20 years of technology leadership positions, including in companies such as Facebook and Microsoft. He founded Igloo so that everyone, regardless of their economic background, can protect the things and activities that matter to them with highly customised insurance offerings.
"With COVID-19 impacting every facet of personal life and business, digitisation can help the world adjust to the new normal," said Wei Zhu, founder and chief executive of Igloo. "This is especially apparent in insurance, where we can tap on digital channels for distribution and also for creating awareness."
Around Igloo's funding from a several blue chip, strategic investors, Mr Wei Zhu shared that digital insurance penetration is low in the region, at only 6% today. But Igloo's digital insurance offering, together with widened distribution networks and partners will make insurance available anytime, anywhere so that consumers can assess it when they need it most.
"We see that digital insurance is on the rise in Southeast Asia, and we believe that Igloo, with our digital-first approach and expansion of our product portfolio into personal health, accident and other related products can help fill those gaps and address consumers' needs for personal well-being," Zhu added.
With the fresh funding, Igloo is well positioned to expand into Vietnam, as well as strengthen its foothold in the Philippines and Thailand markets, growing its presence in Southeast Asia to six key markets. The additional funding will allow Igloo to reinforce its full-stack capabilities further and focus on continued customer acquisition, dynamic risk assessment and expedited claims management, all of which will be offered to Igloo's insurance partners via an open platform. Igloo's best in class technology holds numerous patents, including being awarded a patent for its unique screen assessment technology most recently.
Igloo will also use the funding to double its business development and engineering teams, across the region, fortifying its Southeast Asian leadership with local expertise to drive highly relevant solutions. At present, Igloo is in advanced discussions with telcos, banks, non-banking financial firms, and online travel agencies (OTAs) in the region to offer products through its marquee insurance partners utilising the state-of-the-art data and technology infrastructure.
"We are extremely excited to welcome Igloo as the first insurtech in our portfolio," said Dr Narongpon Boonsongpaisan, head of InVent by Intouch Holdings." Insurtech companies are at the forefront of driving digital transformation in the digital industry, creating innovative products to serve millennials better. We believe that Igloo's advanced tech stack can drive real change in the industry and bring the focus back to consumers' needs."
Igloo's strong business potential lies in Southeast Asia's growing digital insurance, currently valued at US$2 billion and expected to grow to US$8 billion by 2025. This is coupled with an accelerating internet economy that is projected to hit US$300 billion in 2025, according to the eConomy SEA 2019 report.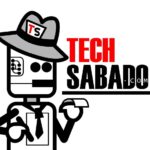 by TechSabado.com editors