PC HARDWARE | Sapphire Pulse RX 5600XT Review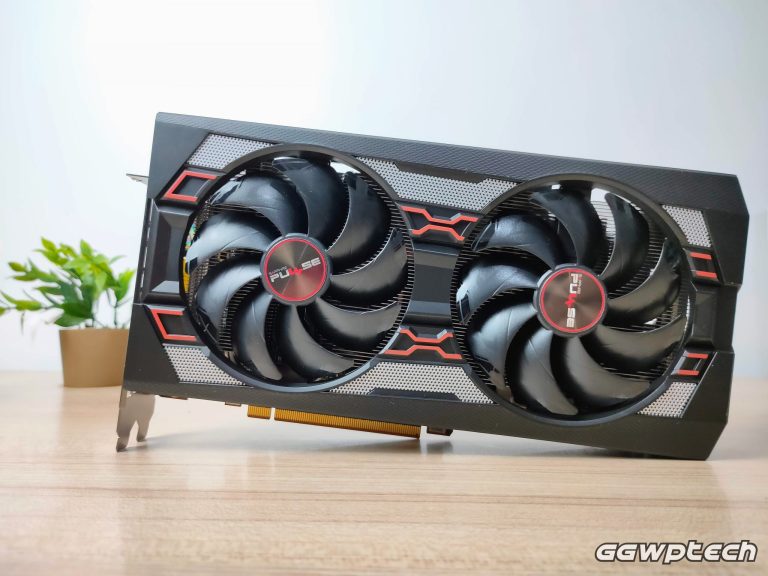 Before the end of 2019, we had a glimpse at the AMD Radeon Navi RX 5500XT and RX 5700XT, offering performance for those who wants to get into 1080p and 1440p gaming respectively without breaking the bank. With that in mind, AMD's latest release, the Radeon Navi RX 5600XT is set to take over the upper echelon of 1080p gaming is currently dominated by NVIDIA. In this Sapphire Pulse Radeon RX 5600XT review, we found very promising results given the current market lineup but first, let's talk about the Radeon RX 5600XT, where it stacks up and what it has to offer for gamers in the year 2020.
Radeon RX 5600XT in a nutshell
Specifications
| | | |
| --- | --- | --- |
| | RX 5600 XT | RX 5500 XT |
| Compute Units | 36 | 22 |
| Boost Clock (MHz) | 1560 | 1845 |
| Game Clock (MHz) | 1375 | 1717 |
| Memory Speed | 12Gbps | 14Gbps |
| Memory Config | 6GB GDDR6 | 8GB GDDR6 |
| Memory Interface Width | 192bit | 192bit |
| Typical Board Power | 150W | 130W |
According to Steam's hardware survey, the most popular 1080p graphics card right now among PC gamers is still the GTX 1060 6GB. AMD is aiming to take over that position by providing a viable replacement which is more powerful than the previous and current GTX series offerings, and is competitively priced like the GTX 1060 6GB at launch which had an SRP of $249-$299 during it's time.
Looking at the specifications of the Sapphire Pulse though, you will see that the specs here are way different from what was originally announced (refer to spec sheet above). The Sapphire card has a higher boost and game clock and a higher memory bandwith thanks to AMD's last minute BIOS update making the RX 5600XT a totally different graphics card altogether. This is a good thing because it means that it will perform better and will make it a more competitive card for it's price range.
Sapphire Pulse RX 5600XT Specifications
| | |
| --- | --- |
| | Sapphire RX 5600XT |
| Compute Units | 36 |
| Boost Clock | Up to 1750 MHz |
| Game Clock (Mhz) | Up to 1615 MHz |
| Memory Speed | 14Gbps |
| Memory Config | 6GB GDDR6 |
| Memory Interface Width | 192bit |
| Typical Board Power | 180W |
What's in the box?
Unboxing this product is pretty straightforward. You will the usual information on it's box and inside you will find the common paperwork along with the graphics card neatly packed in foam and anti-static bag.
A closer look
With the card out of the box we can clearly see that the cooling solution Sapphire has put on this card is pretty efficient with their Dual-X fans equipped with 9 fan blades on each fan.
The back plate of the graphics card has the iconic triangle wave design and pulse branding. You will also find a BIOS switch near the corner of the card.
On it's side you will find the 8-pin PCIe power connector and the Sapphire logo which lights up when powered on.
This card also has a generous amount of outputs including three DisplayPorts and an HDMI port.
Given that the TDP of the graphics card has been bumped up to 180W coming from 150W, the beefy heatsink remains efficient and the graphics card occupies around 2.3 slots with an overall dimension of 254 x 135 x 46.5(mm).
Graphics Card Testing
We put this graphics card to the test using our Ryzen system and compared our results with different graphics cards. Our system configuration is as follows:
Processor – AMD Ryzen 9 3900x
Memory – 2×8 3400mhz DDR4 kit
Motherboard – Asus ROG Crosshair VI
Graphics cards:

Sapphire Pulse Radeon RX 5600XT

Galax GTX 1660 Super
MSI GTX 1660 Super Gaming X
Palit GTX 1660 Ti Dual OC
Galax RTX 2070 Super Work The Frames
MSI Ventus RTX 2080 Super
For this review, we decided to purely go with 1080p gaming benchmarks. We had a good mix of AAA and esports titles in the line up and we also tested the stock BIOS and the updated BIOS to see what kind of performance improvements did it make with highly tweaked frequencies. We also used DirectX 12 API on all games (when available) for consistency.
Gaming Benchmarks
Apex Legends is definitely one of the hardest titles to benchmark as it is a multiplayer only game and we had to get the average of five test runs making sure we land in the same area in-game to keep the results as consistent as possible.
Here you can see that the stock BIOS performance is less than 5% of the RTX 2060 card but with the new GPU BIOS, the performance gap was eliminated and the RX 5600XT was able to even out it's performance with the NVIDIA GPU. Performance against the GTX 1660 Ti isn't too far ahead either.
Though Sniper Elite 4 is a little dated, it still has a lot of graphically intensive eye-candy such as volumetric shadows and lighting as expected from a AAA game title.
Here we see the average FPS of the RX 5600XT is slightly behind the RTX 2060 by 7%, but almost 15% higher than the GTX 1660Ti
The performance gap is much closer in Ashes of The Singularity with the GPU focused benchmark putting the RX 5600XT roughly 1% behind the RTX 2060, but almost 5% ahead the GTX 1660 Ti.
Same story can be seen with Resident Evil 2 with the RX 5600XT's with the new BIOS being close to the RTX 2060 by 3%. On the other hand, we see the glaring difference with the GTX 1660 Ti lagging behind by around 19%.
With Counter Strike: Global Offensive, however, we can see that the RX 5600XT was able to take the lead against the RTX 2060 by a few FPS while the GTX 1660 Ti was behind by around 10%.
Strange Bridage is a DX12 game that uses async compute like Sniper Elite 4 and here we can see that the RX 5600XT performs equally with the RTX 2060 but is far ahead when put up against the GTX 1660 Ti by 24%.
In Monster Hunter: World, the Radeon GPU with the new BIOS was favored over the RTX 2060 having an average FPS difference by roughly 10%. The GTX 1660 Ti however, lagged behind having a difference of 25% in average FPS.
Ghost Recon: Wildlands is another game that has graphically intensive open world and is still a relevant AAA game title that is taxing to modern graphics cards. Here we can see that the RX 5600XT performs similarly with the RTX 2060 and the new BIOS really gave the card the performance it needed badly to compete with Nvidia's offerings.
Lastly we have Rainbow Six: Siege and in this esport title the Radeon Navi RX 5600XT performs roughly 10% better than the RTX 2060 pushing average framerates above 200 FPS which is very important for competitive esports athletes.
Temperature test
The Sapphire Pulse RX 5600XT is not that toasty with it's stock BIOS idling at 43 °C with the zero fan rpm feature turned off while maxing out at 69°C under 15 minutes of the Furmak GPU stress test.
With the new BIOS, however, with the card now having a 180W TDP thanks to it's bumped up frequencies, the Radeon card was idling at 49°C and maxed out at 72 °C after 15 minutes of stress test using our open air test bench. But nonetheless these result are still within acceptable margins and we wouldn't worry too much about the GPU overheating as Sapphire's cooling solution is more than capable of keeping the graphics card cool with a few tweaks.
Final Thoughts
AMD almost missed the mark with this one but thanks to their last minute GPU BIOS update, the RX 5600XT became one of the most competitive graphics card for 1080p gaming right now.
Fighting head to head against our MSI RTX 2060 Gaming Z, the Sapphire Pulse RX 5600XT proves to be a better value graphics card for gamers who wants to be in the upper echelon of 1080p gaming, especially for those esports enthusiasts who wants to have the competitive edge with high frame rates.
The GPU temperatures however, though it isn't bad out of the box. It could use some tweaking with the fan profiles but given that AMD offers a lot of tweaking options with their Adrenalin software, this should be a non-issue.
The card also comes with the usual Radeon features such as PCIe 4.0, Radeon Anti-lag, Radeon Chill, Radeon Boost, and many more. These can all be accessed thanks to the much more intuitive Radeon Software Adrenalin 2020 Edition.
Somehow, we found it weird that the RX 5600XT to only have 6GB of vram (which is a first for AMD GPUs since the past couple of gens) whereas the RX 5500XT has an 8GB SKU. AMD made up for this by giving the RX 5600XT a higher memory bandwith giving much better performance in 1080p gaming.
Overall, the Radeon RX 5600XT did not disappoint and we are looking forward to see how gamers will adopt this graphics card with their PC builds give it's $279 SRP compared to the competition's recent price cut. With that said, we will not hesitate to recommend the Sapphire Pulse RX 5600XT to gamers out there.
Important note
With the new GPU BIOS getting released late, the first batches of the Radeon RX 5600XT will need a BIOS update. Instructions are provided online and here are the list of available RX 5600XT BIOS.
As of the moment, BIOSes for MSI and ASUS cards are not yet available but we will update this sections once they become live.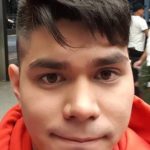 by Ira James, contributing writer