NEW TECH | Wi-Fi 6: What you need to know
Wi-Fi 6 is the next leap forward for connectivity we are giving you a head start with the following "Lucky 7" basics on the upcoming wireless standard.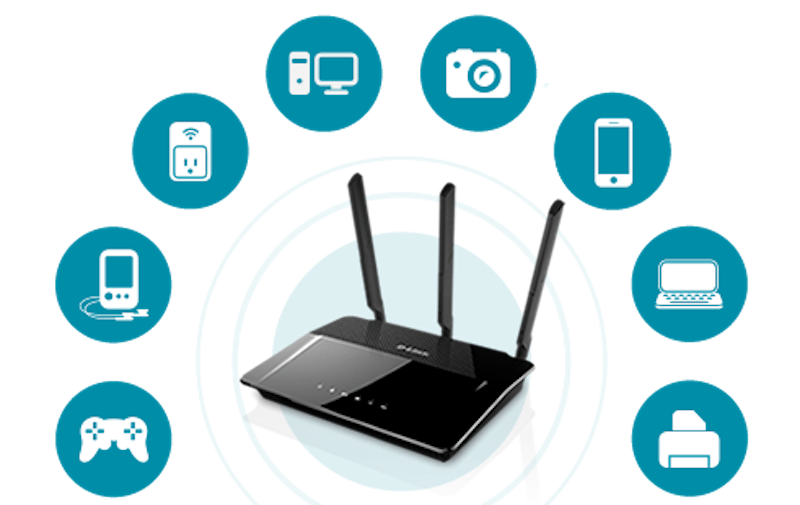 A regime of lockdowns, quarantine and WFH has led to a surge in the proliferation of connected devices and the popularity of streaming services. In most situations, the speed of access is often attributed to the Internet service provider but another way of looking at it is to build a better router.
Now comes Wi-Fi 6 that promises to deliver faster and more reliable network connectivity. Such convenience has become very important to consumers and business people who suddenly find themselves temporarily detained in their homes. Some even project that this new normal would spill over into the post-pandemic era.
Wi-Fi 6 is the next leap forward for connectivity and Tech Sabado is giving you a head start with the following "Lucky 7" basics on the upcoming wireless standard.
1. For starters, Wi-Fi (a.k.a. wireless fidelity) is a wireless networking technology that allows devices such as computers mobile devices like smartphones, and other digital equipment to connect to the Internet through a wireless router.
2. Initiatives on Wi-Fi 6 started in 2019. Samsung launched a Wi-Fi 6 device in February and Cisco and Samsung collaborated to validate that Wi-Fi 6 actually delivers faster connections, more capacity, and longer battery life. The Wi-Fi 6 standard was ratified in September of that year.
3. The current standard Wi-Fi 5, known as such only to technical people and geeks, may not be able to efficiently handle distributing the Internet to a lot of devices in a single home, let alone in most business establishments. With Wi-Fi 6, your network would be able to distribute the network's bandwidth across multiple devices from desktops to laptops and smartphones. In today's stay at home and WFH situation due to the pandemic, Wi-Fi 6's support for a multi-user input and output network would be a great boon to homes where various devices simultaneously access the Internet regularly for work, entertainment and pastime. It also provides future data storage headroom given that the volume of mobile data traffic is projected to grow up to four times in just the next four years alone.
4. Wi-Fi 6 also promises faster speeds, reduced latency, greater reliability, and improved power efficiency. Faster speeds mean 30% higher than Wi-Fi 5 with maximum speeds approaching 10 Gbps. With reduced latency, each signal would be packed with more information so compatible routers could communicate with devices faster and more efficiently. Greater reliability follows from the 192-bit encryption in the upcoming Wi-Fi standard while improved power efficiency would see smartphones, laptops, tablets, and IoT devices consume 30% less power to last longer.
5. The enhanced speed, capacity and reliability of Wi-Fi 6 would bring advantages to consumers and other sectors, as follows:
• Faster speeds provide a better experience whether users are binging the latest show on Netflix, video chatting with family or streaming their Spotify playlists using different devices at home
• Better uplink performance is essential for our app-based world where we receive data packets (i.e. downlink) from the Internet as well as respond (i.e. uplink) in the form of posting images, uploading voice messages, uploading videos, etc.
• In high traffic spaces, such as airports, stadiums, municipal buildings and hotels, a Wi-Fi setup that could efficiently support many people connecting to a network at the same time.
• Beyond watching their favorite shows and movies, consumers could use their Wi-Fi 6 enabled smart TVs to communicate with their loved ones through video chats, connect to fitness apps to take workout classes at home and even control their various smart home devices right from their TV.
• Integrating mobile 5G outdoor connectivity with Wi-Fi 6 solutions for indoor environments would give users the same level of connectivity no matter where they're using their device.
6. Wi-Fi 6 made a grand splash in the Consumer Electronic Show (CES) Las Vegas 2019, was rumored to be rolled out late last year, but the upcoming Wi-Fi standard may finally be available later this year. Blame it all on the damn intrusion of global Covid-19 pandemic and its cursed Chi…, transmitters, no, wait, enough of yellow tagging already. New technology just have a way of going past their own deadlines.
7. Then there's this one tiny bit of hassle. You would need a new router and new client devices like phones and laptops in order to enjoy the benefits of Wi-Fi 6. With the promised Wi-Fi 6 roll-out later this year, compatible routers will be on the shelves or from your favorite telco next year.
8. The good news is Wi-Fi 6 is backward compatible with earlier generations of Wi-Fi. It's just that those older versions won't be able to reap the advantages of Wi-Fi 6's superfast 6GHz bandwidth.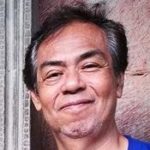 by Tony Maghirang, contributing editor