GADGETS | Your ultimate gift guide this holiday season
Show your loved ones how much you care about them this holiday season and checking up on their physical, mental, and overall well-being is a great way to start.
MANILA, PHILIPPINES – For many of us, spending countless months in lockdown has prevented us from seeing our friends and loved ones, and it gets more frustrating as the year comes to an end. The question of having a Christmas or holiday get-together still remains in our thoughts – all in the context of social distancing, proper safety gear, and deciding who gets to go and who doesn't. At a time like this, gift-giving may be the only means of showing your friends how much they mean to you. It's important, then, to make these gifts count.
We all want the best for our loved ones, and sometimes, that means being concerned for their holistic health. Checking up on your friends is one great way to provide emotional support and keep each other accountable during this season of indoor celebrations. Even the littlest of things – like how stressed or tired you've been feeling this week or even how many hours of sleep you've gotten the night before – will matter to the people who care about you. Despite all the time taken away from you and your friends during the pandemic, there are still plenty of ways to keep in touch. It's important to remind each other that although most of the year was spent indoors, maintaining a healthy lifestyle should still be a top priority.
Show your loved ones how much you care about them this holiday season. Checking up on their physical, mental, and overall well-being is a great way to start, and Fitbit is here to help you out – here are some major discounts that you can look forward to this holiday season:
Fitbit Versa 2 and Fitbit Versa 2 SE
P10,890 and P12,590 (P2,000 off for both)
The Fitbit Versa 2 is an all-in-one premium smartwatch that uses heart rate, guidance and insights to help you achieve a healthy lifestyle. It gives you all-day motivation with reminders to move and reach your step goal, as well as a deeper understanding of your health and fitness through guidance and insights on activity.
As we know that sleep plays a huge role in your health, the Versa 2's advanced sleep tracking features help you learn about your sleep, develop better habits, and wake up ready to take on the world. Sleep Score gives you insights on the quality of each.
While helping you stay fit and healthy, the Versa 2 also allows you and your friends to stand out in thoughtfully crafted design with its premium finish and beautiful display to give you that timeless, versatile look you and your friends can wear all day.
Fitbit Charge 4 and Accessories
P500 off on Accessories
If your friends are looking for something sleek while still having advanced fitness features, the Fitbit Charge 4, the latest evolution of its most popular family of devices, is the one for you. Featuring Fitbit's most advanced combination of sensors and features, including built-in GPS and Spotify, Charge 4 delivers what you want most in a health and fitness tracker, paired with essential smart features and up to 7 days of battery life in a sleek, swimproof design, all at an approachable price.
The Fitbit Charge 4 was the first device to house Fitbit's latest innovation, Active Zone Minutes, a new personalized standard based on your resting heart rate and age that tracks any workout that gets your heart pumping, from indoor biking to yoga, measuring the time you spend in each heart rate zone throughout the week.
Fitbit Inspire and Fitbit Inspire HR
P3,020 and P4,720 (P1,570 off for both)
Get friendly guidance and serious motivation to build healthy habits for a lifetime with the Fitbit Inspire Family – friendly fitness trackers for every day. The Inspire family comes packed with activity and sleep tracking, 5+ day battery life, sleep tracking, and advanced calorie burn tracking.
With its sleek and user-friendly design, the Fitbit Inspire is perfect for anybody who wants to start their journey towards a healthier life. The Fitbit Inspire HR allows your health and fitness journey to go deeper with the added heart rate sensor to give you enhanced health and wellness support.
Health and wellness is all about caring for your whole person – it's a lifetime aspiration that you can share with other people as well. While the holidays get busy (and our stomachs get fuller), we know that taking care of our health is more important than ever. It's important to keep this mindset as you and your friends go about the month of December. Although most gatherings will happen virtually this season, Fitbit is here to inspire you and your loved ones to do and be better as the year ends. A healthier 2021 awaits you this Christmas season – starting December 18, you can get special offerings on Fitbit's range of smartwatches and trackers, perfect gifts to share with your friends.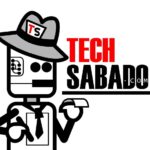 by TechSabado.com editors