COMMUNITY | PLDT, Smart, De La Salle launch e-Learning store
Animo Smart Online Store allows faculty and students to avail PLDT Smart Exclusive plans.
The country's largest integrated telco PLDT, through its B2B arm PLDT Enterprise and wireless subsidiary Smart Communications, has recently fortified its pivotal partnership with De La Salle Philippines (DLSP) with the launch of Animo Smart Online Store to better support the digital learning needs of their students and teachers.
To continue empowering its students and faculty during this time, DLSP reached out to PLDT Enterprise to establish Animo Smart Online Store, an e-commerce site which gives its students and faculty an opportunity to buy and avail exclusive Smart data and connectivity plans and products.
DLSP is the network of Lasallian schools in the Philippines established to facilitate collaboration among the schools, which includes mission schools as well as universities and colleges. Together, PLDT Enterprise and Smart developed the said online store which will benefit over 80,000 students of DLSP as well as their faculty from 16-member schools to support their requirements for digital learning.
"Despite the challenges that we face, we believe that it is the right of our dear Filipino students to continue their education,"s aid Alfredo S. Panlilio, PLDT chief revenue officer & Smart president and chief executive. And with the launch of Animo Smart Online store, we will enable thousands of students and teachers alike from the member schools of De La Salle Philippines with Smart and PLDT products that will support their digital learning wherever they are – so that no learner is left behind,"
PLDT Enterprise has been at the forefront of the academic sector. Amid the community quarantine, the group has initiated partnerships with the different networks of La Salle Philippines— from De La Salle University to De La Salle Lipa and De La Salle Dasmarinas—which have availed of various Smart Giga Study plans and Smart Bizload services to enable e-Learning for their students.
"We would like to thank De La Salle Philippines for entrusting us to develop this special solution that will strengthen their e-Learning initiatives," said Jovy Hernandez, ePLDT president & chief executive and senior vice president & head for PLDT and Smart Enterprise Business Groups. "We at PLDT Enterprise remain steadfast in our commitment to support the academe sector with our services and we are confident that the Animo Smart Online Store will enable the members of DLSP with customized connectivity packages that are easy and convenient for their students to access."
Animo Smart Online store delivers special offers and arrangements not available in the physical and regular online stores, including the automation of order, payment and delivery. Institutional discounts for individually-paid subscriptions of bona fide students, faculty and non-faculty staff of the 16-member schools will be provided. For the initial launch of Animo Smart, the focus will be on Pocket WiFi, Eload, SIMs and Load Cards.
"The Animo Smart online store is a convenient gateway for DLSP students and teachers to browse through Smart's connectivity solutions. They will also enjoy exclusive discounts for prepaid load and wireless devices such as mobile phones and Smart Bro pocket WiFi. We're also waiving shipping fees for purchases made at the Animo Smart online store," said Jane Basas, senior vice president and head of Consumer Business – Wireless at Smart. "Our partnership with DLSP shows our commitment to equip Filipino students with the connectivity they need to ensure that no learner is left behind in the new normal."
Edgar O. Chua, president of De La Salle Philippines, also gladly welcomed the partnership with PLDT and Smart.
"For most of 2020, remote learning has been the norm and even when we start returning to pre-COVID 19, education will most likely continue to have a component of remote learning combined with face to face. As such, connectivity is so critical to enable the delivery of education now and into the future," said Chua. "The De La Salle network of schools is very happy to work with PLDT-SMART as they were extremely responsive and provided a very attractive partnership proposal including the Animo Smart Online Store. The partnership provides a one stop shop where the school and students can conveniently get everything that suits their need at prices that wouldn't normally be available to them. Animo Smart Online Store has also given Lasallians a store they can identify with and be proud of."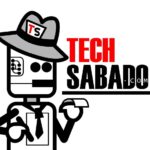 by TechSabado.com editors