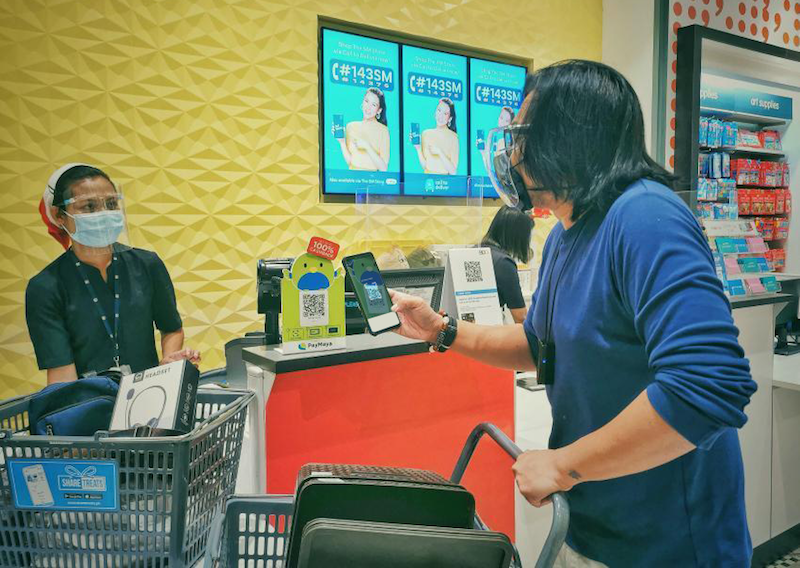 As Filipinos turn to cashless payments as part the New Normal, PayMaya leads the way in making a more inclusive and accessible cashless ecosystem for the Philippines a reality.
PayMaya is ending the year with more than 28 million customers across its platforms who can conveniently pay, add money, cash out, or remit in over 200,000 touchpoints nationwide.
As the country's only end-to-end digital payments platform provider, its platforms are used by consumers, businesses, communities, and government agencies. On top of its popular PayMaya app and wallet, it also powers all kinds of enterprises for eCommerce and everyday transactions.
It has likewise expanded its Smart Padala network to over 33,000 agent touchpoints nationwide, allowing even those in the farthest reaches of the country to conduct transactions such as remittances, bills payments, mobile prepaid loading, and even QR payments.
As a result of this inclusive ecosystem approach, total digital payment transactions processed by PayMaya has tremendously grown as more sectors of society adopt cashless payments, making it the default for transactions.
"No other fintech company has built this inclusive ecosystem of products, services, and touchpoints that reach a vast majority of Filipinos nationwide," said Shailesh Baidwan. "PayMaya president. We have made it so easy for ordinary consumers to get a financial account and for merchants to accept a wide range of cashless payments, including PayMaya. This radical shift to cashless for the Philippines will only continue accelerating in 2021 as we offer more services and forge more enterprise partnerships that are relevant for many consum"
These initiatives are also in support of the goals of the Bangko Sentral ng Pilipinas to increase the share of digital payments to 50% of all retail transactions and expand financial inclusion to 70 percent of Filipino adults by 2023, as part of its recently released Digital Payments Transformation Roadmap 2020-2023.
E-Wallets take center stage
With the whole country combatting the spread of COVID-19, Filipinos have turned to the PayMaya e-wallet for safer and more convenient everyday transactions, making cashless payments increasingly the preferred mode over cash.
According to the latest e-Conomy SEA 2020 report by Google, Temasek and Bain & Company, the average number of cash transactions by consumers declined from 48% pre-COVID-19 to 37% post-COVID-19.
On the other hand, the frequency of e-Wallets transactions rose from an average of 18% pre-COVID-19 to 25% post-COVID-19, the study said.
Cashless transactions made by Filipinos through the PayMaya app, in fact, have consistently registered triple-digit growth rates throughout 2020, peaking sometime around May at the height of the enhanced community quarantine to register over 1000% year-on-year growth compared with the same month in 2019.
The top use cases among PayMaya users in 2020 were sending money to friends and family, paying bills, and purchasing mobile prepaid load, all of which have formed part of their everyday financial transactions.
Enabling digital government services
In the same vein, the government has also tapped PayMaya to help disburse financial aid through the various COVID-19 mitigating programs of the government, with over P4.5 billion in aid disbursed to PayMaya accounts of hundreds of thousands of beneficiaries nationwide.
These measures include the Social Amelioration Program under the Bayanihan to Heal as One Act through the Department of Social Welfare and Development (DSWD) and the Small Business Wage Subsidy Program of the Social Security System (SSS), as well as loan programs launched by the Department of Trade and Industry and the Department of Agriculture.
At the start of the quarantine in March, the cities of Manila and Caloocan have also begun disbursing allowances and aid to their respective constituents to aid those affected by the lockdowns. Since then, the cities of Mandaluyong, Quezon City, Las Pinas, and Pasig have followed suit and disbursed proceeds of their various aid programs to PayMaya accounts of residents.
"Now that many Filipinos have their own PayMaya accounts, cashless payment technologies have become an essential part of the government's arsenal toward economic recovery and building the better normal in the next few years," Baidwan said.
Aside from receiving government aid via their accounts, consumers can also safely and seamlessly transact with government by paying their fees and dues to the Bureau of Internal Revenue, SSS, PAG-IBIG Fund, Philippine Statistics Authority, Department of Foreign Affairs, Land Transportation Office, Professional Regulation Commission, Bureau of Customs, and Department of Trade and Industry, among others, using their PayMaya app.
To date, over 60 government units both in the national and local levels have tapped PayMaya as their partner of choice in offering cashless payments via their online and branch channels. The growth of PayMaya's volume related to government payment acceptance is projected to reach by 1,200% growth by year-end as compared to 2019.
Pivot to digital and cashless
Businesses of all shapes and sizes can also settle their permits, social security contributions, and tax dues as agencies such as the Bureau of Internal Revenue (BIR), Securities and Exchange Commission (SEC), Department of Trade and Industry (DTI), Social Security System (SSS), and PAG-IBIG Fund are now offering cashless payment options via card and PayMaya through their respective online and branch channels.
To recover from the effects of the pandemic to the economy, many merchants have also shifted their focus to delivering products and services online by utilizing chat apps, social media, or even their own dedicated online store.
Because of this, the number of new merchants onboarded and using various PayMaya digital payment acceptance solutions have increased by over 1,500% year-on-year in November, signifying an exponential shift in the way merchants are conducting their business amid the pandemic.
Apps such as PayMaya Negosyo and tools such as Payment Links, Digital QR, as well as the PayMaya Checkout payment gateway allow these businesses—many of them Micro, Small, and Medium-sized Enterprises (MSMEs)—to quickly offer cashless payment acceptance and even generate new income streams from services such as bills payment and mobile prepaid reloading.
Meanwhile, large enterprises in the restaurant, groceries, pharmacy, transportation, and petroleum industries, among others, have accelerated their adoption of cashless payments acceptance using PayMaya QR and the PayMaya One terminal in support of the "Ingat Angat Tayong Lahat" campaign to inspire consumer confidence amid moves to safely re-open the economy.
"Our broadest range of relevant digital payment solutions for businesses of all sizes, coupled with fast and seamless onboarding, means it's easier than ever for businesses to accept cashless payments within minutes," Baidwan said.
PayMaya is the only end-to-end digital payments ecosystem enabler in the Philippines with platforms and services that cut across consumers, merchants, communities, and government. Through its enterprise business, it is the largest digital payments processor for key industries in the country including "everyday" merchants such as the largest retail, food, gas, and eCommerce merchants as well as government agencies and units.
Through its app and wallet, PayMaya provides over 28 million Filipinos with access to financial services. Customers can conveniently pay, add money, cash out or remit through its over 200,000 digital touchpoints nationwide. Its Smart Padala by PayMaya network of over 33,000 partner agent touchpoints nationwide serves as last mile digital financial hubs in communities, providing the unbanked and underserved with access to digital services.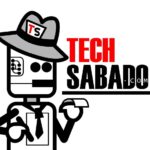 by TechSabado.com editors