TELECOM | Smart 5G roaming service now available in Taiwan
Customers of Smart who are roaming in Taiwan can now enjoy 5G data roaming speeds using their Smart SIM and 5G device.
Mobile services provider Smart Communications, Inc. (Smart) has activated its 5G roaming service in Taiwan in partnership with FarEasTone Telecommunications, a leading telecommunications and digital application services company with the fastest 5G network in the country.
Customers of the wireless arm of the Philippines' largest integrated telco PLDT who are roaming in Taiwan can now enjoy 5G data roaming speeds using their Smart SIM and 5G device.
Smart Prepaid and Postpaid subscribers roaming in Taiwan can also maximize the service by subscribing to Smart's GigaRoam plans for as low as P999. Interested customers can visit roam.smart.com.ph to discover and subscribe to available data roaming plans.
Smart's 5G roaming service allows a Smart subscriber to enjoy worry-free 5G service even while abroad through Smart's 5G roaming partners, as part of Smart's commitment to deliver superior customer service.
5G roaming speeds mean faster upload of travel blogs and videos, fast download speeds and seamless data connectivity to work-productivity apps for business travelers.
"Even as travel ground to a halt because of the pandemic, Smart remained steadfast in its dedication to provide an improved roaming customer experience. Now, Smart roamers can access a variety of data roaming plans that suit their needs while abroad," said Alice Ramos, vice president for International Roaming and Consumer Business at Smart.
The launch of Smart's 5G roaming service in Taiwan with FET comes at the heels of Smart's partnership with KT Corp. for 5G roaming in South Korea. Taiwan and South Korea number among the world's top three countries for best 5G experience in a February 2021 report by mobile analytics and insights research company Opensignal.
Smart, FET and KT are members of the CONEXUS Mobile Alliance, which is composed of 9 member-telcos in Asia who are at the forefront of delivering innovative, customer-friendly services for customers of member operators who frequently travel on business. CONEXUS is currently chaired by Katrina Luna-Abelarde, President and CEO at PLDT Global and head of International and Carrier Business.
This series of 5G roaming partnerships with the alliance is testament to Smart's commitment to provide world-class roaming services to its travelers as travel restrictions are anticipated to relax with mass vaccinations.
Leader in 5G
In the Philippines, Smart remains at the forefront of the 5G revolution. Smart, which has been conducting tests with 5G starting in 2016, launched its commercial 5G service in July last year and was the first in the country to roll out its 5G service nationwide.
Smart has also ramped-up the nationwide roll-out of its ultrafast 5G network, which also includes 5G sites in Metro Manila, Cebu, Boracay, Iloilo, Cavite, Laguna, Pampanga, and Davao.
On top of beefing up its nationwide 5G network, Smart has also teamed up with device manufacturers like Samsung, Huawei, OPPO, vivo, and realme to put more Smart-certified 5G devices within easy reach of their subscribers. (For the full list of devices, visit 5g.smart)
5G is expected to make Smart, the Philippines' fastest mobile network as recognized by third-party analytics firm Ookla, even faster.
These initiatives on 5G form a large part of PLDT's sustained network investments, which totaled some Php286.3 billion from 2016 to 2020. To meet the requirements of their mobile and fixed line subscribers, PLDT and Smart are prepared to invest between Php 88 billion and Php 92 billion in capital expenditures in 2021.
Supporting Smart's 5G network is PLDT's fiber infrastructure, which is the most extensive in the country at more than 429,000 kilometers as of December 2020.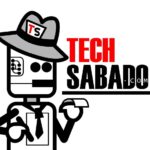 by TechSabado.com editors