GADGETS | Review: Poly Sync 20
The Poly Sync 20 has powerful sound in a handy, portable size.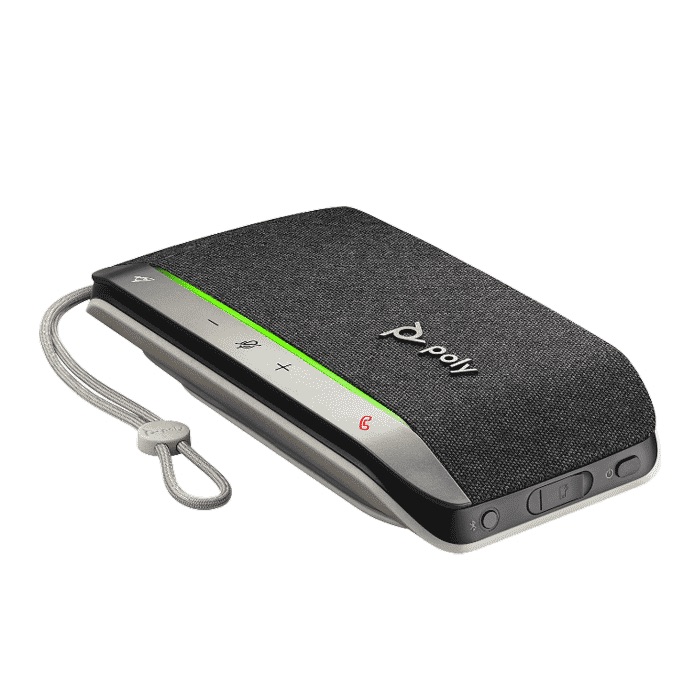 Because of the work-from-home scenario, we've become aware that a laptop and desk just wouldn't cut it. Factors such as noise from a neighbor's dog – or God forbid, a rooster; a nearby construction, or a chatty housemate can get in the way of your focus and productivity.
We usually have all our gears and tools provided in the office, but the home may not be the perfect setup for this. Some are too bulky, while some are, as we know, too expensive as a personal purchase. Personally, what we like in the office is a good sound system and an environment conducive for meetings.
Luckily for TechSabado.com, we had the chance to review the Poly Sync 20, a portable speakerphone that promised remarkable audio quality. So, let's see how this gadget handles our daily WFH grind.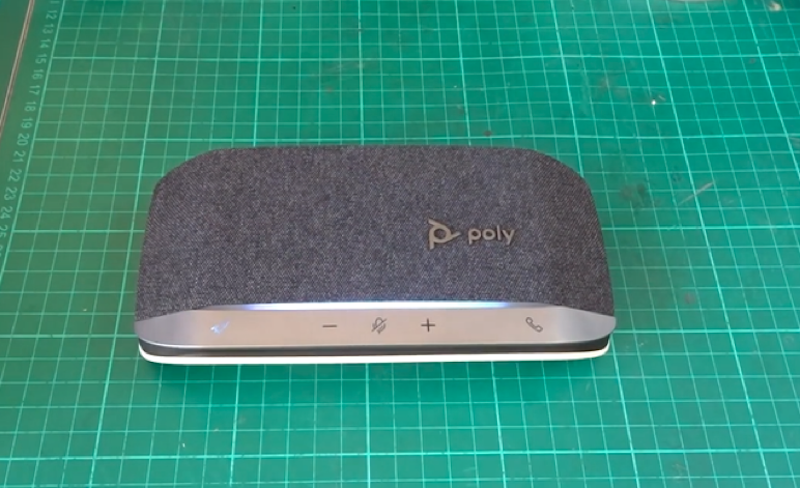 As a smart speakerphone, the Poly Sync 20 can be connected via Bluetooth or USB, and is designed to track the talker and (ta-da!) not the noise. Here are our takeaways on this product:
Look and feel
Its packaging is pretty straightforward: a box, strap, carry case and the speakerphone. Poly Sync 20 fits right in the palm of my hand and is lightweight, so you can easily slip it into your bag and bring it anywhere.
The denim design also gives it a trendy yet sophisticated feel. If the aesthetics matter to you, this is a great speakerphone you can display when having meetings in a coffee shop or a co-working area.
Accessibility
Similar to the packaging, the user interface features are simple as well. It is touch sensitive and has push buttons to power on/off the device. It also has a strip of light above the features bar which indicates the device status. Overall, it's easy to determine how to use the product even without the need to fully read the product guide.
We weren't able to max out its battery, but we think this can carry hours of meetings given that it has up to 20 hours of talk time.
On sound quality
Poly Sync 20 carries the company's signature expertise in noise and echo reduction, producing a clearer audio quality vs. regular speakers. It also has a full duplex audio so you can ensure every word said is never amiss.
We used it for meetings and it definitely heightened the audio quality, especially for MS Teams. It also has a good lower-end frequency delivery that helped the voice sound more natural. Normally, some built-in laptop or device speakers don't deliver high-quality audio in Zoom or MS Teams—some are choppy, or lag, or worse, robotic. That's an issue that Poly Sync can solve as the voice quality feels more natural and seamless, as if you are almost conversing face to face.
Aside from meetings, we also tried to play a couple of songs using the Poly Sync 20 and we were impressed on how a small speaker can produce clear audio even at its highest volume level. We also love how the undistorted low bass made the song sound better compared to blasting it out straight from the laptop speakers.
Why does a smart speakerphone matter?
Having a great audio quality definitely made meetings less tiring. Sometimes, what is stressful is the difficulty understanding the words from other people online. It might seem like a no big deal, but missing information, words, and other thoughts will affect the team's ability to collaborate.
If you want to level up your work from home setup, we highly recommend investing in a good audio gadget like Poly Sync 20. It is not just a nice-to-have item, but more of an essential that works the way that works for you.
To sum it up:
● Pros – clear and crisp audio, portable and easy to use, simple but elegant finish, sturdy
● Cons – cord can be quite tricky to put back properly, can be pricey for some who are with limited budget
Contribution to Tech Sabado