PLDT is expanding its domestic network capacity to 92 Terabits per second (Tbps) by the end of the year ensuring the seamless delivery of more data-driven services in the country ahead of the demand, providing the best possible experience to its customers.
PLDT will almost double its existing total capacity of 55 Tbps to 92 Tbps by year-end, or more than triple its capacity from 30 Tbps last year. This boost in capacity will offer customers, including individuals, homes, and businesses, and future subscribers faster connectivity and ready access to more bandwidth-heavy digital services such as video streaming and work collaboration tools which have become more prevalent since the pandemic.
"We continuously invest in expanding our network because this ensures the best end-user experience and empowers our increasingly-connected societies where our customers' digital lifestyles rely on strong connectivity. We are increasing this backbone capacity ahead of the demand as doing so ultimately allows us to enable our fellow Filipinos to thrive and secure a better future," said PLDT Inc. and Smart Communications President and CEO Alfredo S. Panlilio.
Demand for digital services and data consumption has greatly increased PLDT's network utilization. On mobile data traffic alone, PLDT has seen an increase of 17% to 1,579 Petabytes in the first half of the year compared to the same period last year. Monthly data usage in the second quarter averaged 267 Petabytes, an 11% increase from last year's monthly average consumed data on mobile.
For PLDT Home, demand for data is evident as more work and school have been relegated to the home with the implementation of lockdowns and health measures. The Home business anticipates to hit 1 million new fiber subscriptions for this year alone, as it fast-tracks the roll out its Fiber-to-the-Home (FTTH) service to cover more households in the country. PLDT Home led the market in the second quarter with net adds for fiber subscriptions at 267,000, ahead by 54% versus the nearest competitor.
PLDT Enterprise, on the other hand, continues to support businesses' increasing demand for data as many industries shift to the cloud and accelerate their digital transformation. Data consumption growth is expected to be further boosted as PLDT Enterprise collaborates with government agencies to position the country as the next hyperscaler destination and a key data center hub in the region.
The mobile data consumption of customers of PLDT's wireless unit Smart has likewise increased significantly, with data traffic on Smart 5G more than doubling between the first and second quarters of 2021.
As the country's largest fully integrated telco services provider, PLDT has expanded its fiber footprint to over 524,000 kilometers as of June this year, and increased the number of homes passed to more than 11.3 million.
It expanded the number of available ports to 4.8 million ready to service more households and support their work-from-home and study-from-home arrangements
The domestic network capacity expansion complements the PLDT Group's growing international capacity that help direct data traffic going in and out of the country. Currently, PLDT has participation in 15 international cable systems that will also see an increase in network capacity once the Jupiter Cable system becomes operational early next year.
PLDT and Smart's relentless push to provide connectivity for all is aligned with the group's long-standing commitment to help the Philippines attain the UN's Sustainable Development Goals, particularly SDG #9: Industry, Innovation, and Infrastructure.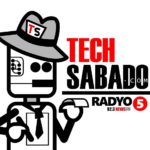 by TechSabado.com editors