TECH NEWS | Singapore concludes largest tech event since border reopening
Asia Tech x Singapore saw 16,600 hybrid attendees from 93 countries and regions.
Asia Tech x Singapore (ATxSG) concluded after four successful days of events at the Singapore Expo and The Ritz-Carlton Millenia Singapore from 31 May – 3 June.
As Singapore's largest technology event since the reopening of its borders, ATxSG brought together 16,600 hybrid attendees from 93 countries and regions and 26,000 event visits. The Singapore Expo also hosted 600 exhibitors showcasing the latest tech products and services and more than 350 speakers who shared expert insights across 200 conference sessions.
ATxSG presented attendees with insights from top-notch thought-leaders from the public and private sectors, covering the latest technology trends, challenges, and opportunities arising from the ongoing digitalisation of the economy.
Notable speakers for the exclusive by invitation-only ATxSummit included Mr. Heng Swee Keat, Singapore's Deputy Prime Minister and Coordinating Minister for Economic Policies, Mrs. Josephine Teo, Singapore's Minister for Communications & Information, and senior executives from the world's biggest and fastest-growing technology companies such as Amazon Web Services, Carousell, Epic Games, Grab, Google, IBM, Lazada, Microsoft, Ping An Group, Samsung Electronics, Sea Group and The Ant Group.
"In collaboration with our partners, we successfully gathered more than 2,000 guests and 80 speakers from 30 countries to discuss current and emerging tech issues and the opportunities to harness the power of digital, to build an inclusive digital future," said Foo Chi Hsia, assistant chief executive, IMDA. "Singapore also announced our commitment to grow trust in the digital domain with the launch of the National Digital Trust Center, stepped up our efforts to contribute to the Global Partnership on AI and furthered regional cooperation through a new MoU with Brunei. We would like to thank our esteemed partners, speakers and guests for truly making ATxSummit 2022 a success, and we look forward to them coming back for a more impactful ATxSG 2023,"
Tony Blair, former Prime Minister of Great Britain and Northern Ireland, and Executive Chairman of the Tony Blair Institute for Global Change, also made an appearance on-site at the ATxEnterprise Headliners to discuss the ongoing technology revolution and how governments and industries can best leverage technology to aid global change.
Attendees at ATxEnterprise were also treated to technology showcases from exhibitors from Singapore and across the world, many of whom launched innovative products during the event designed to meet the unique needs of Asia's enterprises. Participating exhibitors also inked several memoranda of understanding (MOU) and made announcements that reaffirmed Singapore and Asia's continued attractiveness to global digital-first disruptors, being a region home to some of the world's largest and fastest growing digital economies. Some of these MOUs and announcements include:
· Singapore start-up FloatingOn announced the launch of a sustainable solution in the form of accommodations that float on water. These modular units can utilize a diverse range of renewable energy sources, which can help land-scarce countries such as Singapore reduce waiting time and cost for new builds. They can also potentially contribute to the creation of an off-grid living environment that can help accelerate the transition to a more sustainable future.
· NCS Telco+ signed an MOU announcing its partnership with Advanced Info Service (AIS), Thailand's leading provider of mobile services and mobile network operator, to address the digital transformation needs of AIS and other enterprises in the country. The agreement formalizes NCS' support for the digitalisation journey of AIS and the pursuit of joint projects in 5G and IoT transformation, cloud and cybersecurity, enabling enterprises in Thailand to benefit from the combined strengths of AIS' market leadership and the digital services capabilities of NCS.
· Global infrastructure as a service (IaaS) company, OneQode, signed an MOU with PLDT Global, the international arm of the Philippines' largest integrated telco network PLDT Inc. This will help fast-track the deployment of OneQode's cloud presence in Manila, allowing users in the Philippines to access OneQode's network and cloud. A presence in Manila will also provide existing OneQode users in Singapore with a redundant connection, should disruptions occur between Guam and Singapore.
· Quebec-based QSTC Inc, which provides advanced space engineering solutions, signed an agreement with PT. Wahana Telekomunikasi Dirgantara (WTD), a leading provider of satellite services to satellite fleet operators and end customers with in-orbit satellites as a business for their fleets. The agreement sees QSTC Inc providing turnkey UHTP Ka and Q/V band services satellites using a dedicated smart Geostationary Earth Orbit (GEO) satellite. The satellite will provide coverage over Southeast Asia while demonstrating new and innovative digital communication payloads.
The number of visitors on-site, which comprised C-Suite or key decision makers at their organizations, also presented significant networking and business opportunities for exhibitors.
The co-located events at ATxSG, along with technology showcases and complementary talk streams, accentuated the synergies and opportunities arising from various segments of the digital economy. This provided opportunities for policymakers, global technology leaders, and public-private decision makers to network, debate, and exchange ideas on the latest technologies that continue to drive digital innovation and transformation across all segments of society, impacting how people work, play, and live.
"We would like to congratulate IMDA and Informa Tech on a successful ATxSG, one of the largest business events to take place since the start of the pandemic," said Mr. Yap Chin Siang, deputy chief executive, Singapore Tourism Board. "ATxSG has reaffirmed Singapore's ability to stage effective in-person events, which strengthens our position as a leading MICE destination in a post-pandemic world. We look forward to its continued growth in the coming years as Asia's flagship tech event,"
"We are thrilled at the resounding success of ATxSG 2022. It demonstrates the welcomed return of large scale MICE events in Singapore, and the feedback we have received from our delegates, sponsors, exhibitors and partners has been very positive and encouraging," said Mr. Tom Cuthell, vice president of Global Festivals, Informa Tech. "The increasing pace of innovation and technological advancement will surface many new developments to explore and showcase, and we look forward to Informa's continued role in shaping the region's digital transformation with an even bigger, broader ATxSG in 2023."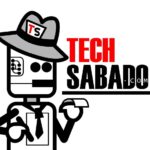 by TechSabado.com editors