TELECOM | PLDT expands fiber to reach Burias, Lubang, Semirara islands
Cable landing ceremonies were held this morning at Brgy Laurente in the Municipality of San Pascual, Masbate in Burias Island to mark this milestone.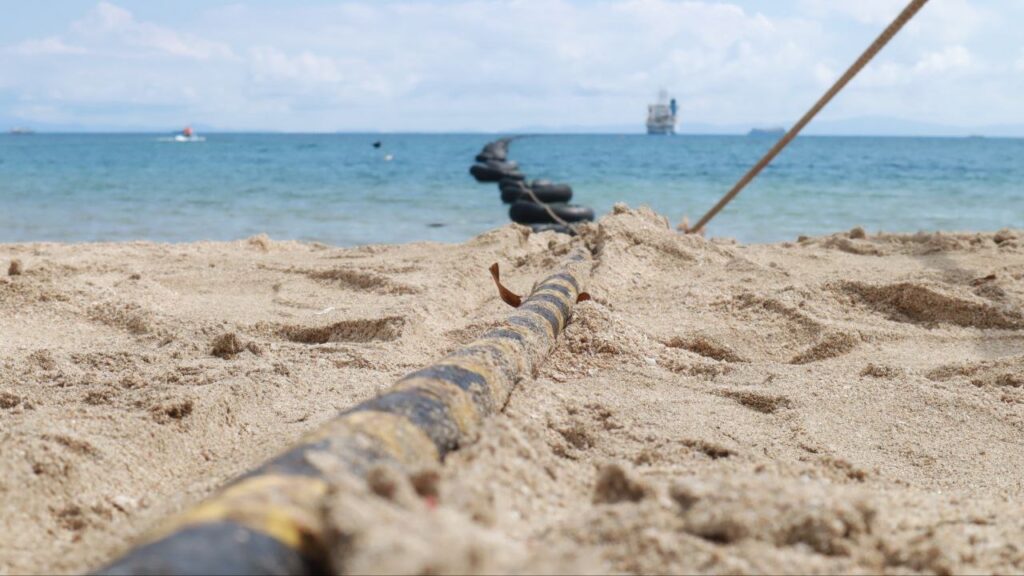 Leading integrated telco PLDT has deployed more submarine cable links to connect major islands in Southern Luzon and Visayas for the first time, bringing much-anticipated fiber connectivity to Burias Island in Masbate, Lubang Island in Occidental Mindoro and Semirara Island in Antique.
Cable landing ceremonies were held this morning at Brgy Laurente in the Municipality of San Pascual, Masbate in Burias Island to mark this milestone. In attendance were representatives from PLDT Inc. (PLDT) and its wireless unit Smart Communications Inc. (Smart) led by Group Head/FVP for Network Planning and Engineering Patrick Belicena; Meinardo Opiana, Head/VP for Transport Planning and Engineering; and Robert Pascual, Head of Fixed Transport Engineering, PLDT; San Pascual, Masbate local government officials led by incoming Mayor Zakarina Lazaro, incoming Sangguniang Bayan Erica Lazaro, Brgy. Laurente Barangay Captain Mary Ann Quibot, Municipal Engineer Ramon Pedrizo Jr, and tourism officer Ma Cecilia Divino; and Keitaroh Kimoto and Masashi Nakagawa of PLDT partner NTT-World Engineering Marine (NTT-WEM).
This fiber connectivity will improve the existing 4G/LTE service on the island, and later provide 5G. It will also soon allow residents, businesses, and communities in Burias island to enjoy fiber-to-the-home, for the best and fastest Internet connectivity. With communities across the country needing connectivity to keep abreast with the digital era, the deployment in Burias marks the near completion of a major PLDT submarine cable program which aims to improve the quality of mobile and internet experience, open digital opportunities for previously unconnected areas, and eventually help drive progress and development.
The fiber connectivity is also expected to help PLDT and Smart ensure network resiliency in the Southern Luzon area, where typhoons, other natural calamities, and man-made accidents regularly cause destruction and service interruption.
"Fast, reliable and fiber-powered connectivity is essential to the post-pandemic next normal. With fiber available in these areas, we are equipping more Filipinos with improved connectivity that they can use to work in hybrid workplaces, to study remotely, to engage in the digital marketplace, and to avail themselves of other services on the internet, such as online banking and online shopping," said Mario G. Tamayo, Head of Technology and PLDT and Smart.
"This is part of PLDT's major project with technology partner NTT-WEM to deploy additional submarine fiber links to improve connectivity in Luzon, particularly in the southern Luzon provinces of Sorsogon, Quezon, Albay and Occidental Mindoro, and some parts of Visayas, such as Samar and Aklan. The project involved laying over 600 kilometers of submarine fiber optic cable and corresponding inland domestic fiber links," said Opiana.
PLDT Group has continuously invested in their network. Network-related initiatives made up the bulk of the ₱89 billion spent for 2021. This brings total capex spent over the last 10 years to ₱518.5 billion. Capex guidance for 2022 is ₱85 billion.
This particular deployment further expands PLDT's fiber infrastructure, already the country's largest at 803,000 kilometers as of end-March 2022. This fiber infrastructure also supports Smart's mobile network, which has 76,600 total base stations nationwide, providing 3G, 4G/LTE and 5G to customers from Batanes to Tawi-Tawi.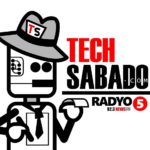 by TechSabado.com editors