TELECOM | PLDT investments on infrastructure help drive PH digital transformation
PLDT's announcements of major infrastructure build support the government's mandate of sustaining economic growth.
The Philippines' largest fully integrated telecommunications provider PLDT made major investments in multiple ICT infrastructure that are expected to help drive the country's digital transformation and further its position as the next digital hub in the Asia-Pacific region.
PLDT's announcements of major infrastructure build outs such as the new international link Jupiter Cable system and largest data center facility VITRO Sta. Rosa in Laguna support the government's mandate of sustaining economic growth. These key projects significantly contribute to propelling the country's digital infrastructure needed to support government initiatives and key industries.
"Aligned with our vision to empower every Filipino with digital innovations, we recognize the value of strong public and private sector collaboration to accelerate the digital transformation of the country," said Alfredo S. Panlilio, PLDT and Smart president and chief executive.
In a recent report published by Trading Economics, the Philippines ranks 10th among Asian countries on a per GDP capita in correlation to the Digital Transformation index, with Singapore as the number one in the region. The study shows how digital transformation as an integrator of digital technology into business results in high-tech public spending, which brings economic growth.
Other studies, including a report from the World Bank group, shows the correlation between a country's current level of digital transformation and the ease of doing business, citing indicators to measure aspects of business regulations that enhance business activities and those that constrain it. There are indications that a high level of digital transformation and the presence of the right digital infrastructure in a country contribute to higher levels of ease of doing business and better GDP per capita.
"PLDT's investments create the right infrastructure that will significantly propel the Philippines' digital transformation. This world-class infrastructure will build and drive the hyperscale ecosystem – a key economic ambition of the country," Panlilio said.
The PLDT Group strongly commits to improving the country's digital infrastructure, spending a total capex of over ₱518.5 billion in the last 10 years including the massive build out of its fiber optic network. This network now spans over 803,000 kilometers, serving local and global businesses, homes, government, and individual customers.
PLDT and Smart's relentless push to provide connectivity for all is aligned with the group's long-standing commitment to help the Philippines attain the UN's Sustainable Development Goals, particularly SDG #9: Industry, Innovation, and Infrastructure.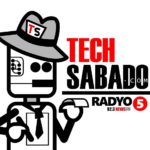 by TechSabado.com editors