#SHRINKFLATION |2022: An expensive Christmas for Filipinos
There have been higher prices in sari-sari stores since January of this year due to inflation.
If your holiday celebrations include fruit salad, leche flan, and halo-halo, you may need to rethink your menu. As the Packworks Sari IQ reports, prices of culinary milk, cream, canned fruits, and cooking oils increase in sari-sari stores, jeopardizing Filipinos' noche buena and media noche plans.
"Consumers are already feeling the squeeze of the rising cost of living, and an increase to the cost of holiday staples is another stressor," said Andres Montiel, chief data officer of Packworks. "The reason for the price increase is that culinary milk and creams are normally imported from other countries. The increasing dollar rate over the peso affects the commodity prices since these are imported," Montiel said.
The price of milk and cream went up by 11.84 percent. A 250-milliliter pack of purpose cream, 300-milliliter pack of condensed milk, and 370-milliliter pack of evaporated milk now cost P10 to P15 more than the previous price.
Prices of palm, vegetable, and canola oils soared by 5.95 percent and are now being sold for approximately P80 more per liter, while prices of spreads such as mayonnaise and peanut butter increased by 5.77 percent and now cost P40 more per kilo. Dairy products like cheese, margarine, and chilled ice cream got 5.28 percent more expensive at around P30.
Canned goods also grew costlier by 5.26 percent. Prices of canned nata de coco, whole and cream-style corn, kaong, pineapple chunks, and fruit cocktails jumped by eight pesos to P20. Other canned products such as corned beef, tuna, meatloaf, and sardines rose by five pesos.
These items are often staples of households who are looking to whip up a quick recipe for their holiday feasts.
"These prices could go up further through 'ber' months, and the demand will definitely be higher. Our local households may be able to skimp on other items, such as clothing or gas, but they have to eat," Montiel added.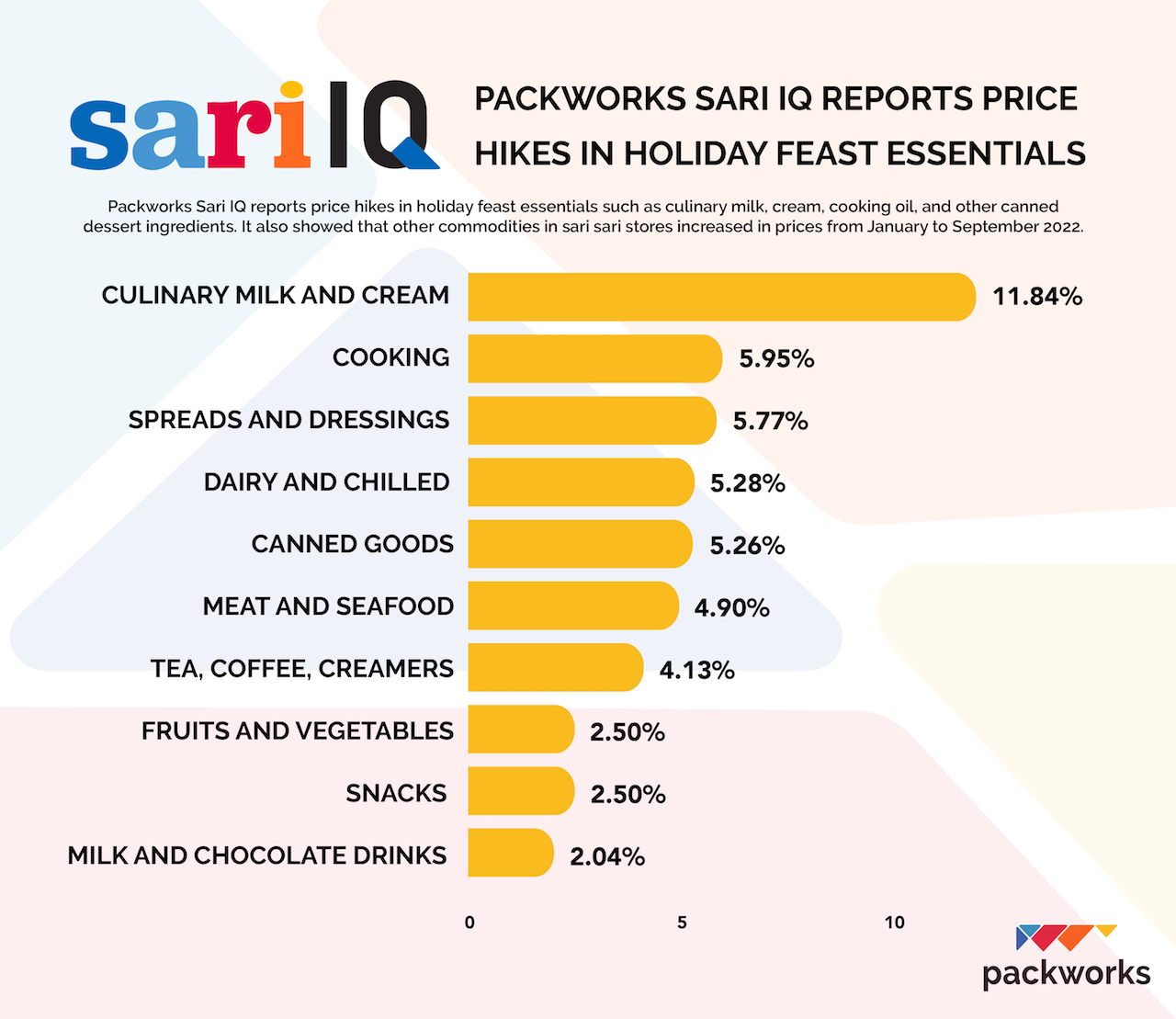 What got more expensive
The result has been steadily higher prices in sari-sari stores since January of this year due to inflation.
The cost of frozen processed food jumped 4.90 percent. Packed hotdogs, hams, and nuggets are sold for P25 more than the suggested retail price.
Prices for other goods also jumped: Tea and 3-in-1 coffee mixes rose 4.13 percent; snacks like candies and biscuits, as well as fruits and vegetables, increased 2.50 percent, while powdered milk and chocolate drinks rose by 2.04 percent.
WATCH: TECHSABADO and 'TODAY IS TUESDAY' LIVESTREAM on YOUTUBE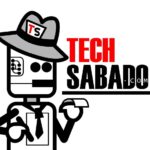 by TechSabado.com editors