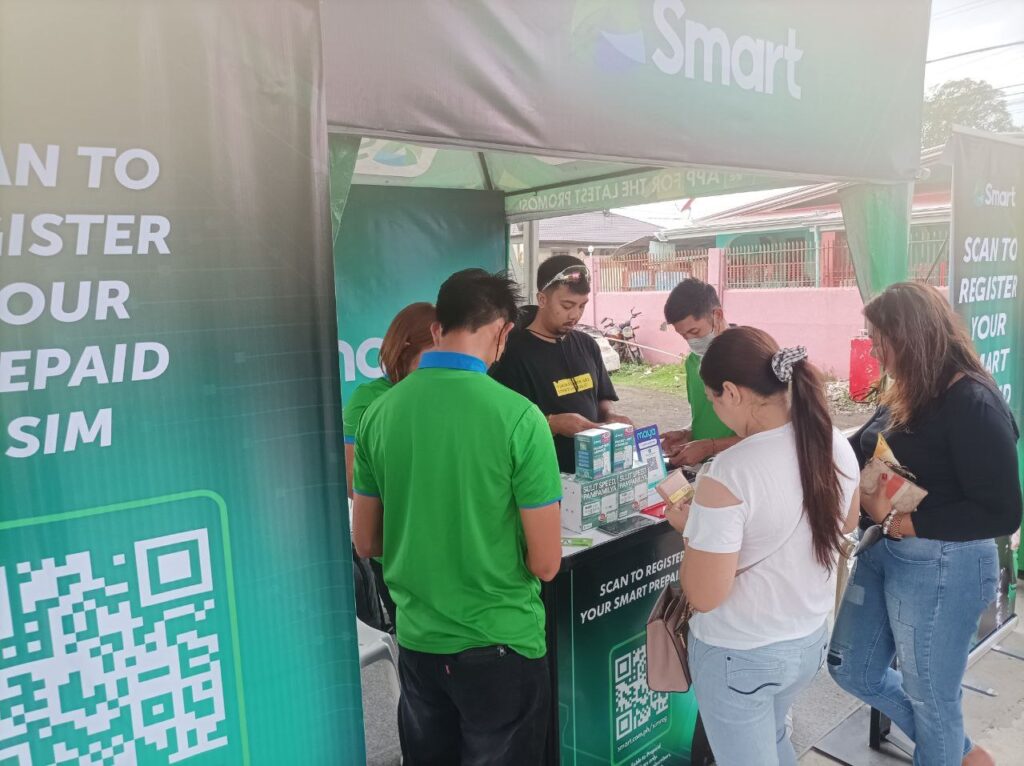 Smart and its value brand TNT deployed assisted SIM Registration booths in 15 far-flung municipalities in Luzon, Visayas, and Mindanao over three days this week. The deployment, done in close collaboration with the organizer National Telecommunications Commission (NTC), the Department of Information and Communication Technology (DICT), the Department of Interior and Local Government (DILG), the inter-agency committee on remote areas registration, and other public telecommunications entities, enabled thousands of mobile users to easily and conveniently comply with the SIM Registration Law.
From Brgy Estancia in Pasuquin, Ilocos Norte, 64-year-old Rodvella Petronilla Ramos was able to register her Smart prepaid SIM as well as her Smart retailer SIM, at the assisted SIM Registration deployed at the town center of Pasuquin. "Mabilis ang pag register at malaking tulong yung pag punta sa Barangay Estancia ng Smart para tumulong at mapabilis sa pagregister." Ramos has also been a Smart retailer for more than 10 years.
The Smart SIM Registration booth deployed at the Municipal Gym in Palo, Leyte was visited by hundreds of Palon-ons who came from the different barangays of the municipality. "Thanks to Smart for the very smooth registration of my SIM. We hope that this effort will reach more areas to assist those who are unsure how to register," said Geneve Aumentado, a Smart subscriber from Brgy. San Jose.
Aside from Pasuquin and Palo, Smart also deployed these booths in in Moalboal, Cebu; Pangantucan, Bukidnon; in Malalag, Davao del Sur; Calumpit, Bulacan; Rosario, Batangas; Atok, Benguet; Camalaniugan, Cagayan; Zamboanga City; Baco, Oriental Mindoro; City of Ligao, Albay; Carles, Iloilo; Arakan, Cotabato; and Tagbina, Surigao del Sur.
Alongside this series of nationwide assisted SIM registration in remote areas led by the NTC, Smart has also collaborated with the Bangsamoro Telecommunications Commission to help boost SIM registration in the region. From January 25 to 27, Smart and TNT assisted SIM registration sites were deployed in Datu Odin Sinsuat, Maguindanao del Norte; at the Lamitan public market in Basilan; and at the Bonggao public market in Tawi-Tawi.
"We are doing our best to bring our SIM registration efforts closer to our kababayans in the far-flung areas, and we are thankful for the cooperation and support of the LGUs and the telcos to help make this initiative a success," said Director Willie Zabala, of NTC Region VIII.
Barely a month after PLDT wireless unit Smart Communications launched its SIM registration portal www.smart.com.ph/simreg and deployed assisted registration booths across the country, about 14 million Smart and TNT customers have successfully registered their SIMs, the largest number among all mobile service providers.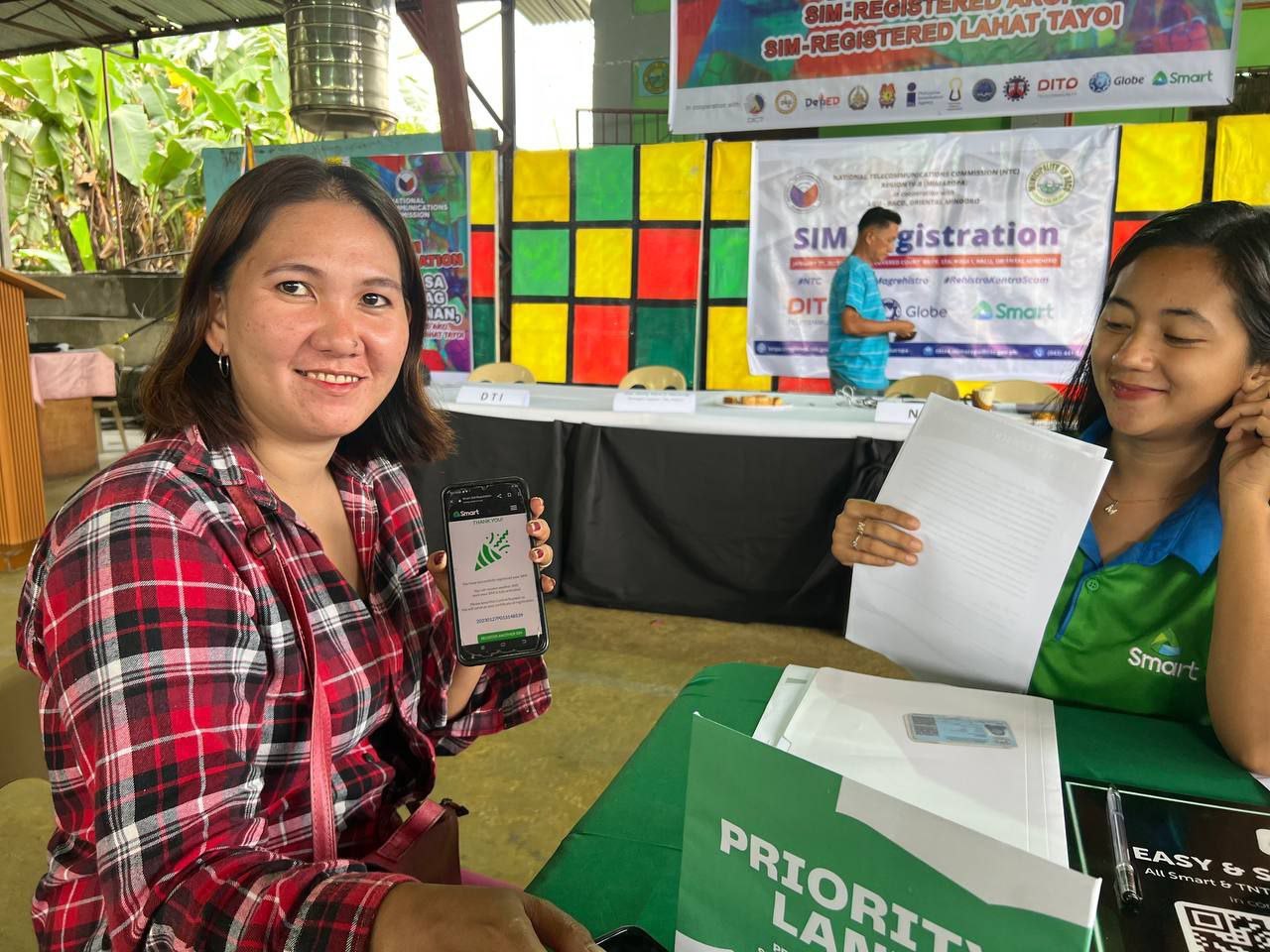 WATCH: TECHSABADO and 'TODAY IS TUESDAY' LIVESTREAM on YOUTUBE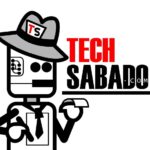 by TechSabado.com editors