CRYPTOCURRENCY | PH in Top 10 list for global crypto owners
Cryptocurrency is one of the fastest growing industries on the planet, from what once was simply a form of electronic cash, to a global financial revolution.
A new global study from CoinJournal revealed the countries that have had the most success in the cryptocurrency industry looking at factors including the number of owners, crypto gains and number of companies and start-ups.
The United States had by far the largest number of crypto owners, with over 46 million active traders of cryptocurrency in the country as of 2021. There was a total of 13.74% of the US population involved in crypto.
Vietnam came in second place for the highest number of crypto owners by country, with over 20 million active traders of cryptocurrency in 2021. There was also a higher percentage of the population involved in crypto than in the US (20.27%).
Pakistan ranked in third place for the countries with the highest number of cryptocurrency owners, with almost 26.5 million active traders in the country. Pakistan had a lower percentage of the population involved in crypto than Vietnam and the US (11.5%).
The Philippines was ranked number 8 in the list with more than 6.98 million active traders, which is 6.13 percent of the 133 million population, as of 2021. PH traders have a high "crypto owner score" of 9.27.
Countries saw a considerable increase in crypto gains last year with the US experiencing a 476% increase in gains while the UK and Germany had increases of 431% and 423% respectively.
The USA has the most crypto companies at over 4,600, however, the tiny island of Singapore comes in 2nd with 643.
Estonia has the 3rd most crypto startups in the world, behind the US and UK, with 406.
WATCH: TECHSABADO and 'TODAY IS TUESDAY' LIVESTREAM on YOUTUBE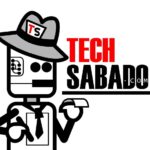 by TechSabado.com editors