SURVEY SAYS! | Filipinos actively engage in 'woke' culture to amplify social issues
Businesses are urged to consider consumer preferences influenced by 'woke' and 'cancel' culture in brand marketing.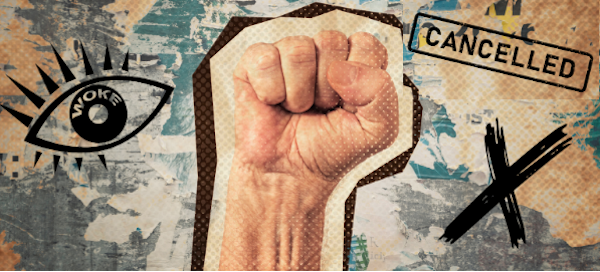 Filipinos are stepping up in the era of digital activism. According to the study produced by data analytics firm Agile Data Solutions, 64% of Filipinos are engaging in 'woke' discussions primarily "to ignite conversations and awareness about social issues," and 43% are engaging in 'cancel' culture-contents "to hold individuals or organizations accountable for their actions or statements."
The study was rolled out online in May 2023 to 600 Filipino participants aged 18 and above using the Hustle PH app.
Four out of 10 Filipinos expressed that these kinds of content heightened their levels of political engagement, encompassing activities such as activism, voting in elections, and engaging in campaign efforts.
The study also found that 30% identified women's empowerment as the most critical issue to discuss online, 26% pointed to live-in relationships, and 24% highlighted LGBTQIA+ rights as equally essential topics of online discourse.
"The study reveals that even though most FIlipinos may be confused by current 'woke jargon', they actively take a progressive stand on women empowerment, LGBTQ rights and environmental protection" said Jason Gaguan, founder of Agile Data Solutions.
"The broad range of topics also suggests a community that values diverse perspectives and is actively seeking to broaden its understanding of various lifestyle choices," he added.
On Market Behavior and Preference
The influence of these cultures is also evident in the respondents' buying patterns as consumers increasingly prioritize aligning brands' values with their own. More than half of Filipinos — 57% — said 'woke' culture made them "put more emphasis on how goods and services are being marketed or promoted," and 55% said the same due to being exposed to 'cancel' culture.
"Consumers are increasingly becoming conscious of a brand's values and integrity, and they are willing to make purchasing decisions based on these factors," Gaguan said.
Additionally, 51% of those surveyed said 'woke' content made them "more focused on who's selling the goods and services rather than the actual products. The same goes for 52% of the respondents.
The survey also reveals 44% are "more likely to support brands that share my values or promote social justice." In comparison, 30% reported avoiding purchasing from companies that had been "canceled" due to offensive or harmful behavior.
In response to these findings, Gaguan said, "Businesses and organizations should recognize these changing societal norms to better align their marketing efforts to stay relevant and connected to their consumers."
The poll finds that Facebook, the most popular social media platform in the Philippines, is also the choice of 81% of participants as a platform for these kinds of discussions. The remaining percentage is split evenly between those who prefer using the short-form video app TikTok and those who favor traditional in-person discussions.
While Facebook remains dominant in the sphere of public conversation, Gaguan said, "TikTok has taken an emerging role of shaping public opinion" and that the data highlights "the enduring value of face-to-face communication."
"Whatever trends may come in social media, its overarching objective remains to promote social awareness and ensure accountability," he added.
Agile Data Solutions, through its cutting-edge data-gathering platform, Hustle PH, remains dedicated to exploring and analyzing cultural trends to help businesses and individuals make informed decisions.
WATCH: TECHSABADO and 'TODAY IS TUESDAY' LIVESTREAM on YOUTUBE
PLEASE LIKE our FACEBOOK PAGE and SUBSCRIBE to OUR YOUTUBE CHANNEL.
WATCH OUR OTHER YOUTUBE CHANNELS:
PLEASE LIKE our FACEBOOK PAGE and SUBSCRIBE to OUR YOUTUBE CHANNEL.
autoceremony >> experimental sound, synths, retro tech, shortwave

RACKET MUSIC GROUP >> alternative manila

GiZMO MiZMO >> toys and collectibles

PLEASE LIKE our FACEBOOK PAGE and SUBSCRIBE to OUR YOUTUBE CHANNEL.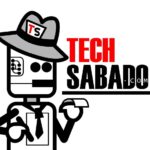 by TechSabado.com editors