COMMUNITY | Western Union, Department of Migrant Workers sign MoU in support of OFWs
MoU enhances collaboration to increase knowledge of, and access to, financial and other services for Filipino workers abroad.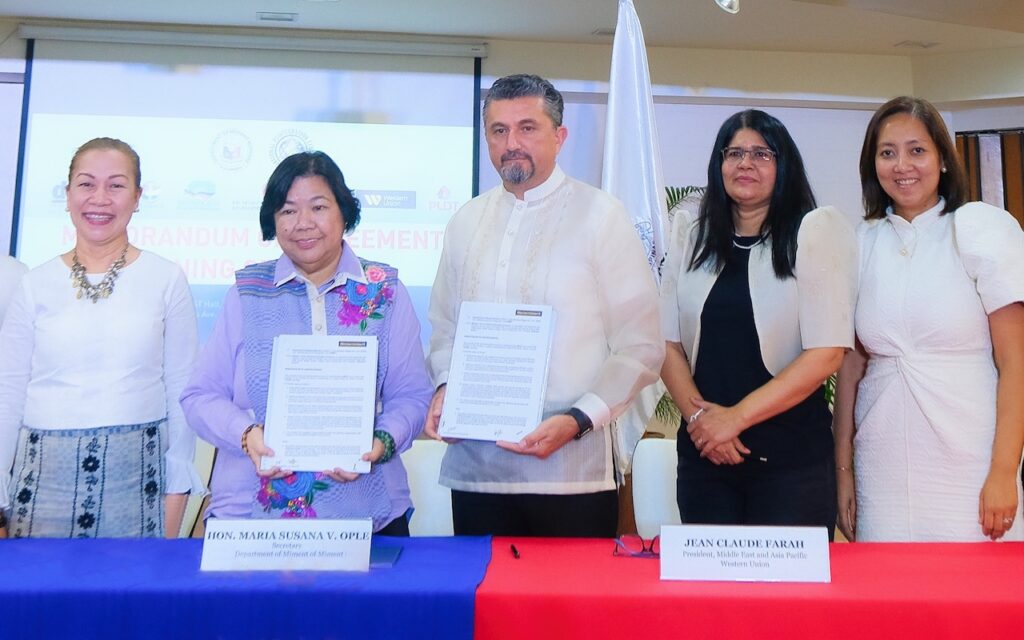 Western Union and the Department of Migrant Workers (DMW) today announced that they have signed a Memorandum of Understanding (MoU) to support the international remittance needs of Overseas Filipino Workers. The MoU bolsters Western Union's relationship with the DMW, while demonstrating its commitment to the country and supporting the financial needs of Filipinos worldwide.
The MoU reaffirms Western Union's role to enable Filipino workers to send money home to their loved ones through its global money movement network. In the Philippines, the two entities will work together to enhance knowledge of – and access to – financial services for Filipino workers through joint financial literacy programs and other campaigns. Western Union will also support the DMW in advocacy such as anti-human trafficking and anti-illegal recruitment programs.
"I am excited and humbled to have signed this important MoU with the Department of Migrant Workers. It stands firmly at the center of Western Union's strategy to support Overseas Filipino Workers," said Jean Claude Farah, president of Middle East and Asia Pacific at Western Union.
"This week is particularly special because our signing coincides with National Migrant Workers' Week. It also leads into the Philippines' 125th Independence Day next week – a momentous occasion for the country and its citizens around the world. Today, over 10 million Filipinos live and work abroad, contributing to global economies as well as their own. They are the country's modern-day heroes. We are proud of the role we play in connecting them to their families. I am confident that our collaboration with the DMW will be instrumental in our combined journey of enabling accessible financial services for all," said Farah.
Creating seamless remittance journeys for one of the largest receive markets in the world
World Bank data shows that the Philippines is the fourth-largest remittance-receiving country globally, with Filipinos sending $38 million in remittances home in the last year alone. The highest number of diaspora currently reside in the United States of America, Canada, Singapore, the United Kingdom, Japan and the Middle East.
"We appreciate the partnership with Western Union, a long-time partner, especially in the area of remittances," said Susan Ople, Secretary of Migrant Workers at the Philippines Department of Migrant Workers, as she underscored the importance of partnerships. "We want our Overseas Filipino Workers to come back home with excitement in their hearts on what the future holds for them and their families, through meaningful partnerships across the government bureaucracy and with NGOs and private companies serving as their mentors and cheerleaders. With your help, OFWs will not have to travel alone. They will have coaches and mentors to support them in all the stages of their journey."
The Department of Migrant Workers is the exclusive home of Overseas Filipino Workers and their families in government. It is mandated to protect their rights and welfare. It is also tasked to develop and implement a full-cycle national reintegration program which shall be embedded in all stages of migration, from pre-deployment, on-site during employment, and upon return.
Western Union, which has been operating in the country for over three decades, began its relationship with the DMW over 20 years ago. It is the only money transfer operator with a physical presence for Filipino workers at the Department's main site in Manila. The MoU will also enable both entities to explore the possibility of expanding Western Union's presence to DMW sites across the country, with the intention of further extending financial and other related services to Overseas Filipino Workers and their families.
WATCH: TECHSABADO and 'TODAY IS TUESDAY' LIVESTREAM on YOUTUBE
PLEASE LIKE our FACEBOOK PAGE and SUBSCRIBE to OUR YOUTUBE CHANNEL.
WATCH OUR OTHER YOUTUBE CHANNELS:
PLEASE LIKE our FACEBOOK PAGE and SUBSCRIBE to OUR YOUTUBE CHANNEL.
autoceremony >> experimental sound, synths, retro tech, shortwave

RACKET MUSIC GROUP >> alternative manila

GiZMO MiZMO >> toys and collectibles

PLEASE LIKE our FACEBOOK PAGE and SUBSCRIBE to OUR YOUTUBE CHANNEL.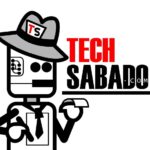 by TechSabado.com editors