FINANCE | BPI, Digital Pilipinas launch 'TrustTech movement' for a more cyber secure nation
The TrustTech Conference touched on the challenges and concerns surrounding trust in an increasingly digital world.
The Bank of the Philippine Islands (BPI) is serious in its commitment to improve the nation's cybersecurity as it spearheads, together with Digital Pilipinas, the TrustTech movement, a whole-of-society campaign that aims to build confidence among individuals and businesses in the Philippine digital realm.
The movement kicked off through its first-event, the TrustTech Conference: Emerging Trends in Cybersecurity and Consumer Protection, held on July 28 at Shangri-La The Fort, BGC, in Taguig City.
"We must build confidence and foster trustworthy relationships among all stakeholders in the digital realm. TrustTech provides us with an opportunity to reimagine the way we operate and interact in our digital ecosystems," said BPI President and CEO TG Limcaoco. "By leveraging the latest technologies, embracing robust security measures, and prioritizing consumer protection, we can create an environment that instills trust, encourages innovation, and promotes sustainable growth."
Digital Pilipinas Convenor Amor Maclang and BPI President and CEO TG Limcaoco lead the ceremonial signing of BPI as the TrustTech Convenor of Digital Pilipinas.
The TrustTech Conference touched on the challenges and concerns surrounding trust in an increasingly digital world. It featured speakers from the Global Fintech Institute (GFI), namely David Lee, Professor at the Singapore University of Social Sciences and Vice President of the Economic Society of Singapore; and Chia Hock Lai, Co-founder of GFI and Founding President of the Singapore Fintech Association. Panel discussions from the government, foreign representatives, and private sector were also held.
"Today, Digital Pilipinas together with our convenors, industry champions, sectoral and dialogue partners, break ground to the TrustTech platform — a critical pillar for fostering positive and lasting relationships between consumers, regulators, legacy brands, startups, investors and academe in the tech industry," said Digital Pilipinas convenor Amor Maclang. "In response to the President's thrust to curb money crimes which he mentioned as one of his priority legislations, the birth of TrustTech and through capacity-building multilateral and cross-border partnerships and resource sharing workstreams with the support of the national government, we look forward in building a digital lifestyle that is safe for everyone."
According to the BSP, digital payments accounted for 42% of the total retail payments made in 2022. Dialogues like the TrustTech conference provides a platform to share the best practices and policies that aim to deter cybercriminals. TrustTech advocates fostering a whole-of-nation approach to cyber scams, educating the public about cyber threats, and putting policies in place for business and consumer protection. Through this, businesses and consumers will be empowered to have confidence in digital technology.
For its part, BPI believes that cybersecurity is very important in its digitalization journey to ensure a safe, seamless, and secure customer experience. The bank continues to invest in technology, improve processes, and train employees to promote privacy and cybersecurity. The bank also invests in educating its clients about the latest schemes through information campaigns in partnership with the government, media, and industry organizations.
WATCH: TECHSABADO and 'TODAY IS TUESDAY' LIVESTREAM on YOUTUBE
WATCH OUR OTHER YOUTUBE CHANNELS:
PLEASE LIKE our FACEBOOK PAGE and SUBSCRIBE to OUR YOUTUBE CHANNEL.
autoceremony >> experimental sound, synths, retro tech, shortwave

RACKET MUSIC GROUP >> alternative manila

GiZMO MiZMO >> toys and collectibles

PLEASE LIKE our FACEBOOK PAGE and SUBSCRIBE to OUR YOUTUBE CHANNEL.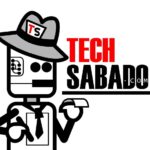 by TechSabado.com editors