GADGETS | Logitech MX Anywhere 3S unleashes productivity on the go
Work on any surface including glass, up to 70 days of power on a full charge.
In today's age of miniaturization and mobility – wherein every gadget must be made smaller but meet the demand for more speed, efficiency, power, less weight, and better mobility – one new office accessory is bound to make heads turn.
Introducing the Logitech MX Anywhere 3S, crafted to redefine your workspace efficiency. The MX Anywhere 3S is poised to transform the way you work, create, and conquer tasks, no matter where your work takes you.
The MX Anywhere 3S will delight you with its exceptional battery life that will keep you working without interruption. With up to 70 days of power on a full charge and the ability to last up to 3 hours with just 1 minute of charging, you can bid farewell to the anxiety of running out of battery during crucial tasks. The USB-C quick charging feature also means you can charge while you work, ensuring you never miss a beat.
The MX Anywhere 3S introduces "Quiet Click" – so you can stay in your flow and master any project with fewer distractions and more focus. The Quiet Click buttons offer a soft, satisfying click feel – but with less click noise. You'll get the same performance, precision, and reliability you've come to expect from Logitech.
The MX Anywhere 3S also comes equipped with an exceptional 8K DPI any-surface tracking capability – even on glass — which means you can work seamlessly on your desk, at the cafe, or even on the couch. High DPI tracking also means you can cover more ground with subtle movements – perfectly suited for work on the go or in small spaces ensuring that every nuanced movement translates into precise, responsive actions with less effort. This mouse guarantees optimal control for all your work-related activities.
Introducing MagSpeed scroll wheel: Logitech's fastest, quietest, and most precise scrolling experience ever. Scroll through 1,000 lines per second with hyper-fast mode which is up to 90% faster while Ratchet mode is 87% more accurate so you can truly stop on a pixel.
Engineered to conquer any IT challenges, the MX Anywhere 3S comes with the Logi Bolt technology, which is already fully encrypted. It is fully FIPS compliant and now also uses the new Logitech Bolt proprietary dongle instead of the Unifying Receiver. There are two ways to connect – via the Logi Bolt USB receiver, which ensures secure and high-performance connections, and through the versatile Bluetooth Low Energy. These connection options offer flexibility for users, plus better reliability and IT security.
Unleash seamless connectivity with multi-device support and cross-OS compatibility. Pair your MX Anywhere 3S with Logi Options+ app to work on multiple computers and cross-OS with the Flow feature. Simply connect your computers and move the cursor to the edge of the screen to work across them. Your mouse flows with you, not only across computers but between Windows and macOS operating systems. Effortlessly transfer text, images, and files – just copy it in one and paste it on another file, all while your mouse adapts to your workflow.
Using Logitech's proprietary software, you can reprogram most of the buttons, create macros, and assign a button to allow simple gesture controls.
The term "anywhere" wasn't put thoughtlessly in the new product's name.
The mouse's impressive build quality and comfortable compact shape make it very portable and easy to slide into bags or laptop cases – so you can take it anywhere. With its smooth pebble shape, it can also slide easily into your pocket, if you need to move in a hurry.
Logitech's commitment to sustainability is also reflected in the design of the MX Anywhere 3S which is certified carbon neutral. This means the product itself and its packaging have zero carbon impact due to Logitech's investment in carbon removal and off-setting.
MX Anywhere 3S gives a second life to the end-of-life plastic from old consumer electronics incorporating certified post-consumer recycled plastic in its construction. Its packaging comes from FSC certified forest. By purchasing this product, you support the responsible management of the world's forests.
So, if you are in the market for a travel mouse that lets you work comfortably anywhere that your work brings you to, then the new MX Anywhere 3S wireless mouse could surely provide you with a perfectly crafted, full-size silhouette gadget that fits perfectly in your palm and offers easy access control.
WATCH: TECHSABADO and 'TODAY IS TUESDAY' LIVESTREAM on YOUTUBE
WATCH OUR OTHER YOUTUBE CHANNELS:
PLEASE LIKE our FACEBOOK PAGE and SUBSCRIBE to OUR YOUTUBE CHANNEL.
autoceremony >> experimental sound, synths, retro tech, shortwave

RACKET MUSIC GROUP >> alternative manila

GiZMO MiZMO >> toys and collectibles

PLEASE LIKE our FACEBOOK PAGE and SUBSCRIBE to OUR YOUTUBE CHANNEL.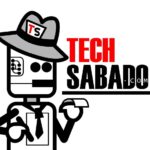 by TechSabado.com editors