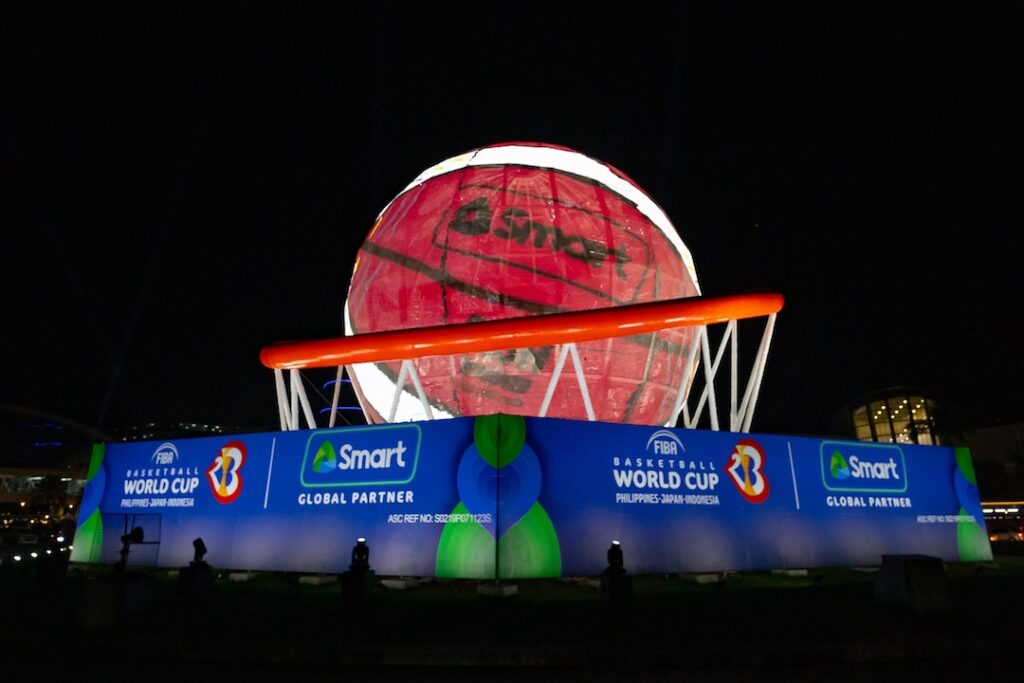 After turning the SM Mall of Asia (MOA) Ball into a giant basketball with a hoop to the delight of basketball fans, mobile services provider and FIBA global partner Smart Communications, Inc. (Smart) has scored a 'Best Outdoor Ad' recognition from Bestads, the world's best global ad industry website.
Bestads picks the best advertisements in every medium each week from submissions all over the world, as judged by a top creative director or team.
Smart unveiled the MOA Ball last Aug. 15 to drum up the excitement for the world's biggest basketball tournament, signifying not only the country's participation as one of the hosts of this historic event but also as a nation with an unmatched passion for basketball.
Captivating outdoor execution
Smart's MOA Ball was handpicked for Best Outdoor Ad by guest judge Todd Mackie, Partner and Chief Creative Officer at Broken Heart Love Affair -Toronto.
"What an amazing transformation of a famous landmark into a super captivating outdoor execution. Adding the basket around the ball takes this to the next level. Super cool," said Mackie.
Measuring 1.5 meters in diameter inside a ring with 111 meters in circumference, the MOA Ball was a collaboration of Smart with creative agency Gigil as well as media agency Metropolis and production partner UpRising.
A total of 248 workers, including site workers, engineers, safety officers, and designers, among others, put up the massive installation in time for the tournament tip-off.
A tribute Filipinos can be proud of
"We share this Bestads recognition with all our teams and partner agencies that made the MOA Ball a basketball tribute that all Filipinos can be proud of. As FIBA global partner, we pulled out all the stops in making the world's biggest basketball tournament a memorable and meaningful experience for everyone," said Lloyd Manaloto, first vice president and head of Smart Prepaid Marketing.
The Philippines' fastest and best mobile network
This is the second BestAds recognition of Smart this year. Last May, the body recognized the viral SIM Registration campaign of Smart's value mobile brand TNT as Best TV material.
Basketball fans can look forward to more epic experiences as FIBA and Smart have renewed their global partnership until after the FIBA Basketball World Cup 2027 in Qatar.
The four-year extension comes off the back of the excellent cooperation between both parties, as well as Smart's stellar promotional work for the FIBA Basketball World Cup 2023 powered by the Philippines' fastest and best mobile network, as cited by global network analytics firm Ookla for three consecutive reporting periods.
WATCH: TECHSABADO and 'TODAY IS TUESDAY' LIVESTREAM on YOUTUBE
WATCH OUR OTHER YOUTUBE CHANNELS:
PLEASE LIKE our FACEBOOK PAGE and SUBSCRIBE to OUR YOUTUBE CHANNEL.
autoceremony >> experimental sound, synths, retro tech, shortwave

RACKET MUSIC GROUP >> alternative manila

GiZMO MiZMO >> toys and collectibles

PLEASE LIKE our FACEBOOK PAGE and SUBSCRIBE to OUR YOUTUBE CHANNEL.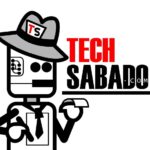 by TechSabado.com editors