TELECOM | Smart leads in 5G data roaming destinations
Customers with Smart 5G SIMs and 5G-capable devices can enjoy live 5G roaming services in 81 destinations with 140 partners worldwide.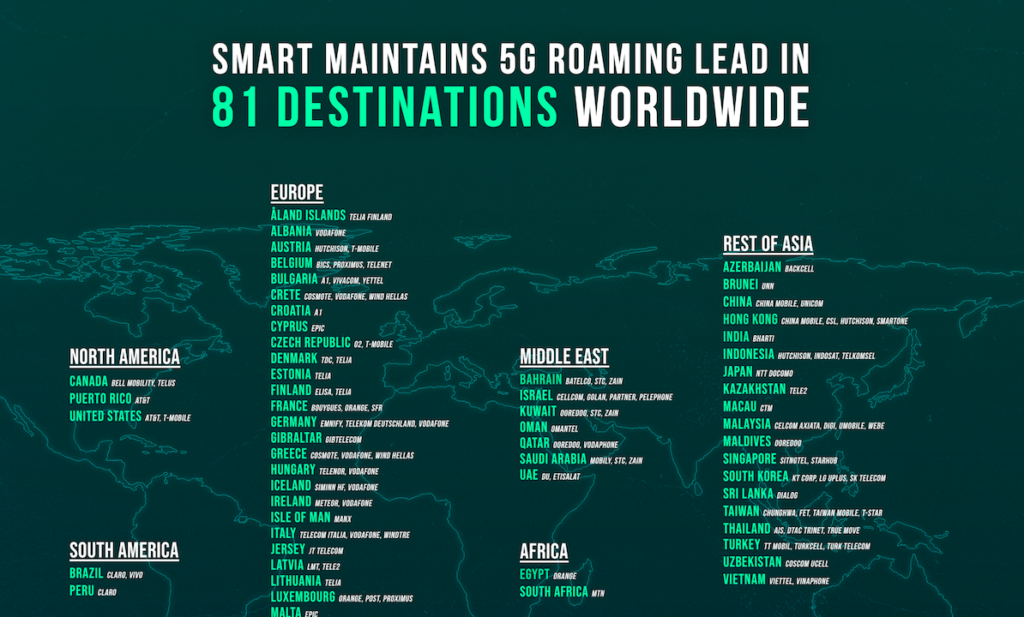 PLDT wireless unit Smart Communications continues to lead in 5G data roaming, serving customers in 81 destinations through its partnerships with 140 key operators around the world.
"As we expand our 5G roaming coverage through strong partnerships with key telco partners around the world, we hope to empower our global customers with fast 5G data roaming speeds from islands to cities, allowing them access to technology when it matters the most," said Mitch Locsin, PLDT and Smart first vice president and head of Enterprise and International Business Groups.
Customers with Smart 5G SIMs and 5G-capable devices can enjoy live 5G roaming services in Aland Island, Albania, Australia, Austria, Azerbaijan, Bahrain, Belgium, Brazil, Brunei, Bulgaria, Canada, China, Crete, Croatia, Cyprus, Czech Republic, Denmark, Egypt, Estonia, Finland, France, Germany, Gibraltar, Greece, Guam, Hong Kong, Hungary, Iceland, India, Indonesia, Ireland, Isle of Man, Israel, Italy, Japan, Jersey, Kazakhstan, Kuwait, Latvia, Lithuania, Luxembourg, Macau, Malaysia, Maldives, Malta, Monaco, Netherlands, New Zealand, Northern Ireland, Northern Marianas, Norway, Oman, Peru, Poland, Portugal, Puerto Rico, Qatar, Romania, Russia, Saudi Arabia, Scotland, Singapore, Slovakia, Slovenia, South Africa, South Korea, Spain, Sri Lanka, Sweden, Switzerland, Taiwan, Thailand, Turkey, United Arab Emirates, United Kingdom, the United States of America, US Virgin Islands, Uzbekistan, the Vatican, Vietnam, and Wales.
To subscribe, customers abroad simply need to open gigaroam.smart.com.ph using their mobile browser, to choose the data plans that would best suit their roaming needs.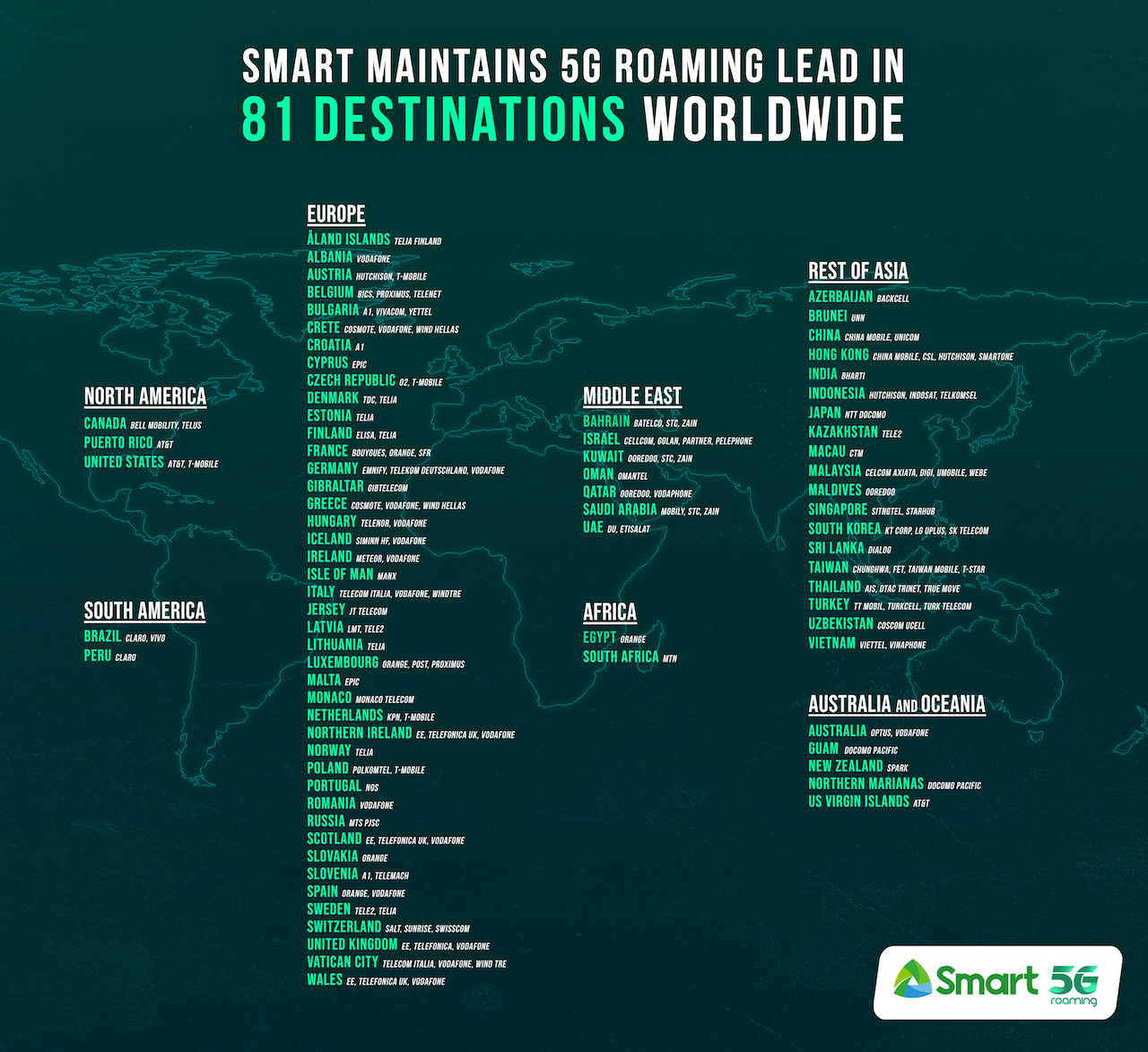 Strongest network for 5G in PH
In the Philippines, the PLDT Group has further expanded its total fiber footprint to over 1.1 million kilometers, consisting of over 231,000 kilometers of international fiber and over 885,000 kilometers of domestic fiber as of end-June 2023. This fiber infrastructure supports Smart's mobile network, which covers around 97% of the population with 3G, 4G/LTE, and 5G.
Smart has also made it easy and hassle-free for tourists who have 5G SIMs and 5G-capable devices to connect to Smart's 5G network when they visit the country. "As the economy recovers from the effects of the pandemic, we want to make sure that international tourists can seamlessly connect to the Philippines' fastest Smart mobile network when they use their 5G SIMs of our partner telcos whenever they visit the country, and use our network for their work, entertainment, and other connectivity needs," said Joshua Montecillo, AVP and Head, Wireless Product Management of Enterprise Business.
Providing enhanced connectivity to roamers and tourists alike underscores PLDT's aspirational multi-year transformation, with elevating customer experience as one of the key priorities, as well as contributes to the Group's endeavors to provide connectivity to all, and to anchor initiatives on the United Nations Sustainable Development Goals (UNSDG) particularly on SDG No. 9 – Industry, Innovation, and Infrastructure.
WATCH: TECHSABADO and 'TODAY IS TUESDAY' LIVESTREAM on YOUTUBE
WATCH OUR OTHER YOUTUBE CHANNELS:
PLEASE LIKE our FACEBOOK PAGE and SUBSCRIBE to OUR YOUTUBE CHANNEL.
autoceremony >> experimental sound, synths, retro tech, shortwave

RACKET MUSIC GROUP >> alternative manila

GiZMO MiZMO >> toys and collectibles

PLEASE LIKE our FACEBOOK PAGE and SUBSCRIBE to OUR YOUTUBE CHANNEL.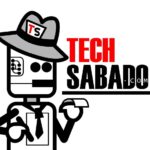 by TechSabado.com editors