TECH NEWS | PH needs to focus on blockchain education
DICT teams up with crypto analyst and educator Arlone Abello to boost blockchain education in the country.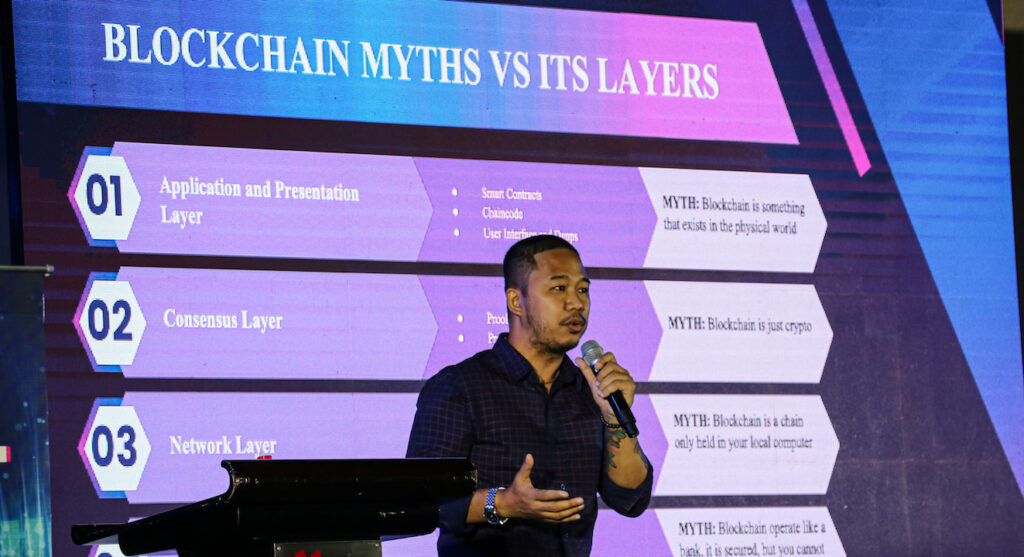 Blockchain education should be the Philippines' focus for now as its regulatory landscape remains in a nascent stage, according to Arlone Abello, crypto market analyst, educator, and chief executive of Global Miranda Miner Group (GMMG), as he spoke about the fundamentals of blockchain with hundreds of students from different universities during the Philippine Blockchain Week's "Block Bytes: Blockchain 101 for Students" session organized by the Department of Information and Communications Technology (DICT).
"I think it's education which should be one of the areas that we need to focus [on]," Abello said. "From regulatory clarity and obviously gaming, I would say from a Philippines perspective, we're yet to adapt to that. We're still following that US discussion on SEC regulatory issues, particularly for exchanges. Not necessarily copying or mirroring, but we're obviously observing and waiting for it to kind of unfold."
In his resource speech, Abello explained the core principles of blockchain and the five layers of the technology: Presentation, Consensus, Network, Data, and Hardware Infrastructure, providing the students with a dissected discussion and a clearer perspective of blockchain. He also touched on the common misconceptions surrounding the technology, such as that it is a tangible asset, solely focused on cryptocurrency, confined to computer systems, functions like a traditional bank, or exists in the physical realm.
"Misconceptions can hold us back from harnessing the true potential of blockchain technology. By dispelling myths and embracing accurate knowledge, we can unlock a world of possibilities of blockchain and drive innovation in various industries," Abello said.
Abello also known as Coach Miranda Miner founded the Web3 learning platforms Elite University and FEASTGold to share valuable trading techniques, expert advice, and the latest news in the crypto world with more Filipinos. In 2022, his firm GMMG also launched "CrypTalk: University Caravan," a free educational initiative that aims to equip students with basic knowledge of blockchain technology. The team has already visited 12 Philippine universities and recently engaged with students and faculty members of the Junior Confederation of Finance Associations (JCFA) and the National University's (NU's) Finance Executives.
"Blockchain is something I encourage all of you, young people, to get to know. It's something I would like to oversimplify just because people have fear of what blockchain is, simply because it appears to be hard to comprehend," Abello said.
The universities that participated in the full house session included Mapua University, Polytechnic University of the Philippines, De La Salle University, Our Lady of Fatima University, University of Batangas, and AMA Computer Learning Center. Students had the chance to engage in interactive discussions, ask questions, and explore practical applications of blockchain in various industries.
DICT Industry Development Bureau Director Emmy Lou Delfin delivered the closing message, urging students to recognize the immense potential that emerging technologies, like blockchain, offer.
"The world is evolving at an unprecedented pace, and it is your generation that will shape the destiny of our nation. Blockchain is not just a buzzword; it is a powerful tool that can revolutionize industries, enhance transparency, and drive innovation," Delfin said.
Other speakers of the afternoon session were Marian Abegail Elinon, partnership director of Coins.ph; Christopher Star, co-founder of ATT3ND and Web3 PH; Rebecah Dausen, Ecosystem Developer at XDC Network; Atty. Nathan Marasigan, general counsel of Yield Guild Games Pilipinas, and a panel discussion with Kristian Quirapas of Web3 Philippines, Jenna Ilao and Phee Tejada of YGG Pilipinas, and Joma Garcia of Coins.ph.
Despite the bear market, Abello stated that he expects to see more and more students taking an interest in the real-world implementations of blockchain beyond cryptocurrencies. Moreover, universities and colleges looking to incorporate GMMG's free blockchain and cryptocurrency courses into their educational programs can send their inquiry through their official website, www.globalmirandaminer.com.
WATCH: TECHSABADO and 'TODAY IS TUESDAY' LIVESTREAM on YOUTUBE
WATCH OUR OTHER YOUTUBE CHANNELS:
PLEASE LIKE our FACEBOOK PAGE and SUBSCRIBE to OUR YOUTUBE CHANNEL.
autoceremony >> experimental sound, synths, retro tech, shortwave

RACKET MUSIC GROUP >> alternative manila

GiZMO MiZMO >> toys and collectibles

PLEASE LIKE our FACEBOOK PAGE and SUBSCRIBE to OUR YOUTUBE CHANNEL.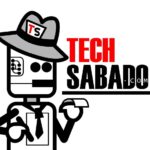 by TechSabado.com editors