BUSINESS | CHINT drives the way in the construction of complex data centers, carbon-neutral solutions
CHINT offers ready solutions for building complex data centers that meet the massive energy demands of hyperscale data centers.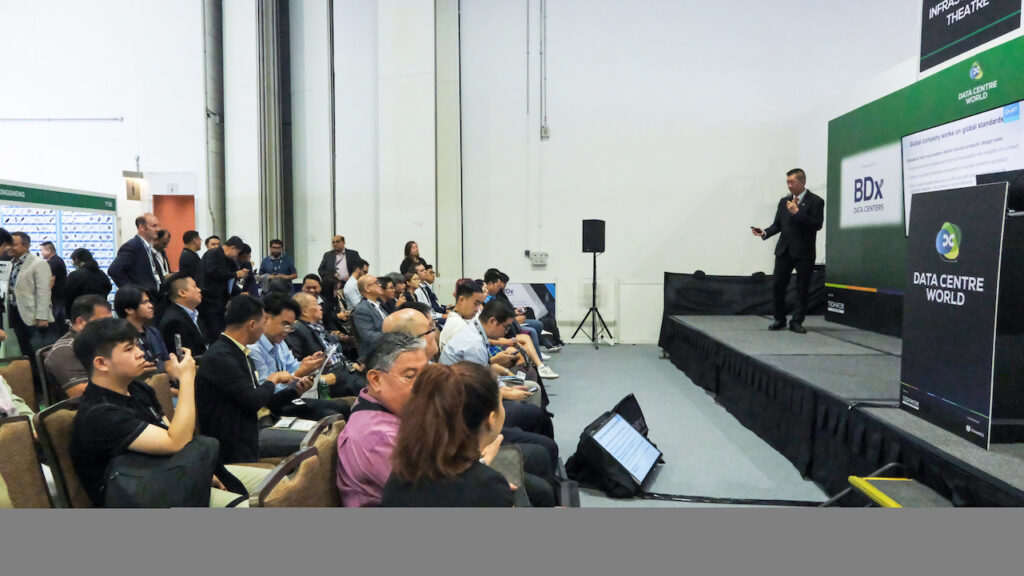 The growing use of artificial intelligence, machine learning, and other data-intensive technologies in data centers have made efficiency more important than ever, especially as the demand for computing power increases exponentially. According to Arizton, the Philippines data center market is growing rapidly, driven by the increasing adoption of cloud computing, digital transformation, and digital connectivity. The shift of businesses' workloads to the cloud is a major factor in this growth. In recent years, Manila has become a popular location for data center operators, accounting for over 75% of the country's current power capacity.
This surge in demand has created an urgent need for expertise, experience, and supply in the region to provide reliable data center solutions that meet the requirements of next-generation data center construction. CHINT, a global leader in smart energy solutions, offers ready solutions for building complex data centers that meet the massive energy demands of hyperscale data centers while also reducing waste materials and pollution and complying with regulations.
At the Data Center World Asia 2023 this year, CHINT demonstrated to their customers the capabilities of their data center solutions that are designed to meet the power distribution needs of hyperscale data centers. One of these solutions included the EnergiX-P40, a Power Distribution Unit (PDU) certified under the IEC-61439 type test. With up to 144 outgoing circuits, the circuit breakers in the EnergiX-P40 can be replaced without the need to power down the entire PDU. This is important for data centers and other critical infrastructures where downtime is unacceptable, even during maintenance or repair. This can also help to improve the availability and uptime of data centers and other critical applications.
In addition, CHINT's data center solutions are particularly well-suited for use in the Philippines, which is prone to natural disasters and thus unavailable power supply. CHINT's EnergiX-P40, certified under the IEC60068 seismic test, is designed to withstand natural disasters such as earthquakes and typhoons. This reduces the risk of data center downtime and disruptions. Along with this, substations also play an important part as they lower the electricity voltage from the grid and provide backup power in case of outages. CHINT's prefabricated substations, which can also include lithium battery systems, are shipped to the data center site for easy onsite integration with fire protection systems, ultimately reducing material waste.
With over 35 years of global experience and a team of top engineers and research scientists spanning over 140+ countries and regions, CHINT is at the forefront of driving change in the data center industry. In the Philippines, CHINT has been supporting many data center construction projects, including one of the largest hyperscale data centers in the country.
"Data centers are critical infrastructure, and data center owners must address the complexity of data center construction at the onset of each project if they want to build them to the highest standards, and with government regulations and scalability in mind," said Er. Lim Say Leong, IEC Ambassador (2018 – 2021) and technical director of Asia Pacific, CHINT Global and Sunlight Electrical. The construction will require careful planning and design. Engineers working on the project must have the expertise to consider all the factors involved, such as ways to optimize the design of the data center and select the most cost-effective materials with high quality and construction methods. In addition, the use of prefabricated substations can also significantly reduce the time it takes to construct a data center, improve the quality of construction, and are definitely more cost-effective than traditional construction methods, especially for hyperscale data centers."      
     
At Data Center World Asia 2023, Er. Lim discussed the interconnectedness of data center infrastructure systems and how designing and operating them with network performance in mind can achieve the best results.
In a separate session, Benjamin Kho, the Regional Applications Marketing Manager of Asia Pacific, CHINT Global, Ngo Yun Fun, ENGIE SEA Engineering Manager, and Dr. Yong Rui Yuan from the Hydrogen and Fuel Cell Association of Singapore discussed the potential to transform the energy sector through the use of hydrogen and renewables, and against the backdrop of economic viability, environment benefits, and societal implications of harnessing renewables – fostering enthusiasm for the shift towards a low-carbon world.
The 10th CHINT International Marketing Forum (CIMF) simultaneously took place in Shanghai from October 10 to 14, wherein the company discussed the latest smart energy trends and their Carbon-Neutral journey. Themed "Empower a Boundless Energy World," the event gathered industry experts from across Asia to discuss. Among them were Nan Cunhui, Chairman of CHINT Group; Lily Zhang, President of CHINT Global; Prabhu Ramkumar, Vice President, Head of Sustainability of TÜV SÜD North Asia; Mattie Bekink, China Director of Economist Intelligence Corporate Network; Kenneth Jarrett, Senior Advisor of Albright Stonebridge Group (ASG). Paul Lee, Regional Applications Marketing Manager of Asia Pacific, CHINT Global, also conducted a live demonstration of the EnergiX-P40 at the Data World Centre Asia 2023 to participants of the CIMF.
As CHINT continues to increase their footprint in APAC through their rapid business expansion plans, the company already has a strong pipeline of projects where they will partner with more individuals, businesses and governments to reimagine smart energy solutions while reshaping their strategy in the smart energy sector so as to meet new and more complex demands.
WATCH: TECHSABADO and 'TODAY IS TUESDAY' LIVESTREAM on YOUTUBE
WATCH OUR OTHER YOUTUBE CHANNELS:
PLEASE LIKE our FACEBOOK PAGE and SUBSCRIBE to OUR YOUTUBE CHANNEL.
autoceremony >> experimental sound, synths, retro tech, shortwave

RACKET MUSIC GROUP >> alternative manila

GiZMO MiZMO >> toys and collectibles

PLEASE LIKE our FACEBOOK PAGE and SUBSCRIBE to OUR YOUTUBE CHANNEL.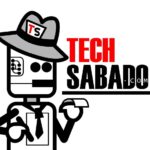 by TechSabado.com editors