E-SHOPPING | Black Friday fever sweeps Southeast Asia
Here are the key findings that unravel the intricacies of Southeast Asia's Black Friday code.
Black Friday has become a global phenomenon, and Southeast Asia is no exception. Milieu Insight, a renowned market research firm in the region, has conducted a comprehensive survey spanning Singapore, Vietnam, Philippines, Indonesia, Malaysia, and Thailand, unveiling insightful patterns in shopping habits during this retail spectacle.
Here are the key findings that unravel the intricacies of Southeast Asia's Black Friday code.
Southeast Asians wait for Black Friday
8 in 10 Southeast Asians plan to exercise patience, strategically waiting for Black Friday to fulfill their wish lists for the rest of the year. 63% across the region are willing to wait specifically for Black Friday to make higher-priced purchases, highest in Vietnam at 76%.
e-Wallets lead as most preferred
When it comes to payment preferences, e-wallets stand out as the predominant choice among Indonesians (65%), Malaysians (58%), and Thais (58%), surpassing the regional average of 50%. This underscores a prevailing regional inclination toward digital transactions. Subsequently, cash maintains a significant share at 43%, while cash follows at 32%.
Southeast Asians prefer online shopping
72% in the region prefer online shopping during Black Friday, showcasing a preference for the convenience and accessibility offered by digital platforms. Indonesia takes the lead with a whopping 94% favoring online shopping while Singapore follows closely behind at 81%, stressing the importance of e-commerce in the region.
Cashback/rebates driving purchase decisions
Key motivators driving purchase decisions include cashback/rebates (63%), early access deals (30%), and flash sales (53%). These factors underscore the evolving needs of Southeast Asian shoppers, who seek not only discounts but also additional perks that enhance their overall shopping experience.
Top shopping list
Fashion (65%), electronic gadgets (56%), and personal care products (56%) top the shopping list. This reveals the diverse interests and priorities of Southeast Asian consumers during Black Friday, ranging from personal style to the latest tech gadgets and self-care products.
Favored social media, shopping apps
When it comes to staying informed on Black Friday deals before the big day comes, social media (69%) and shopping/cashback apps (54%) play a pivotal role in keeping consumers informed about Black Friday deals. This reflects the profound influence of digital channels in shaping consumer behavior and driving awareness during this shopping bonanza.
These insights provide a roadmap for businesses looking to navigate the Black Friday landscape in the region, ensuring alignment with the preferences and expectations of Southeast Asian consumers during this annual shopping extravaganza.
WATCH: TECHSABADO and 'TODAY IS TUESDAY' LIVESTREAM on YOUTUBE
WATCH OUR OTHER YOUTUBE CHANNELS:
PLEASE LIKE our FACEBOOK PAGE and SUBSCRIBE to OUR YOUTUBE CHANNEL.
autoceremony >> experimental sound, synths, retro tech, shortwave

RACKET MUSIC GROUP >> alternative manila

GiZMO MiZMO >> toys and collectibles

PLEASE LIKE our FACEBOOK PAGE and SUBSCRIBE to OUR YOUTUBE CHANNEL.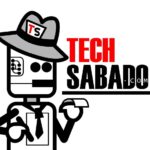 by TechSabado.com editors