GADGET REVIEW | ASUS Zenfone Max Pro (M1)
Asus has been penetrating the smartphone market in all price ranges with their Zenfone lineup, offering different models for different kinds of lifestyles.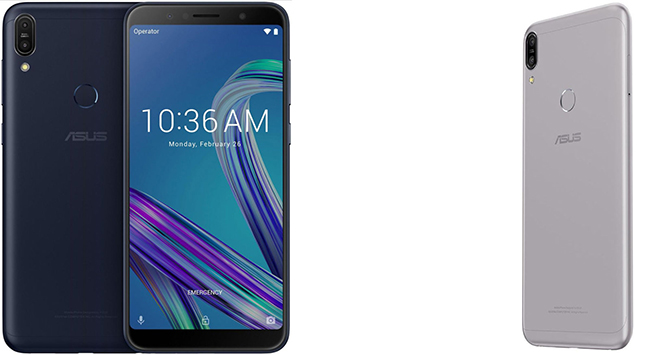 From the pages of The Manila Times
Asus has been penetrating the smartphone market in all price ranges with their Zenfone lineup, offering different models for different kinds of lifestyles. Notably, the Zenfone Max has been a smartphone known for having maximum uptime, allowing you to be always connected without having to hunt for a power source every few hours.
Here, we have the Zenfone Max Pro (M1). It was originally launched in India, but Asus is making this phone available here in the Philippines exclusively through online retailer Lazada, Lazada tagged at a seriously competitive price of P9,995.
Hardware specifications
What's in the box?
The unboxing experience is pretty straightforward with the contents being in their respective compartments. Everything inside are as follows: the Zenfone Max Pro (M1); paperwork, warranty, and stickers; charger and micro USB cable; earphones and replacement buds; SIM tray ejector; and a clear soft case.
The included earphones is decent, much like your typical stock earphones and it's very punchy on the bass, but the mid and high audio frequencies can sound messy and fatiguing with certain types of music. It's not as clean as we would have preferred. Nonetheless, it is comfortable to wear and the sound quality is decent enough as expected on a basic set of earphones.
Aesthetics
Asus kept the aesthetics of Zenfone Max Pro (M1) pretty basic, similar to other smartphones in the same price range. The simple minimalist design gives it a clean look and the phone feels pretty good on the hand with its aluminum frame. Weighing around 180 grams, it's a little heavy and thicker than the usual smartphones in its class. There is nothing special about it's overall aesthetics but we are fond of the minimalist and functional design.
It has dual cameras and a flash on the back, as well as a fingerprint scanner.
Display
This Zenfone model uses a vibrant 5.9-inch Full HD+ IPS display in the 18:9 aspect ratio. It is surprisingly color accurate and has a contrast ratio up to 1500:1. Unfortunately, the phone does not use Gorilla Glass for protection but the display itself is scratch-resistant.
Hardware
Powered by a Qualcomm Snapdragon 636 SoC, this smartphone is designed for photography and enhanced gaming. It boasts efficiency in battery consumption as well as fast LTE speeds with its Qualcomm Snapdragon X12 LTE modem that can provide up to 600mbps.
The device is packed with 32GB of internal storage, which is expandable up to 2TB with a microSD Card. It supports dual-SIM and the extended tray can use two nano-SIMs and a microSD card.
Do take note that even though you can use two LTE/4G SIMs at a time, only one can utilize LTE/4G and the other SIM will be limited to 3G.
Looking at the bottom, you will find the inclusion of a headphone jack and a micro-USB port.
The bottom firing speaker is surprisingly loud as it uses an NXP Smart amplfier and a five magnet speaker. But, it still lacks sound clarity. It gets distorted at maximum volume with certain types of audio playback.
Performance
The performance of this phone is pretty solid as it was able to handle anything thrown in it with it's 8-core CPU, Adreno 509 GPU and 3GB of LPDDR4 RAM.
The phone responds pretty well with multi-tasking. Within a week of use as a daily driver, there have not been any notable hiccups. We were able to run most of the games from Google Play Store like PUBG Mobile and Honkai Impact 3 without stuttering and heating up.
Asus is actually marketing this as a gaming phone here in the Philippines because of it's 5,000mAh battery capacity. Regrettably, the battery life is not as exceptional as we hoped because it only lasted a full day with our typical active use. We were constantly connected to LTE/4G (rarely on WiFi spots), we were always using social media and messaging apps, watching videos, some occasional gaming, and the Bluetooth was always on and paired to our smartwatch.
It usually ends the day with around 20-25% charge that can carry over the next morning but that's just about it. Hopefully a software update could optimize its power consumption.
Camera
The Max Pro (M1) uses a dual-camera setup at the back of the phone: a 13MP primary camera with f/2.2 aperture and a 5MP secondary camera for depth sensing. The front-facing camera on the other hand packs 8.0MP and has an f/2.0 aperture.
Here's some of our thoughts:
• The camera performs very well under excellent lighting like in broad daylight. It is able to capture quite a lot of detail and the colors pop out very well;
• Sadly, on low-light conditions, the auto-focus isn't as snappy and the shots aren't as impressive. The photos get fuzzy, and most of the time ends up with blur and loss of detail;
• The HDR effect is very subtle and gives some additional contrast to the colors;
• The depth of field mode works pretty well but most of the time we find it to be inconsistent on it's edge detection;
• The rear camera can record 4K videos but it only captures up to 30fps;
• The front-facing 8MP camera has an f/2.0 aperture and captures pretty decent selfies with enough lighting. We find the beautification feature to be a bit overwhelming and we prefer it to be set to "low", or just turned off completely;
• The depth of field effect of the front camera works pretty well but it also suffers the same problem with edge detection;
• The front camera is definitely not that impressive on low-light conditions but it is capable enough with enough patience.
Here are some of the sample photos taken with this phone: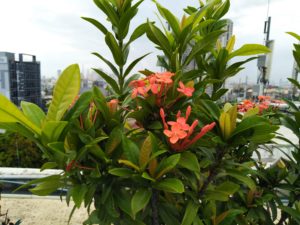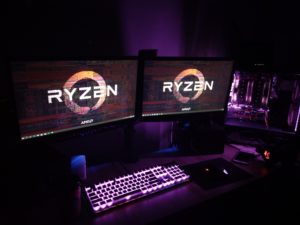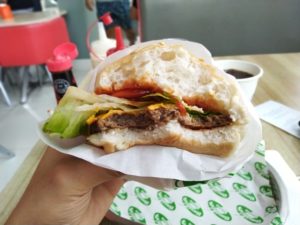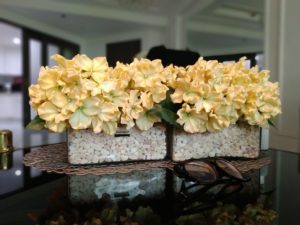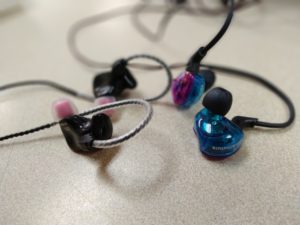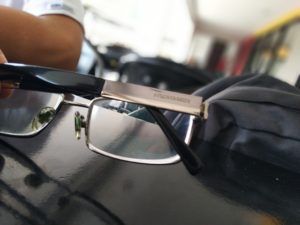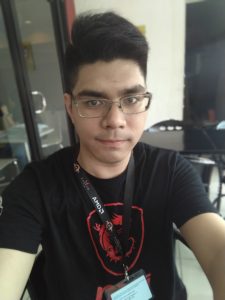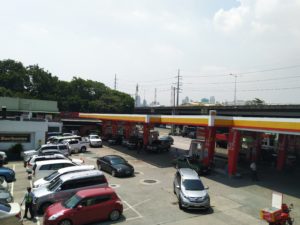 One downside that we noted is the layout of the camera controls. It's going to take a while for a seasoned mobile photographer to get used to it because it's not as intuitive as other camera apps, as the functions are hard to access because of it's layout. It would have been nice if they overhauled the camera app and used a different but more intuitive layout for some settings like the ISO and exposure settings instead of it being on a drop down menu.
Software
Asus chose to give up the ZenUI skin for the stock Android Oreo. It's really good to see the lack of bloatware as we're left with a snappy stock Android Oreo interface.
The Zenfone Max Pro (M)1 will have Android updates and support up to Android Q.
Biometric security features
Additionally, the Zenfone Max Pro (M1) has a face recognition unlock feature that is very useful aside from the fingerprint reader on the back of the phone. The face unlock is very snappy but we found it to be ineffective in certain low-light areas so it's also helpful to use it in combination with the fingerprint reader.
We found the face unlock feature inconvenient when you're trying to read notifications on your lock screen because it unlocks the phone right away.
Conclusion
For it's price range, the Asus Zenfone Max Pro M1 is definitely a powerhouse on it's own right, boasting long battery life and exceptional performance when it comes to gaming and daily use.
The camera could use some improvements but it's pretty decent for a mid-range phone. A mobile photographer can have a lot of creativity with it and produce good results with enough patience to actually get a hang of the camera controls and its behavior.
Pros:
• Decent screen size for gaming
• Great color accuracy
• Camera's depth of field feature works really well
• Not much bloatware and clean Android skin
• Excellent performance in multi-tasking and gaming
Cons:
• Battery life was not as expected, but still good for a whole day of use
• Camera doesn't work well under low-light conditions
• Camera's UI could use some improvements on its layout
As for the phone's value, we think that the Zenfone Max Pro (M1) is one of the best in this segment and a true contender in the mid-range market. For that we would like to give it the best value-for-money award.
More photos: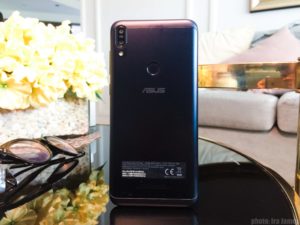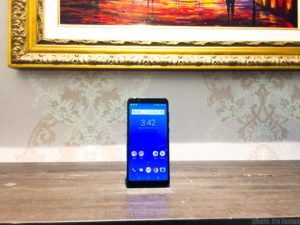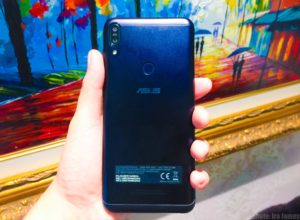 From the pages of The Manila Times
Ira James is an enthusiast who has his roots on PC hardware and gaming. His career as a tech journalist began after working in the PR industry for two years. He started GGWPTech to write PC hardware reviews, gaming, cyber security, and enterprise tech news. His works are also syndicated by other media publishers: Tech Sabado, and the Sunday and Business I.T. section of Manila Times.