ICT UPDATE | Westcon-Comstor Philippines appointed Tier 2 Microsoft Cloud Solution Provider Partner
Partners will now be able to better provision and deliver cloud solutions and services locally and directly with the value-added technology distributor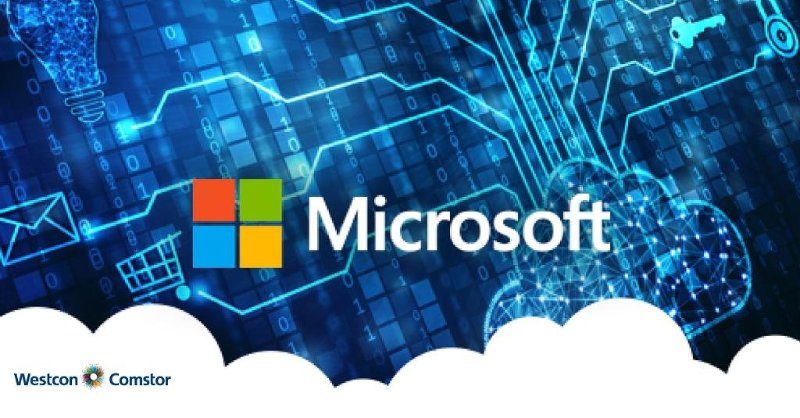 MANILA, PHILIPPINES -– Westcon-Comstor Philippines, a value-added technology distributor of category-leading solutions in Security, Collaboration, Infrastructure, Cloud and Data Centre, has been appointed a Tier 2 Microsoft Cloud Solution Provider (CSP).
"The addition of the Microsoft CSP programme to the Westcon-Comstor Cloud Solutions Practice enables our customers to own the end-to-end engagement of their clients' Microsoft cloud solutions," said Darryl Grauman, vice presedent Cloud & Services Delivery (APAC) at Westcon-Comstor. "By being able to directly provision, bill and support Microsoft Cloud Services, our local partners have deeper insight into the trends taking shape within their accounts."
"We believe that the appointment as a local CSP will enable us to further our provision of a host of value-added Microsoft services to our resellers," said Jessica Powell, country manager, Westcon-Comstor Philippines. "This enables us to help them accelerate the cloud journey of their customers and sets us apart from other distributors in the region."
Through the Microsoft CSP programme Westcon-Comstor will work directly with resellers to set the prices of product, negotiate the terms of procurement and bill customers locally. Key to the success of CSP is the ability for a partner to be able to attach services to product. This translates into local resellers being able to use the Westcon-Comstor services team as their first point of contact for all customer support. Together, these critical success factors enable Westcon-Comstor customers to fast-track their cloud service delivery.
"With their commitment to uplift customer engagement through cloud solutions and services, we are proud to partner with an organisation such as Westcon-Comstor Philippines in enabling customers to embrace an "intelligent cloud and an intelligent edge" world. We hope that this is the first of a long and successful partnership in empowering customers and partners through their digital transformation journeys," said Eileen Ong, Small Medium Corporate and One Commercial Partner director, Microsoft Philippines.
The CSP programme is a major component of Microsoft's strategy to enable end-user customers to move to embrace an "intelligent cloud and an intelligent edge" world. By allowing partners to own the customer relationship, service the complete customer lifecycle and attach partner services, they are ideally positioned to help the end-user customer.
"If the cloud has taught us anything, it is that the customer wants flexibility from their partner relationships as well as their software and solutions. With CSP we will provide our customers the ability to scale solutions up or down on a monthly basis, build effective cloud subscription models as well as provide a platform for partners to leverage cloud subscription models wherever appropriate," said Powell.