SOCIAL MEDIA | Twitter announces new content partnerships for PH
Premium live and in-stream content deals highlighted at IMMAP DIGICON 2018 with in-stream video ads is now available for advertisers globally.
MANILA, PHILIPPINES — Twitter is the best place to see what's happening in the world and to talk about it, especially through premium video. Twitter unveils premium live-stream and in-stream video content deals at the Internet and Mobile Marketing Association of the Philippines (IMMAP) Digicon event in Manila; including collaborations with major TV networks ABS-CBN and GMA Network; and martial arts organization ONE Championship, to advertisers in Philippines. The announcement expands the premium video content available on Twitter to advertisers in Asia Pacific and builds on extensions of existing global and regional content deals.
"Philippines is among the fastest growing audience markets in the world for Twitter and the TV capital for us in Asia Pacific," said Arvinder Gujral, managing director of Southeast Asia at Twitter. "We are proud to introduce new live-stream and in-stream premium, brand safe video content to audiences and advertisers in the Philippines, and bring more Philippine content to the world through Twitter."
Attendees at Digicon were introduced to the different ways marketers can "be what's happening" on Twitter, starting with the live and in-stream video content partnerships available to advertisers in Philippines and the region. The partners that are collaborating with Twitter to create premium video content for advertisers include the following (full list of APAC partners available here):
● ABS-CBN (@ABSCBN)
ABS-CBN is the Philippines' largest media company. Their partnership with Twitter will see the best in entertainment and sports programming, as well as tentpole events brought to the platform and available for brand sponsorships. Entertainment content partnerships with Twitter will include content from ABS-CBN's stable of channels including MYX Philippines (@MYXPhilippines) which has one of the most followed Twitter handles in Philippines with 6.2M followers. For sports, fans in the Philippines will get to enjoy highlights clips of the UAAP Season 81 games on Twitter with @ABSCBNSports.
● GMA Network (@GMANetwork)
GMA Network is a major national commercial broadcast television, radio network, and digital publisher in the Philippines. They are also the most-awarded television network in the country. The partnership with Twitter will include GMA News content and GMA's top-rated TV programming such as drama action-fantasy series, Victor Magtanggol.
● NBCUniversal (@NBCUniversal)
NBCUniversal owns and operates a valuable portfolio of news and entertainment television networks, a premier motion picture company, significant television production operations, a leading television stations group, world-renowned theme parks, and a suite of leading Internet-based businesses. Their partnership with Twitter will bring E!'s signature Live from the Red Carpet events as well as popular TV programming from @eonlineasia, @eonlineau and @DivaTVAsia to the platform.
● ONE Championship (@ONEChampionship)
ONE Championship is Asia's largest global sports media property in history and the world's largest martial arts organization. Twitter is a live stream platform with the prelims and first two bouts of the main card for every event available for streaming via @ONEChampionship. Since the beginning of this year, the livestreams of each bout has seen tremendous growth, with Thailand being one of the top countries for its viewerships. Along with live streams; fans can find highlights, athlete features, VLOGS, editorials and more via @ONEChampionship.
● Viacom International Media Networks (VIMN)
Viacom International Media Networks is comprised of many of the world's most popular multimedia entertainment brands, including MTV, Nickelodeon, Nick Jr., Comedy Central, Paramount Channel and more. With this new collaboration with Twitter in Southeast Asia, VIMN will be amplifying and extending the reach of some of their key IPs and event franchises with Twitter in Southeast Asia, while exploring offering additional digital solutions to their clients together. In addition, the content collaboration includes premium TV programming from MTV Asia (@mtvasia) and Comedy Central Asia (@ComedyCentralAS).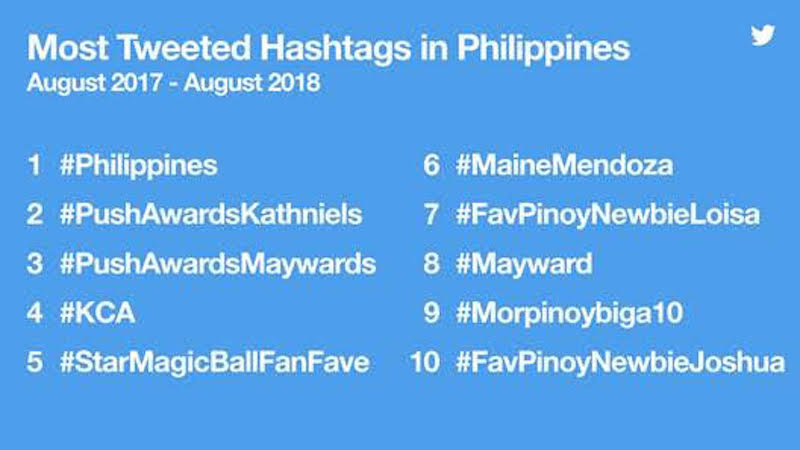 In addition to the partnerships, Twitter also announced the launch of In-stream Video Ads. In-Stream Video Ads were designed to unlock incremental revenue for top publishers who want to monetize their videos on Twitter, while making it easier for advertisers to reach influential audiences and align with great content. Previously, In-Stream Video Ads were limited to the markets in which publishers are based, but in many cases, publishers have a global following. With this capability, publishers can now monetize their organic following outside of their home country.
Attendees at this year's Digicon were also given an overview of the top trending content and conversations from Philippines on Twitter. A report by Global Web Index showed that Filipinos spend more time Tweeting about entertainment topics, with top interests in movies (54%) and music (68%). Which is why it is no surprise that entertainment hashtags dominated the Top 10 hashtags list in Philippines. From teleseryes, love teams, to KPop; Twitter has also become an avenue for people to connect with fellow fans and their favorite celebrities.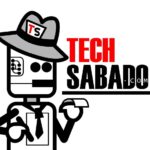 by TechSabado.com editors