TELECOM | Outdated policies impede wider Internet access in PH – Asia Foundation Report
In an increasingly digitizing world, the country's existing policy framework has not changed much since 1995.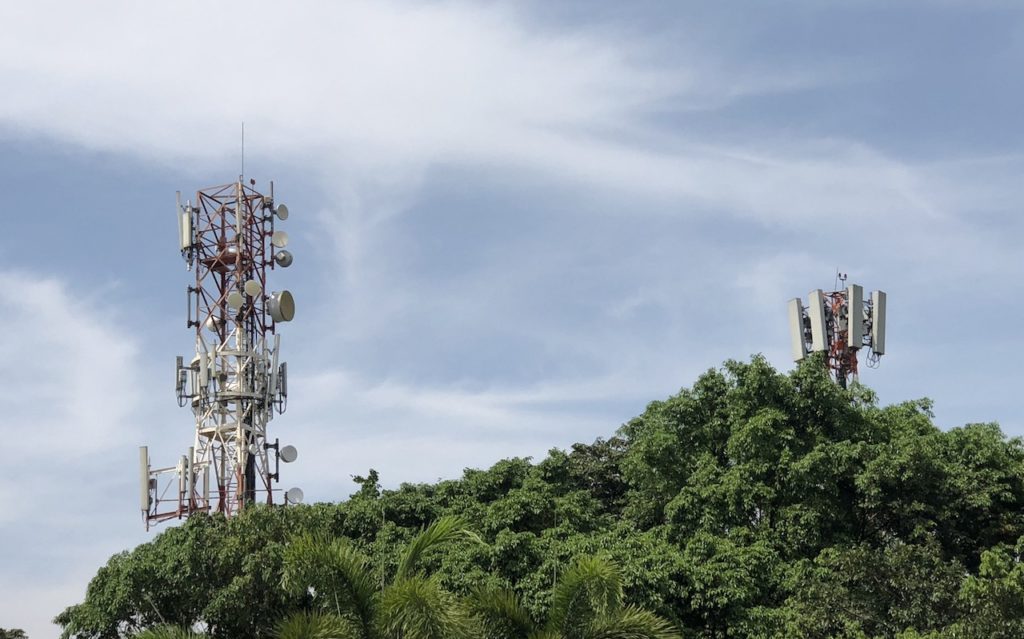 MANILA, PHILIPPINES — In an increasingly digitizing world, the country's existing policy framework has not changed much since 1995. Instead of digital technology, it continues to be based primarily on analog-era and landline technology.
This is the main thesis of a new report, From Analog to Digital: Philippine Policy and Emerging Internet Technologies, released by The Asia Foundation in cooperation with the Better Broadband Alliance in support of a more digital-friendly policy environment in the Philippines.
The study takes off from the fact that 45 percent of 103 million Filipinos have no Internet access. That widening digital divide prevents a large portion of the poor and disadvantaged to benefit from Internet access which the United Nations considers a critical enabler for sustainable development. The World Bank even estimates that each 10-percent increase in [broadband] penetration results in about a 1.35 percentage point increase in GDP in low-income and middle-income countries. Meaning, equal access to information thru the Internet is widely recognized as a key driver of economic growth and helps reduce poverty.
The Asia Foundation report identifies the most promising technologies to improve Internet access, quality, and affordability in the Philippines. Based on the assessment, three technologies seem appropriate and feasible for the Philippines: (1) Fiber to the Premises with Gigabit Passive Optical Network (2) Fixed mobile substitution with 5G, and (3) Low earth orbit satellite networks.
The rise of emerging Internet technologies — with the promise to bridge the digital divide — can provide the much-needed impetus to bring the Philippines to the digital age. However, government agencies, regulators, and Internet service providers interested in introducing new digital technologies are forced to operate in an analog-era policy environment.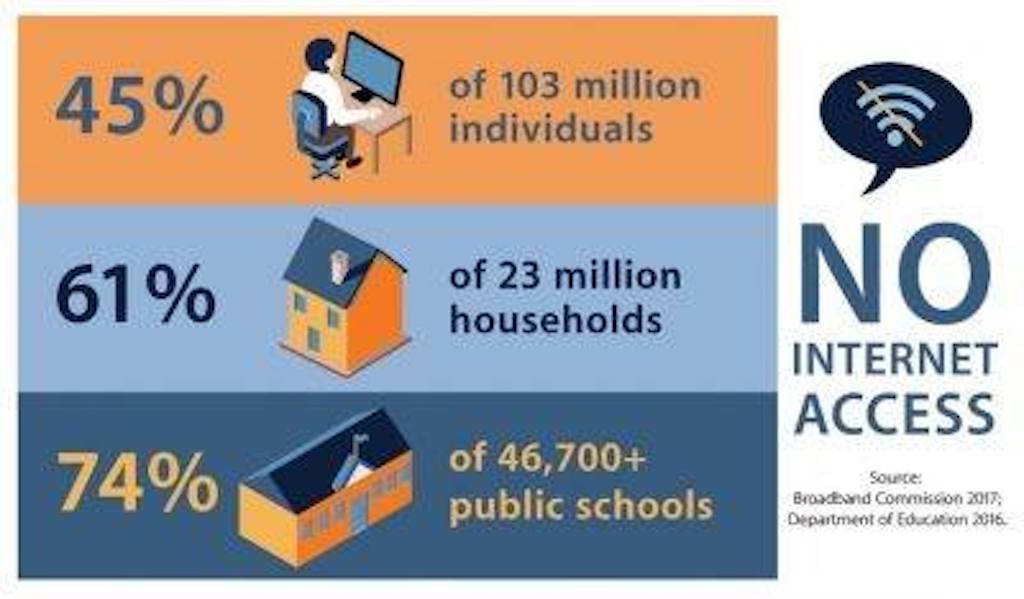 The report examines six specific reforms to enable Internet service providers to deploy emerging technologies that can significantly improve access, quality, and cost of Philippine Internet service. Its recommendations are:
(1) Reclassify of data service to distinguish them from basic telecommunications. The policy framework should allow non-telcos, including VAS providers, to build and operate their own networks in order to offer Internet connectivity.
(2) Remove requirements to install landlines for entry into the telecommunications and broadband markets. In an era where landline growth is flat or declining, it does not make economic sense to apply those requirements from a bygone era to potential providers of digital and other emerging technologies who wish to focus on broadband services.
(3) Relax restrictions on foreign ownership to encourage more investment and foster competition. Easing the foreign equity restriction can encourage investments that can help expand wired and fixed broadband services In Myanmar, for example, the government opened up the telecommunications market and foreign and local companies came pouring in, armed with their own technologies and business models resulting in an exponential growth in the country's mobile service subscribers from nil to almost 20 million in just four years.
(4) Introduce standards and harmonized rules for communications and broadband infrastructure. A whole host of fees and approvals such as for local permits and fees related to fiber installation, tower build, and pole attachment that are part of the cost of doing business leads to slow, inefficient, and unnecessarily more expensive network rollout. The government must address how providers can more efficiently and cost-effectively carry out fiber installation and put up cell sites as it encourages the entry of new players in the telecommunications and data sectors in the implementation of the National Broadband Plan.
(5) Adopt spectrum management reforms. The Philippines lacks a spectrum policy roadmap and has limited capacity to monitor spectrum use and hoarding. The country must carry out a comprehensive radio spectrum management reform to free up new spectrum or reallocating spectrum for mobile use required by new wireless technologies such as 5G.
(6) Enhance the regulatory environment. Current regulations can be described as restrictive with regard to emerging Internet technologies due to the fact that prevailing guidelines are primarily based on outdated analog and voice-based services. Certain laws need to be amended to allow better use of emerging wireless technologies.
The Asia Foundation is a nonprofit international development organization committed in promoting better governance to support economic growth, strengthen the rule of law, and foster peace and development. The Better Broadband Alliance is a coalition of stakeholders seeking improved broadband services in the country.