CLIMATE CHANGE | We have 12 years to curb extensive devastation from global warming- UN Report
Human activities have caused global warming by 1 degree Celsius above pre-industrial levels resulting in damaging typhoons, rising sea levels and unprecedented droughts.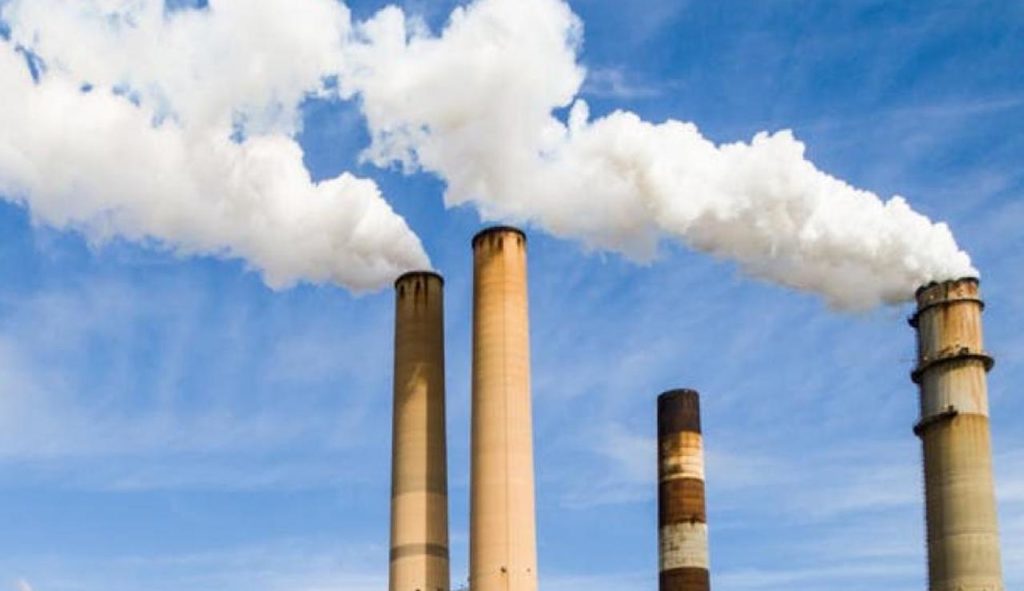 Human activities have caused global warming by 1 degree Celsius above pre-industrial levels resulting in damaging typhoons, rising sea levels and unprecedented droughts. If the trend continues, global warming will reach 1.5 degree Celsius between 2030 to 2050, leading to even worse climate-related impacts around the world.
These grim scenarios are drawn from a special report entitled Global Warming of 1.5 degrees Celsius released by the Intergovernmental Panel on Climate Change this month. The report was prepared by a panel of 100 scientists from 40 countries who pored over more than 6,000 scientific publications.
A major takeaway from the Report is that if we want to keep temperature rise at 1.5 degrees Celsius, global greenhouse emissions must be slashed by 45 percent below 2010 levels by 2030, and down to zero by 2050. As one author has noted, it's 2030 or bust!
The Report recognizes that limiting global warming by 1.5 Celsius would entail drastic, rapid and far-reaching changes in society. Essentially, the world's coal consumption must be slashed by one-third and a complementing massive development and roll-out of alternative energy infrastructure, especially emerging technologies that remove carbon dioxide from the air, plus a parallel transformation in industrial systems, building structures and transportation facilities.
Experts calculate that pushing through such historic make-overs across all economies would save the world from potential damages worth $54 trillion, but it must be done within the next 12 years.
The Report further proposes various pathways to limit global warming will use the carbon dioxide removal (CDR) mechanism to compensate for residual emissions and in some cases, achieve net negative emissions. Existing and potential CDR measures include afforestation and reforestation, land restoration and soil carbon sequestration, bioenergy with carbon capture and storage (BECCS), direct air carbon capture and storage (DACCS), enhanced weathering, and ocean alkalinization.
Big players won't be bothered
Pundits have noted that the huge leap in new technologies to reduce CO2 emission is possible. It's the politics of committing to the worldwide undertaking that's the problem and it's a big question mark for a number of advanced economies.
The world's biggest economy, the United States, is the only country in the world that has not signed the Paris climate agreement which laid the framework to undertake ambitious efforts to climate change adaptation and mitigation, including global peaking of greenhouse gas emissions, with enhanced assistance to developing countries in their own initiatives.
President Trump previously expressed intentions to back out of the agreement and has even branded climate change to be a hoax. He has yet to make a statement on the latest IPCC findings regarding global warming.
The Australian government has reportedly dismissed the 2018 IPCC report as "some sort of report," reiterating the country will continue to use and exploit its coal reserves in the face of warnings of dire consequences if coal consumption is not significantly reduced.
It has also been observed that the number of coal plants is declining globally but many Asian countries led by China and India are building new coal capacity.
Early this year, during the round of climate talks in Germany, China, already accounting for 30 percent of global greenhouse emissions, has flip-flopped on its prior active advocacy to halt climate change. It took on the cause of some developing nations which question why they have to commit to their emission targets when developed economies continue to hold to on funds pledged to poorer countries in their own efforts to combat the destructive effects of global warming.