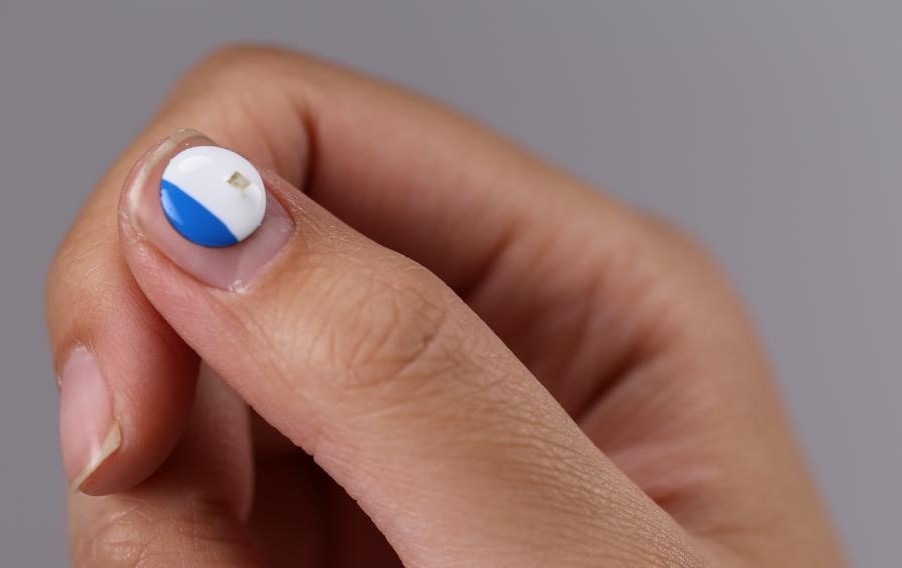 WASHINGTON — American engineers developed a wearable, battery-free device to measure exposure to ultraviolet light that can lead to skin cancer.
The study published on Wednesday in the journal Science Translational Medicine reported the solar-powered device that could record multiple forms of light exposure during users' outdoor activities, including UV, visible and even infrared parts of the solar spectrum.
"It weighs as much as a raindrop, has a diameter smaller than that of an M&M and the thickness of a credit card. You can mount it on your hat or glue it to your sunglasses or watch," said John Rogers, a professor of materials science and engineering at Northwestern University.
The device sealed in a thin layer of transparent plastic is waterproof, doesn' t need a battery and is able to interact wirelessly with phones, according to Rogers.
Researchers dunked devices in boiling water and in a simulated washing machine and they survived. "We think that it will last forever," said Rogers.
The device can produce minute electrical current when light strikes a semiconductor light detector on it and a chip embedded in the sensor can read the voltage that is proportional to the light intensity, according to the study.
"UV light is ubiquitous and carcinogenic. Skin cancer is the most common type of cancer worldwide," said Xu Shuai, the co-senior author of the study and a dermatologist at Northwestern. "Right now, people don't know how much UV light they are actually getting."
"This device helps you maintain an awareness and for skin cancer survivors, could also keep their dermatologists informed," said Xu.
Also, the new device can measure the radiations patients receive from phototherapy accurately and cost-effectively, allowing doctors to optimize the therapy by adjusting the position of the patient or the light source.