TELECOM | Smart leads 5G innovation in the Philippines
With their combined fixed and wireless networks powered by the country's most extensive fiber system, PLDT and Smart are best positioned to deploy 5G in the country.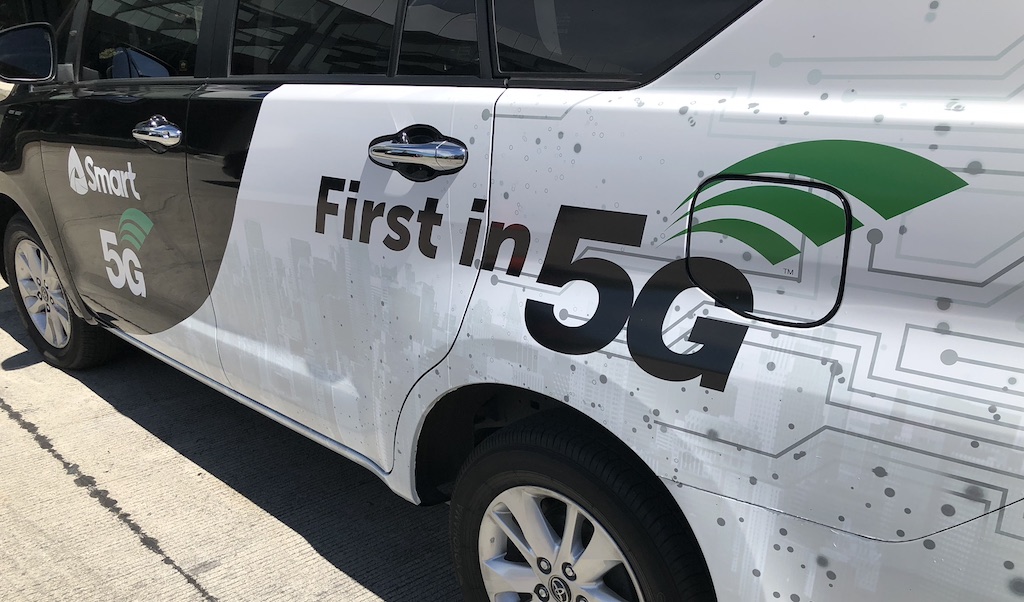 After firing up the country's first 5G cell sites and launching the first Smart 5G cities in 2018, PLDT and its wireless arm Smart Communications, Inc. (Smart) are set to sign more 5G partnership agreements with technology, industry and enterprise partners, pilot more 5G-powered digital services, and launch more Smart 5G cities across the country in 2019.
"We want to find out the right way to do 5G in the Philippines because 5G is different from any of the past technologies, 2G, 3G and 4G. 5G will provide a more flexible and powerful platform for more compelling and relevant services," said PLDT-Smart chief technology and information advisor Joachim Horn.   capable
"5G is versatile. We can actually customize its ability according to the use cases, and there are many new opportunities that we need to take time to test out. That is exactly what we are now starting to do," Horn added.
Emphasizing that 5G is about more than just speeds, Horn said that 5G will not be able to replace fiber. "Our focus for future 5G services is initially for Enterprise customers, for whom it will mean completely new use cases, like with drones, Internet of Things and other specialized services, for example. These services can utilize 5G's capabilities like low latency, very high resilience and very high reliability," he said.
In 2019, PLDT and Smart will be testing more 5G use cases for various industries to demonstrate the possibilities of 5G.
"We plan to start work on new smart cities in the first half of next year. They will be in different areas, with different interests, and with different vendors. This is because we want to explore with various types of customers how 5G can be set up for their particular use cases. When we do that, we will acquire the know how to best roll-out 5G to provide the best customer experience from Day 1," Horn said.
Year of 5G for PLDT, Smart
With their combined fixed and wireless networks powered by the country's most extensive fiber system now at over 221,000 kilometers, PLDT and Smart are best positioned to deploy 5G in the country.
In November, PLDT and Smart successfully made the country's first 5G to 5G video call between the newly launched Smart 5G cities in Pampanga and Makati.
The 5G-powered video call was made by Horn from the PLDT headquarters in the Makati City central business district, to Clark Development Corp. President and CEO Noel Manankil at the Clark Smart 5G City in the Clark Freeport Zone.
The historic video call used 5G Radio and Core equipment of Huawei in Makati and Ericsson in Pampanga, showcasing 5G interoperability in multi-vendor environment at this early stage.
In June, PLDT and Smart launched the Smart 5G Technolab, the company's flagship facility for the research and development, standardization, and testing of 5G, which is designed to be a sustainable environment for innovative services.
In its ongoing LTE and LTE-Advanced roll-out, Smart has also been deploying 5G-capable equipment, as well as upgrading Core and Transport elements in preparation for future 5G deployment. This includes upgrading to fiber the backhaul connecting the network's cell sites nationwide.
Smart has been testing 5G since 2016, when it achieved speeds of 2.5 Gigabits per second (Gbps) using 100 MHz with latency of just 1 millisecond over a 'live' network—the first in the Philippines.
Parent company PLDT has committed historic levels of resources for its network transformation program. For 2018, PLDT capex is expected to reach P58 billion, which includes allocations for the aggressive roll-out of its fiber broadband service, which also supports the stepped-up deployment of the mobile network by providing high-capacity links for cellular base stations.