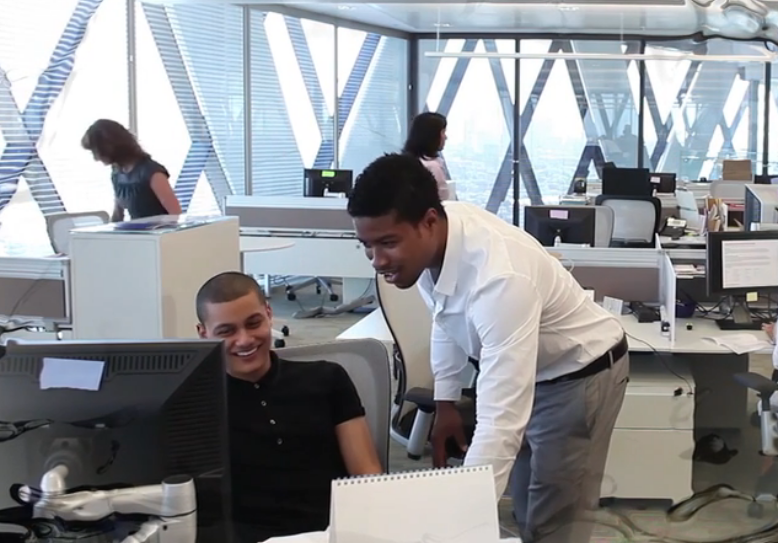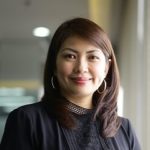 In today's business, technology has come a long way that makes any business capable of competing, not just in a local or regional scale, but in the global market place. How do is this possible? A company needs to be data driven, innovative, agile and able to respond rapidly to market dynamics.
Here are five ways from Oracle NetSuite to help enable a business prepare to meet the demands of multi-national, multi-company organizations:
1. Manage business units, multiple subsidiaries, and legal entities.
Oracle NetSuite gives corporate and divisions a clear view into every level of business performance, from summary to detail, through comprehensive financial and operational role-based dashboards and real-time reports.
Blu Coffee Distributors, a B2B merchant of premium Italian coffee and equipment, aims to take advantage of soaring demand for premium coffees across the Philippines. It selected Oracle NetSuite, OneWorld, primarily to eliminate the complexity of its existing business management system.
Blu Coffee Distributors started with NetSuite's SuiteCommerce to provide a B2B commerce portal that allows customers to order its products online. The marketing company has since upgraded to Oracle NetSuite's OneWorld global business management solution for two reasons.
One, it lets Blu Coffee easily transact with its international suppliers in Euro and U.S. dollar denominations. Two, NetSuite OneWorld is scheduled to be rolled out at Panville Unique Distributors, the parent company comprised of Blu Coffee Distributors, gas stations, a newly formed bagel distribution company and other interests. With OneWorld, Panville should be able to treat its multiple businesses as subsidiaries for unified financial consolidation in support of improved efficiency, visibility and continued growth.
2. Ensure seamless global accounting and consolidation.
Oracle NetSuite has built around robust financial reporting capabilities that enable an organization to understand what is happening across the global business in real-time. It is designed to provide an instant global view of the business with specific drill-down to the subsidiary or business unit level anywhere in the world. NetSuite OneWorld also provides a multi-language user-interface that helps bridge communications barriers.
BPM, one of the largest California-based public accounting and advisory firms, has joined the NetSuite Business Process Outsourcing (BPO) Program and Solution Provider Program, to equip small and mid-sized clients to grow to scale. It handles NetSuite financials/ERP, CRM, ecommerce, HR and PSA, with industry-specific implementations based on the NetSuite SuiteSuccess methodology. BPM is developing NetSuite solutions to provide rapid implementation, accelerate value and streamline transitions.
In addition, with NetSuite OneWorld, BPM implementations allow fast-growing businesses with the scalability and functionality needed to expand through new subsidiaries and geographic locations. Designed for companies that provide Business Process Outsourcing (BPO) or Business Process as a Service (BPaaS), the NetSuite BPO program is the industry's first and only BPO program that offers a unified cloud-based ERP solution to support clients of any size ranging from start-ups to mid-market organizations and beyond.
3. Facilitate real-time visibility anywhere
NetSuite OneWorld accelerates financial processes with multi-currency consolidation and real-time roll-up across accounts receivable, accounts payable, payroll, inventory, billing, invoicing and order fulfillment, from local in-country operations to the regional offices to global headquarters.
Vivobarefoot, a global barefoot shoe company, has selected Oracle NetSuite to expedite its transition to an ecommerce business model and achieve its ambitious plan for international growth, including a goal to reach £100 million within the next five years.
With NetSuite, Vivobarefoot is able to track and manage inventory of the roughly 100 different lines of shoes it produces each year across manufacturing facilities in Portugal, China and Ethiopia. At the same time, Vivobarefoot can track financials across its London store, online and franchises in Europe. By unifying inventory, orders and financials in one platform, Vivobarefoot is able to eliminate the complexity of its legacy systems and focus on continuing to innovate in footwear. For example, Vivobarefoot recently added a vegan line of shoes, an Internet of Things-based smart shoe and an amphibious adventure shoe that features a foam sole made from algae blooms.
4. Provide exceptional global business intelligence
With real-time visibility across the entire enterprise, NetSuite OneWorld allows unprecedented access to financial, customer and business data worldwide. It provides multiple levels of consolidated reporting and enterprise-wide Key Performance Indicators (KPIs), displayed in real time on dashboards from which top management can draw precious useful insights.
With NetSuite, Loot Crate, an innovator in subscription fandom, has gained the flexibility and scalability to support its unique business model, which is based on recurring billing, where payment is time-based rather than fulfillment-based. Loot Crate is now able to manage over 70,000 transactions for fulfillment each day while modernizing and streamlining financials, order management, inventory management, customer relationship management (CRM) and business intelligence systems.
To further streamline business operations and enhance customer experience, the fan subscription company has taken advantage of the agility offered by NetSuite's SuiteCloud Development Platform and built a custom tool, The LC Assortment Planner, to identify the optimal products to include in each crate, At the same time, the new tool provides real-time business insights such as how target unit costs are affected, product weight thresholds for shipping, and the ability to update order quantities as sales forecasts change.
5. Support Non-Profits with international capabilities
NetSuite OneWorld delivers a real-time, unified global business management platform for international NGOs and nonprofit organizations that manage multi-national and multi-subsidiary operations, at a fraction of the cost of traditional on-premise ERP solutions. This is in line with NetSuite OneWorld's extensive capability to streamline multi-subsidiary operations and provide real-time visibility at the local, regional and headquarter levels..
Alex's Lemonade Stand Foundation (ALSF), a national foundation dedicated to raising funds for research into new treatments and cures for all children battling cancer, has selected NetSuite to optimize its financial, donor relations and marketing programs. Since 2005, the Foundation has funded more than 800 research projects at 135 hospitals. From 2008 onwards, the Foundation has also provided support for families that are forced to travel get treatments for their cancer-stricken kids..
With NetSuite, Alex's Lemonade Stand Foundation has been able to streamline financial management and marketing. By replacing previously manual and time-consuming processes, NetSuite has enabled the ALSF to focus on its mission and launch new initiatives, including the way the funds are dispersed. In 2017, the Foundation established the Childhood Cancer Data Lab. It has organized a team of data scientists, engineers and designers to create an informatics lab using publicly available sources to make cancer data and analysis widely available, easily mineable and broadly reusable.
Hazel Del Rosario-Lee is the senior director, world-wide support and managing director, Oracle NetSuite Philippines.