PC HARDWARE | The AMD experience with the Ryzen 7 2700X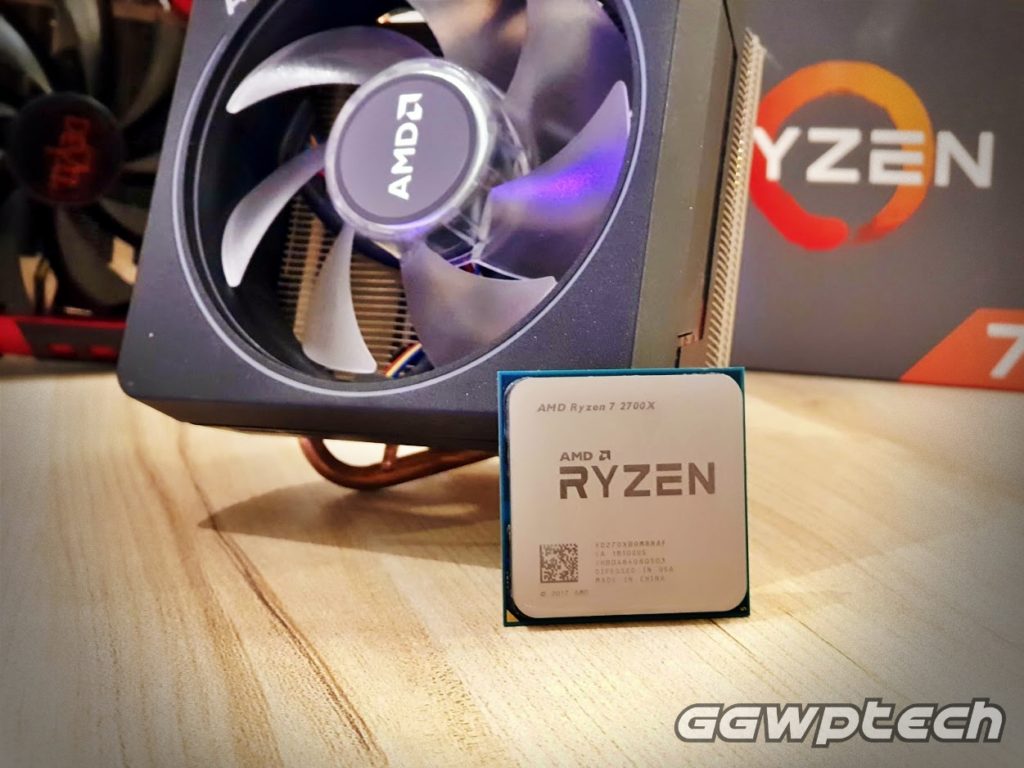 article
we previously posted. For this part of the 2nd Gen. Ryzen reviews, we will be taking a look at the Ryzen 7 2700X out of the box, how different it is from the Ryzen 7 2700, what the performance is like and talk about why we highly recommend this flagship processor for an all-rounder system. Just like it's lower tier counterpart, the Ryzen 7 2700X is an 8-core/16-thread processor, but this time it has a higher base clock of 3.7GHz and a boost clock of 4.3GHz, It also has a higher TDP (thermal design power) of 105w that's why it comes bundled with a much beefier stock cooler the Wraith Prism.
Wraith Prism
The inclusion of the Wraith coolers are one of the things that make Ryzen processors have a better value as these stock coolers are very capable and you can even slightly overclock them. https://www.facebook.com/irajamestech/videos/774326282915962/ The Wraith Prism cooler is exclusively bundled with the Ryzen 7 2700X. It has four direct mount copper heatpipes,  addressable RGB that has three lighting zones that can be controlled by the Wraith Prism software, as well as different fan profiles. This cooler is very easy to install and it performs very well.
Testing Rig
Ryzen 7 2700X
MSI X470 Gaming Plus
G. Skill Sniper X 2x8GB 3400MHz
Performance and overclocking
Out of the box, the Ryzen 7 2700X boosts up to 4.0Ghz, and thanks to XFR2, we were able to get a stable overclock of 4.2GHz using 1.387v on the CPU core. To compare how much performance gains we achieved with the overclock, we decided to use Cinebench, a rendering benchmark, to measure multi-core performance as you can see on the chart below.
Keep in mind that Ryzen is heavily memory dependent so you will notice more performance gains with higher clocked and lower latency memory, as in this case, we're using 3400Mhz memory modules.
Multi-core applications is where Ryzen processors really show their potential but they're not bad for gaming either. For both use cases as a mid-range workstation or high-end gaming desktop, you won't be disappointed as the pricing of the Ryzen 7 2700X; sitting somewhere around P17,500 depending on where you buy them.
Gaming
As for gaming, the Ryzen 7 2700X was able to keep up with different graphics cards in 4K resolution without any significant bottleneck.
This processor scales up well with graphics cards like the GTX 1080Ti or the RTX 2080 and even though most games don't utilize all the CPU cores of the Ryzen 7 2700X, you will have enough headroom until we see more games that can use up all eight cores in the future. Another use case scenario that we have been taking advantage of with the amount of CPU cores available is live streaming. With the Ryzen 7 2700X, we can comfortably run any games while doing a live stream on Facebook up to 1080p 60fps.
Final thoughts
We jumped ship to the Ryzen platform for more than two years now starting with the Ryzen 5 1600 coming from the highest tier quad-core from 2011 that we have not replaced for many years. It was the only upgrade path that made sense to us as AMD has  an amazing road map for future upgrades with Ryzen without us needing to change our motherboard chipset every two years. Performance-wise, the Ryzen 7 2700X is doing quite well for the stuff that we do on our computer: gaming, live streaming, and video editing. It may not be for most people but for those who are wanting to get into the Ryzen ecosystem, by all means, try it out. Even if you just start from the lower tier processors, you will have a pretty good upgrade path as the AM4 socket is supported until 2020. And even then, the highest tier Ryzen processor that will come out at that time will still be relevant in terms of CPU performance for another 5 years.