SOCIAL SCIENCE | Hello Alexa, 95% of consumers don't want to buy from robots
New study by Oracle NetSuite shows new technologies are not what makes shoppers keep shopping from a brand.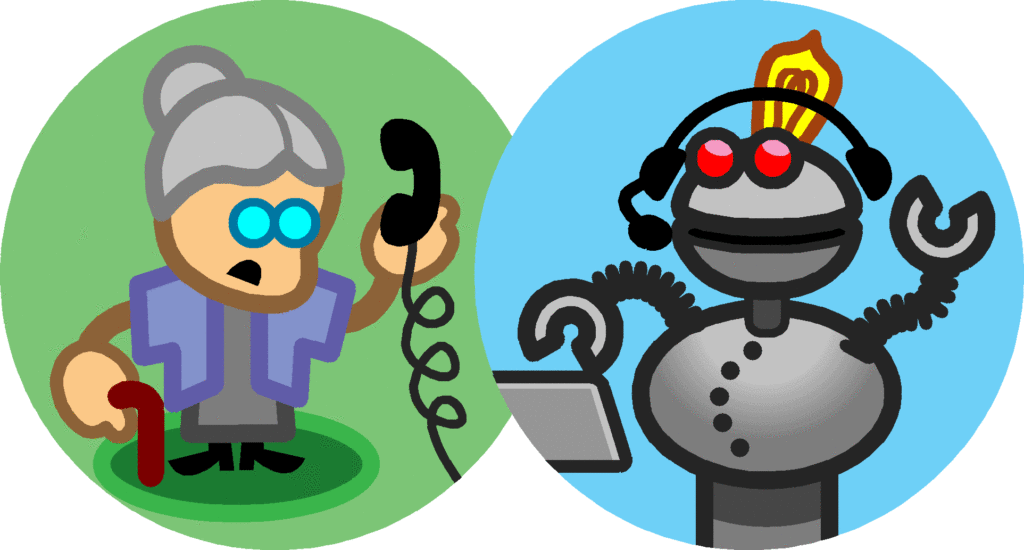 The news that 95 percent of consumers don't want to talk to a robot when shopping comes as a surprise to us, AI and machine learning enthusiasts. We have been dreaming for decades of a world where computers will detect that we have run out of beer in the fridge and will automatically order from the store. We will never be sober again.
Software giant Oracle Netsuite recently partnered with Wakefield Research and retail consulting firm The Retail Doctor to tell us that our robot shopping days are not here – at least not yet. And that there is a huge disconnect between what the shoppers want and what retailers deliver in the store environment, social media, personalization, and in the use of chatbots, artificial intelligence and virtual reality. The study involved a survey of 1,200 consumers and 400 retail executives across the US, UK and Australia.
In an interview with The Retail Doctor CEO Bob Phibbs, he some interesting points about shoppers popped.
95 percent of retailers think VR and robots will make shoppers more comfortable, but only 13 percent of consumers actually say it would make a difference for them going in a store.
97 percent of consumers say there is still a need for brick and mortar stores.
53 percent of retailers felt they were providing an experience that made consumers feel more confident, less stressed, and less alone. Only 13% of consumers agree.
It looks like physical stores are not yet dead, but retailers need to be more perceptive of what their customers want. Because voice-enabled devices like Alexa can't.
"There's another recent survey not that long ago, that was talking about how voice is really important," Phibbs said. "However, they're not shopping by voice. In fact, what most people use an Alexa and that stuff for is play music and what's the weather? People don't feel comfortable and confident in shopping on a voice-enabled device.
Further, voice will never be the same as visual. Shopping for shoes cannot happen with just, "Alexa, get me the latest Nike shoes."
Mind the Gap: Retailers and consumer are on very different pages
Despite significant investments in enhancing the customer experience online and in-store, retailers are not able to keep up with rapidly changing customer expectations and this is creating a huge disconnect.
73 percent of retail executives believe that the overall environment in retail stores has become more inviting in the past 5 years. Only 45 percent of consumers agree, with 19 percent stating it has become less inviting.
80 percent of retail executives believe that consumers would feel more welcome if in-store staff interacted with them more. Less than half (46 percent) of consumers agree, with 28 percent noting they would feel more annoyed.
79 percent of retail executives believe chatbots are meeting consumer needs. Two-thirds of consumers (66%) disagree, with respondents noting that chatbots are currently more damaging to the shopping experience than helpful.
Almost all (98 percent) retail executives think that engaging with customers on social media is important to building stronger relationships with them. Only 12 percent of consumers think it has a significant impact on the way they think or feel about a brand.
Personalization is proving a problem
Despite almost half of consumers (42 percent) – and almost two-thirds of millennials (63 percent) noting that they would pay more for improved personalization, only 11 percent of retail executives fully believe that their staff has the tools and information needed to give consumers a personalized experience. The gap between consumer demand for improved personalization and retailers' ability to deliver is damaging the customer experience.
80 percent of consumers do not feel they are provided with a personalized shopping experience both in-store and online.
More than half (58 percent) of consumers are uncomfortable with the way stores use technology to improve personalization in their shopping experience and almost half (45 percent) reported negative emotions when they receive personalized offers online.
The majority of consumers (53 percent) felt negative emotions the last time they visited a store; only 39 percent feel confident in retail stores today.
Shiny new technologies are not the silver bullet
While retailers are aware that they don't have the tools and information needed to meet rapidly changing customer expectations, the study found that hyped technologies such as AI and VR are not yet the answer.
Nearly all (90 percent) retail executives are not confident the use of advanced technologies to customize the shopping experience is meeting consumers needs.
79 percent of retailer executives believe having AI and VR in stores will increase sales; only 14 percent of consumers believe the technologies will have a significant impact on their purchase decisions.
Almost all (98 percent) retail executives believe AI and VR will increase foot traffic; 48 percent of consumers do not think VR or AI would have any impact on how likely they are to go into a store.
A Simple and streamlined future
Despite the popularity of online shopping, physical stores aren't going anywhere. As long as retailers keep the experience easy and seamless, consumers will keep shopping in-store.
Nearly all (97 percent) of consumers agree there is a need to go into a physical store to purchase items and the majority (70 percent) believe the most appealing retail stores have features that simplify and streamline the shopping experience.
The top features attracting consumers to physical stores are options consistent with online (36 percent), simpler store layouts (35 percent), staff orders on a mobile device (29 percent) and in-store kiosks that allow consumers to purchase products that are unavailable in-store (23 percent).
The top technology advancements that consumers want to utilize when shopping in-store or online are self-checkout kiosks (38 percent), VR try-on (23 percent) and mobile payments (15 percent). Only 5 percent of consumers selected robots and chatbots as the technologies they most want to utilize.
Last year, the enterprise IT world was all about "customer experience" across all channels, including online and in-store. However, it looks like customer expectations are changing faster than the retailers are. They also vary from person to person, from moment to moment.
Oracle NetSuite Retail Director Matthew Rhodus says, "The results of this survey show that while the retail industry is often considered to be at the forefront of consumer experience innovation, there's still a long way to go to meet shopper expectations. What this means is the opportunity for retailers to improve the relationship with consumers is tremendous."