CSR | Never too late to learn: Adult ALS students receive digital learning materials
School-in-a-Bag is Intended for remote schools and communities with limited electricity and internet connection.
As a mother of 10, Jennifer Alarcon is accustomed to sacrificing for the sake of her family.
Though she and her husband consistently look for ways to augment their large household's income, livelihood opportunities are scarce in the remote island of Lahuy, Camarines Sur. The Alarcon family and other residents of the remote coastal community find it difficult to pursue more sustainable ways to earn money at Caramoan mainland, which requires an hour and a half boat ride over slightly rough seas. Working even further at progressive Naga City requires another three hours of land travel through winding roads.
After being a kasambahay for several years, Jennifer eventually decided to stay in Lahuy Island and focus on taking care of her children. "Life here is very simple and I can say that we are happy," she said. Cooking, cleaning and looking after her sons and daughters, plus one grandchild, keep her extremely busy. "It can get difficult at times, but the island and sea provides us with vegetables and fish for our daily meals," she shared.
However, there is one task that the 45-year-old homemaker used to consider as most challenging of all: helping her children with schoolwork. Jennifer stopped attending school before finishing sixth grade. Since it has been decades ago, she found it difficult to remember even basic reading. "I've always been embarrassed with the fact that I couldn't read and write," she tearfully admitted.
Though she initially thought of resuming her studies, working early on in life and starting a family while she was still very young left Jennifer with no choice but to abandon her hope of finishing even primary school. "It was a sacrifice that I willingly did, since I knew my family needed me," she said.
It was only when her own children reached high school that Jennifer was again faced with a dilemma concerning education: In hopes of helping his parents, one of her sons, Elmer, decided to drop out of school before his senior year. "He wanted to work and help boost our family's income," Jennifer said. However, Elmer's dreams of uplifting the way of life for his entire family seemed dismal as he realized how better-paying jobs required him to at least finish high school.
Elmer pointed out another reason why he dropped out of secondary school: the sheer distance from their electricity-less home in Sitio Lipata to Lahuy Island's only high school required him to walk an average of five hours every day. "To get to class by 7AM, I had to start walking from our place before 5AM – sometimes even earlier, when the weather is bad," Elmer recalled.
A teenager back then, Elmer was unsure about how things would improve not just for him and his family. "A lot of teens here share the same reasons that I had over why I quit studying: the distance going to and from school, and the need to either start working or stay at home to watch our siblings," he detailed.
Her son's thinking made Jennifer worry. "I don't want my children to not finish school like me," she said.
Before the Alarcon family and other eager learners lost all hope, things took a turn for the better when Alternative Learning System (ALS) advocates reached out to residents of Lahuy Island. ALS is the Department of Education's (DepEd's) flagship program that offers non-formal education to out-of- school Filipino youth and adults who have failed to complete basic education.
"After a literacy mapping activity in 2016, our team discovered how Sitio Lipata had alarmingly high number of dropouts, with some quitting school as early as elementary level," said ALS mobile teacher Windel Alvarez. The educator then partnered with Yellow Boat of Hope Foundation (Yellow Boat) for ways to transport mobile teachers to the small community, where they patiently taught elementary to high school lessons to adult learners ages 30 to 50 years old.
It has been more than three years since the Alarcon mother-and-son tandem both got into ALS, which the former said revived all her hopes of studying again. "Who knew that someone in a situation like mine – with 10 kids and unable to read and write – would still be able to learn!" Jennifer proudly said, adding that she is now able help her children with school work.
After passing the high school level ALS Accreditation and Equivalency Test (ALS A&E), Elmer is set on enrolling in a city college. "I will miss Lahuy Island, but pursuing a degree will help me get closer to my dream of making life better for my entire family," he explained.
When asked about the course he plans to take, Elmer shared that he is keen on becoming a teacher. "I want to teach others the same way Sir Windel and other teachers inspired me and the people of Sitio Lipata," he said.
Aside from benefitting from the ALS methodology, learners from Lahuy Island are expected to gain even more knowledge from mobile technology, innovative 21st century teaching pedagogy and extensive multimedia resources. This is due to the recent joint donation of Yellow Boat and wireless services provider Smart Communications (Smart) of School-in-a-Bag digital learning kits.
Intended for remote schools and communities with limited electricity and internet connection, School-in-a-Bag comes in a water-resistant backpack that generally contains a solar panel and battery, teacher's laptop and tablet, Smart pocket WiFi, projector, DVD player, TV and student tablets. The latter are pre-installed with educational content that include Learn Smart literacy apps developed in partnership with the DepEd and academic institutions nationwide: the Bahay Kubo Filipino app, Kaalam Cebuano app, Taallam and Tahderiyyah Arabic apps, and Matigsalug app for the Matigsalug tribe of Davao and Bukidnon. Teachers also receive training and program support from Smart and local DepEd officials.
"It is the community's first time to see these type of gadgets: laptops, tablets, apps, and televisions," Windel listed. "Since we do not have electricity here in Sitio Lipata, we also received solar panels," he added.
"As educators, we are more inspired to teach and look past difficulties when there are a lot of people helping in their own different ways," the devoted teacher expressed.
For Elmer, the fact that his younger siblings can enjoy school even more thanks to Smart and Yellow Boat's School-in-a-Bag donation makes him more at ease about leaving for college. "With these new technologies, I hope students get encouraged to stay in school and finish their studies," he said.
Jennifer is eager to use the contents of School-in-a-Bag for her next ALS classes. "Before, I did not even know how to send text messages using a cellphone," she sheepishly said. "I'm thankful that we can now learn more using new technologies, so that we no longer have to feel like we have been left so far behind from those in the city," Jennifer detailed.
Though her 10 children still remain as her top priority, ALS and School-in-a-Bag made Jennifer realize how much she truly still wants to learn more things. "If there is something I hope to pass on to all my children, it is for them to value education and always be willing to learn," she said.
Since the program's launch in 2016, a total of 112 School-in-a-Bag packages have been donated to various learning institutions nationwide, 83 of which were turned over in 2018. To date, the Program has benefitted over thirty thousand students and more than a thousand teachers in communities all over the Philippines.
Those interested in School-in-a-Bag may email learnsmart@smart.com.ph or visit facebook.com/smartcommunities.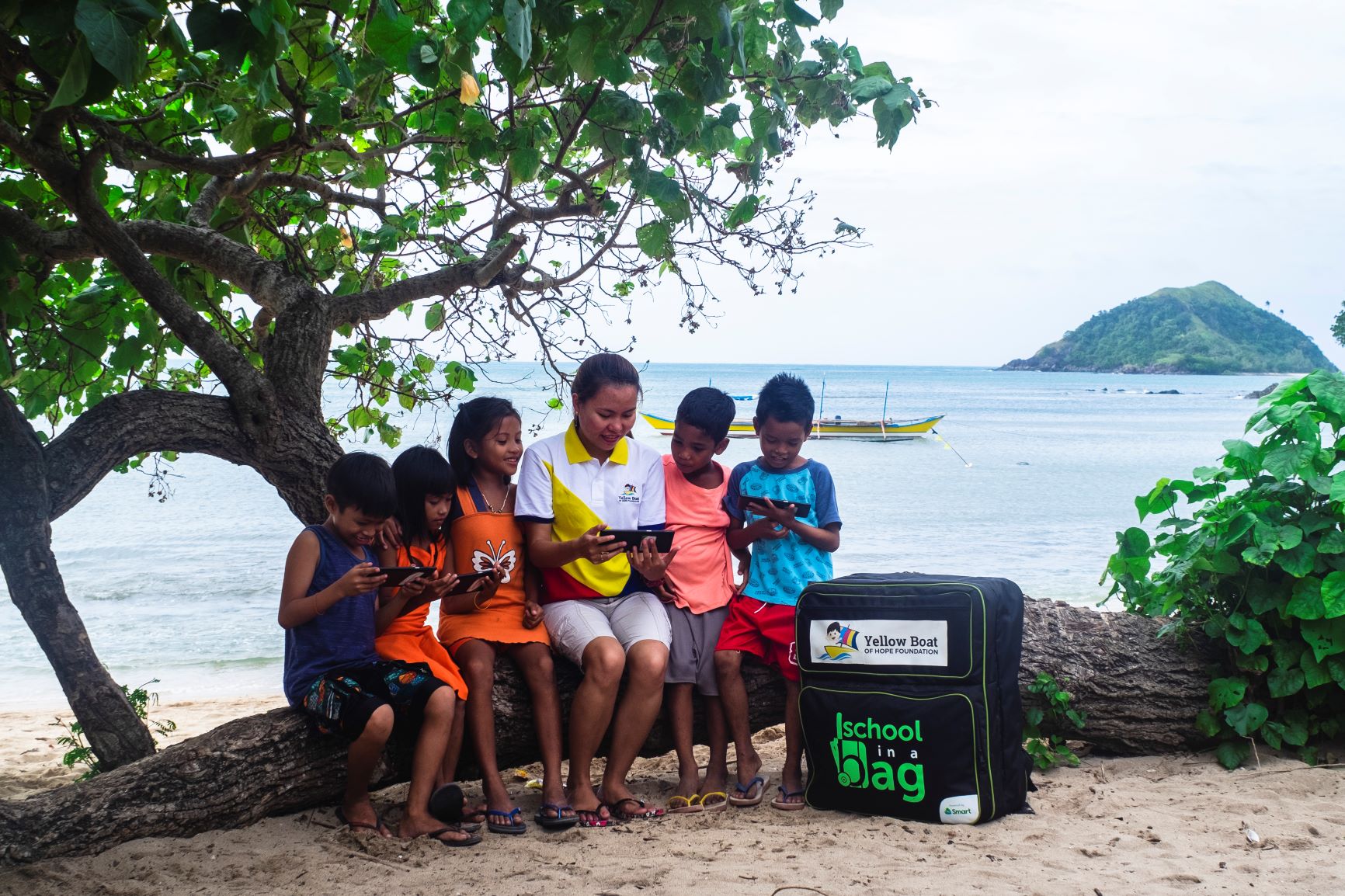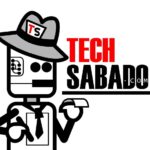 by TechSabado.com editors