SMART AMAZING 25 | 'Yolanda' survivor wins P25M
A 27-year-old Leyte native won the grand prize in the Smart Amazing 25 raffle promo. She's now richer by P25 million.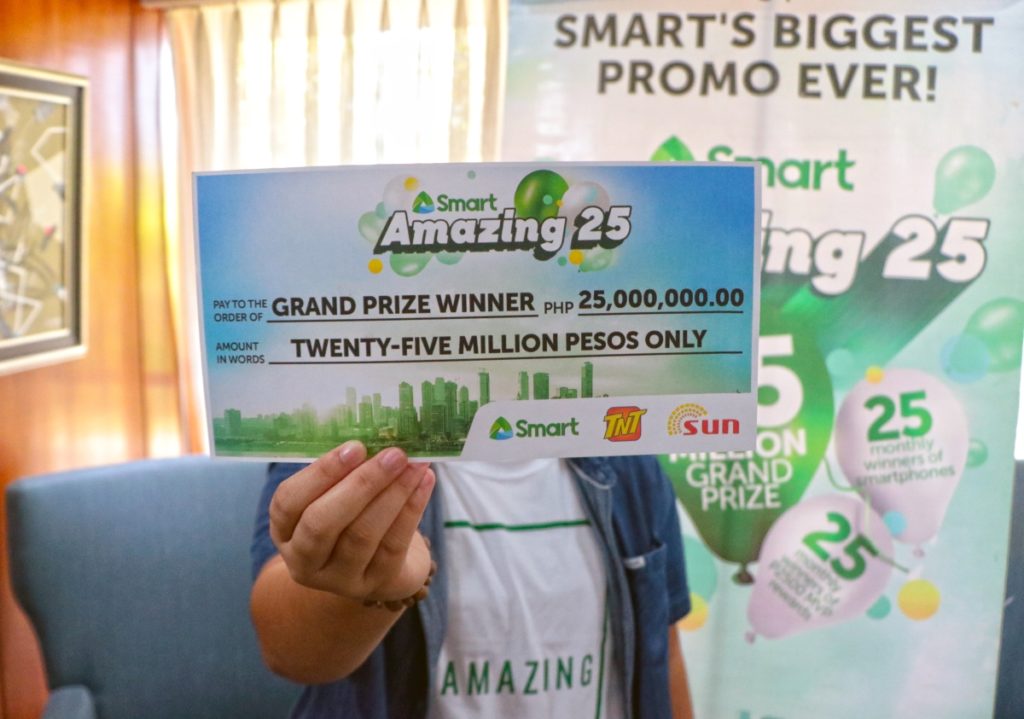 Sometimes she would look at her parents and wonder how she could give them a better life. Supertyphoon "Yolanda" destroyed their home, and they haven't really recovered from the tragedy. Of late, even her future seemed uncertain, with the threat of unemployment looming in the wake of management changes in the workplace.
It was during one such moment of musing that the answer came to the 27-year-old Leyte native in the form of a letter. Never in a million years could she have guessed the message it carried: She had won the grand prize in the Smart Amazing 25 raffle promo. She was now richer by P25 million!
The winner received the check at the PLDT headquarters in Makati from PLDT-Smart chair, chief executive officer and president Manuel V. Pangilinan himself. The telco's top exec even candidly offered some advice, foremost of which was to continue working in spite of the windfall.
The winner is a longtime subscriber—12 years with PLDT-Smart brand TNT and two years with Smart. A frequent data user, she avails of Smart's GIGA 50 data bundle every two days. She was chosen from millions of Smart subscribers who joined the raffle by simply dialing *121#, choosing AMAZING 25 on the menu, and following the steps to confirm their registration. Her identity is being withheld for security reasons.
Curiously, she had forgotten about the raffle, so that she was skeptical when the letter arrived.
"Would I be absorbed by the new management? If not, could I find a new job?" Those were the thoughts hounding her at that moment. "I thought it was a scam, so I asked a workmate to read it for me," she recalled.
The next day, she called the number written on the letter to confirm. The person on the other end called her back. She recalled having to catch her breath during the entire phone call. Then she broke into tears.
The winner lives with her parents, two siblings and a partner, and their children in a house wrecked by Yolanda in 2013.
She was staying with an aunt when the typhoon hit. When she went to their house the next day, she saw her family hiding under a table. "We lost everything, and we haven't gotten around to fixing our house," she said. They've only managed to put together a dwelling place using salvaged scraps of metal and pieces of wood.
With her prize, she can rebuild their house. She will also to use the money for her sister's education and to start a farming and piggery business. The rest of the funds will go to her savings account.
She said she would heed the invaluable lessons offered by the man who has been successful not only in telecommunications but also in diverse businesses such as utilities, real estate, mining, infrastructure, healthcare, and consumer food products.
Pangilinan advised her to invest in ventures related to technology and food.
Hundreds of other lucky Smart subscribers have won brand-new smartphones, MVP Rewards points worth P2,500, and 25 GB data from previous draws which started in December. They come from all over the Philippines: Isabela, Nueva Ecija, Tarlac, and Pangasinan in the north; Cebu, Iloilo, Leyte and Zamboanga in the south. Other winners are from Metro Manila, Batangas, Bulacan, Cavite, Laguna, Pampanga, and Palawan.
"Being a Smart subscriber is rewarding in many ways," remarked PLDT-Smart consumer marketing head Andrew L. Santos. "We want to thank our subscribers for their loyalty over the years. Congratulations to our big winner and everyone who took home amazing rewards!" he added.
For the grand prize winner who, only a few days earlier feared losing her job, the experience is life-changing.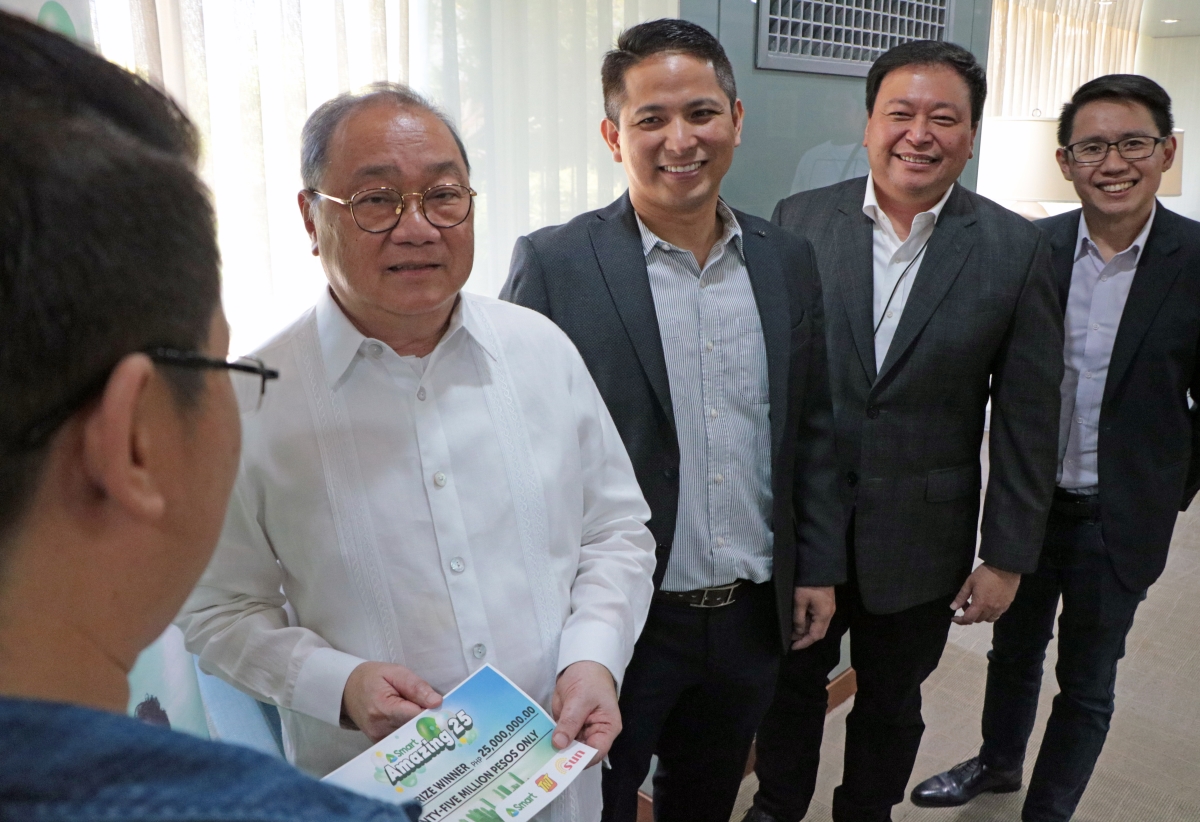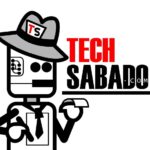 by TechSabado.com editors