BUSINESS TECH | GoBear announces $80M in funding, recruits talents
GoBear will use the funds to drive growth through product and technology enhancements, expand its partner network, and fill key roles.
MANILA, PHILIPPINES | Asian financial supermarket GoBear recently announced US$80 million in funding to date. GoBear will use the funds to drive growth through product and technology enhancements, expand its partner network, and fill key roles. Improvements to the platform's search and match functionality will be made through two strategic approaches: partnerships with, and investments into other technology companies, to acquire access to additional key technology.
This funding was furnished by Walvis Participaties, a Dutch venture capital fund, and Aegon N.V, a leading financial services provider.
GoBear is a financial supermarket whose purpose is to improve Asia's financial health by making financial literacy, financial inclusion, and financial security attainable for everyone. GoBear has served more than 40 million users across Hong Kong, Indonesia, Malaysia, the Philippines, Singapore, Thailand and Vietnam. GoBear's partners are leading financial institutions, banks and insurance providers.
"Our latest round of funding will be invested in our priority areas of product, technology, senior management and technical talent," said Adrin Chng, chief executive of GoBear. "We are also very interested in partnering with and/or investing in other technology companies who have developed exciting new technologies that will enhance our ecosystem and our ability to improve people's financial health. Specific areas include customer onboarding and fulfilment solutions, personal financial management, alternative credit scoring, financial education, and investment platforms."
Opportunities in the region are being driven by several large, interconnected developments: world-beating economic growth, rapid urbanisation, a fast-growing middle class and mobile everywhere; ASEAN's digital economy is estimated to reach S$270 billion by 2025.
At the same time, many consumer products and services remain ill-suited to this mobile generation, and cash transactions are the norm. The prevalence of a cash-based economy limits consumers' financial access, because without a personal financial profile financial institutions cannot assess and price customers' risk and evaluate product suitability.
"GoBear's purpose is to improve your financial health. Filipino consumers are able to make informed choices across 14 personal financial product areas, including insurance, personal loans, deposits, and credit cards, in a simple and transparent way," said Maria Rodriguez Java, country director, GoBear Philippines. "Our users have the advantages of GoBear's variety of products and financial partners, and its adept technology to search for appropriate financial solutions that match well with their personal objectives,"
"GoBear has been offering innovation financial solutions in the Philippines for the past three years," Java said. "We have over a dozen bank partners whose products match well with our current user demographics. As our customer base grows and develops, so will our product offerings."
"A few great things to note about the Filipino financial consumer – at least 68% of card and loan applicants that GoBear served are working moms, responsible for their household finances. It's also interesting how young Filipino millennials are self-educating, considering and buying insurance products after using GoBear, from a simple travel insurance plan, to term health, motor or even life insurance. We are very excited about the positive outlook of the millennials," Java added.
GoBear is excited by the opportunity to create the infrastructure and ecosystem to improve financial health for hundreds of millions of customers across Asia. It will utilise its product, technology and data capabilities as key enablers in assessing and pricing risk, which will help partners better understand consumer preferences based on digital personas and journeys. It is also on these journeys that consumers undergo a more efficient and superior digital experience whilst being matched to the most relevant products for their needs.
GoBear is actively recruiting for key talent across Asia in pace with its rapid expansion plans in the region.
"We are always looking for good talent and the Philippine office is currently looking for content, SEO, and digital marketing talent with strong data analysis and humanities skillsets, for internship, project-based or permanent posts," Java said.
Listings are available on GoBear's LinkedIn page.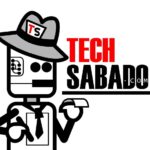 by TechSabado.com editors