CSR | Five Iloilo towns are winning the battle for quality education
Seal of Good Education Governance garnered, Smart technology incentives received.
MANILA, PHILIPPINES — Two years ago, one out of two elementary school students in the municipality of Lambunao, Iloilo listed as a frustrated reader – one who could read, yet could not fully understand the idea being conveyed by what he or she is reading.
 
Fast forward to 2019 – and the same municipality is known as the highest gainer in the province of Iloilo in terms of reducing the number of non-readers and frustrated readers. This is attributed to the local government unit's multi-sectoral approach in addressing the problem, which they set to work on right away upon identifying the issue.
"We immediately organized a reading camp and created a remedial reading program in partnership with Synergeia Foundation," said former Lambunao mayor and now Iloilo board member Jason Gonzales.
 
"We were able to reduce the number of non-readers and frustrated readers from 75 percent to 25 percent," Gonzalez proudly shared, adding that the unit also reinvented and expanded the school board's membership to include the community, civil society, and business sector.
 
Rewarding education initiatives
 
This feat earned the municipality of Lambunao a Seal of Good Education Governance, an award given by Synergeia Foundation. The coalition of individuals and organizations works closely with about 400 local government units (LGU) to improve the delivery of basic education to Filipino children.
 
With the support of the U.S. Agency for International Development (USAID) and in partnership with digital and wireless services providers PLDT and Smart Communications (Smart) respectively, Synergeia Foundation awards the Seal of Good Education Governance to deserving LGUs every year.
 
17 LGUs nationwide will received the Seal incentives, five out of which are from the province of Iloilo, namely Lambunao, Cabatuan, Concepcion, Leon, and Mina.
 
Boosting digital literacy
 
Despite being the poorest town in Iloilo, the municipality of Mina reported gains in their drive for digital literacy. The emphasis on education started in 1992 during the term of former mayor and now administrative assistant Lydia Grabato. The program is being continued by her husband Mayor Rey Grabato.
 
Under Mina's grassroots digital literacy program, teachers and students are taught how to use computers and the internet for free. The village heads tirelessly transport them from their villages to the Community e-Center (CEC) where they can access the learning tools and engage in trainings.
 
Mina officials also succeeded in converting a significant number of non-readers to readers. "Our teachers tirelessly conducted remedial classes every weekend and during summer vacation," Mayor Grabato said.
"Fifty percent of the non-readers were able to read after just one year, and we continued until we achieved 100 percent," he declared.
 
Increasing student participation
 
Meanwhile, the LGU of Cabatuan was able to significantly decrease the drop-out rates in schools throughout their municipality. "Upon confirming that many students were discontinuing their studies due to limited resources, we decided to shoulder all miscellaneous fees for elementary and secondary level students," Cabatuan Mayor Ronilo Caspe said.
 
Officials sought the help of the alumni association of each school, the school governing council, and village officials. "The joint efforts resulted to a 90% participation rate increase among students, as well as an improvement in our performance at National Achievement Test," Caspe said.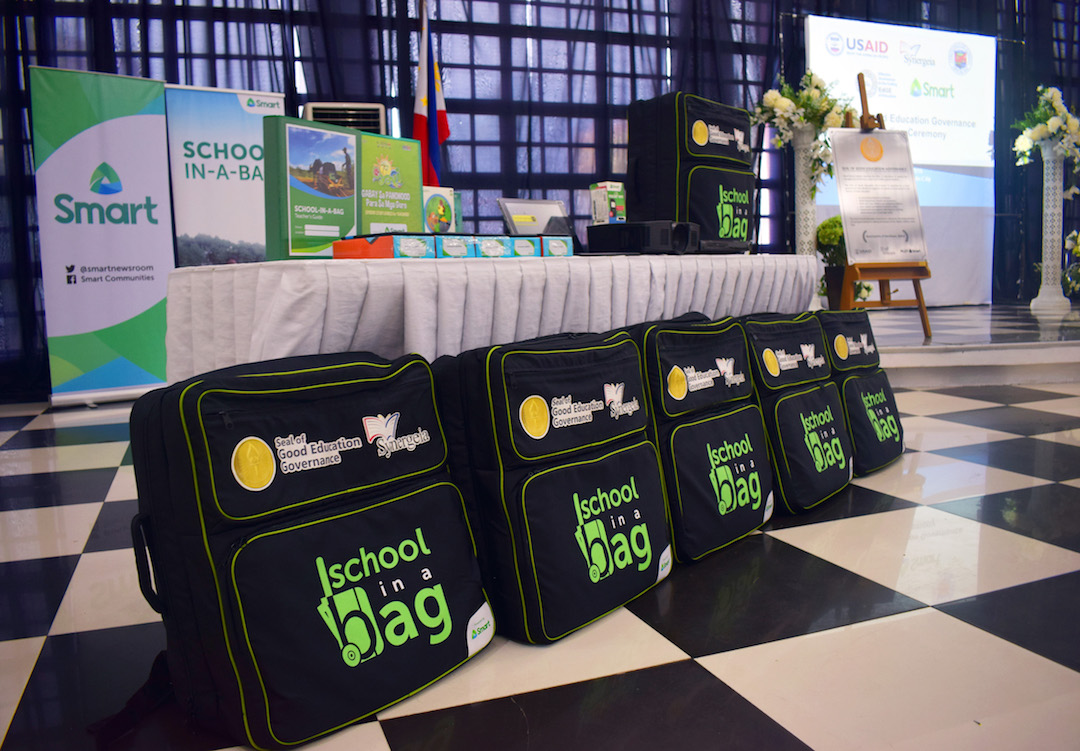 Utilizing mobile technology
 
As an incentive for their efforts in improving the quality of education, each of the five Seal recipients from Iloilo received technology incentive packages for their municipality. A total of 10 Smart School-in-a-Bag packages were jointly donated by PLDT-Smart and PayMaya Philippines through the #LearnSmart education program and the #PayMayaItForward corporate social responsibility (CSR) initiative, respectively.
 
The School-in-a-Bag is a portable digital classroom designed to facilitate basic education even in remote areas that have no access to electricity. "The digital learning package utilizes mobile technology coupled with an innovative, 21st-century teaching pedagogy and educational content to enable learning," said Stephanie Orlino, head of Education Program at Smart. Each School-in-a-Bag backpack generally contains a solar panel and battery, teacher's laptop and tablet, Smart pocket WiFi, projector, DVD player, TV, and student tablets. Beneficiaries also receive training and evaluation from Smart.
 
Beyond providing access to technology through the gadgets, the devices are pre-installed with educational content such as the award-winning Learn Smart mother tongue-based suite of mobile applications.
"To date, Smart has developed nine literacy apps in mother tongue languages, all in partnership with local communities nationwide," Orlino said.
 
Leveling the field for ALS learners
 
The two School-in-a-Bag units awarded to each Seal of Good Education Governance recipient will be utilized by learners who are under the Alternative Learning System (ALS) program of their municipality.
In Iloilo, ALS learners are commonly laborers who are unable to go through formal education due to the time they spend working. The sessions are conducted either in the school campus or community center on the agreed schedule between the learners and the ALS facilitators.
 
"Lambunao's two School-in-a-Bag units will be allotted to Delmes Elementary School, which has the most concentration of ALS learners in our area," Gonzalez said. Having previously received a School-in-a-Bag unit in 2017, the former Mayor attested to how the digital learning package helped remote schools in their municipality.
"We look forward to more ALS learners reaping the same benefits with these additional School-in-a-Bag units," he said.
 
As Cabatuan boasts of high rates of ALS passers, Caspe is positive that the learning package will improve the quality of education in their municipality even more.
"Our out-of-school youth who are ALS learners are updated when it comes to gadgets, so they will definitely be more excited to study with the help of School-in-a-Bag," he said.
 
Enhancing LGU communications
 
Aside from the learning packages, Seal recipients also received an Infocast communications tool from Smart. The web-based platform offers a convenient way of sending broadcasts and content available for download to community members.
 
Infocast is expected to improve disaster preparedness communications in Mina, which is a 5th class municipality that has been battered in the past by natural calamities.
"We've experienced having to face calamities simultaneously, so we know for a fact that coordination and communication are vital during emergency situations," Mayor Grabato said.
 
"Infocast will help the community respond and collaborate effectively, while information dissemination will make people more aware of important issues in our area," he added.
 
Enabling communities to work together
 
Guided by the belief that it takes a village to raise a child, the Synergeia Foundation aims to enable communities to work together so every child can enjoy his right to quality education. This is aligned with PLDT and Smart's direction to build strong partnerships with community stakeholders to develop innovative and sustainable programs that bring real value to all Filipinos.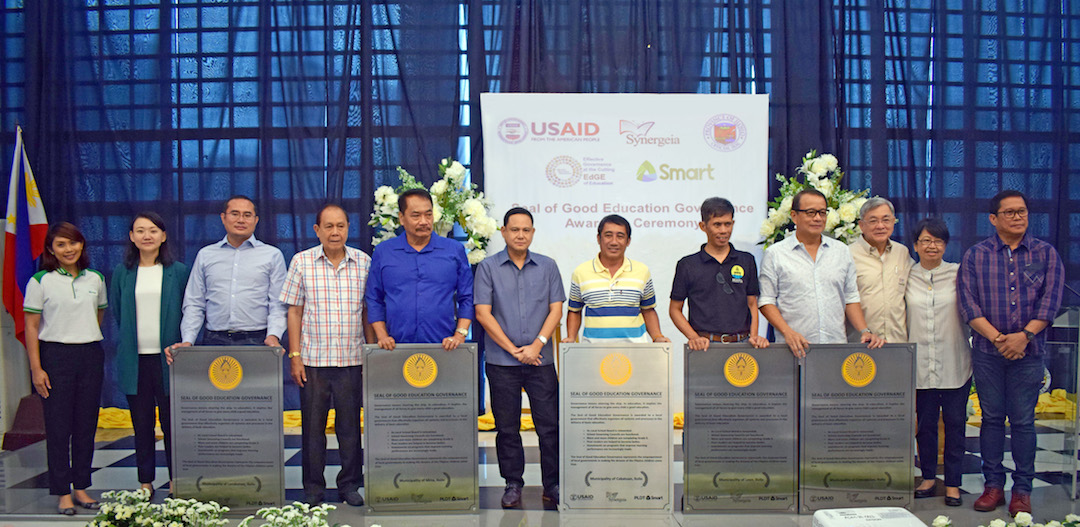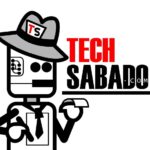 by TechSabado.com editors